La Cerveceria Astilleros, Spanish for "The Shipyards Brewery", is the newest addition to the Shipyards Brewery District in North Vancouver. This brewery sets itself apart from the crowd with its Mexican-inspired brews and cuisine. Though travel isn't on the horizon for most of us at the moment, this spot transports guests to a sunnier state of mind. La Cerveceria Astilleros is a refreshing (in more ways than one) new addition to the area.
The tasting room at La Cerveceria Astilleros is definitely photo ready. Natural light is abundant with light walls accented with traditional blue and white Mexican tiles. A neon sign reading "brillo mio", meaning "light of mine", makes for the perfect Instagram opportunity.
This craft brewery has four beers on tap (below) for their grand opening that are served as a flight on beautiful ceramic flight paddles. Their current liquor license allows for each visitor to enjoy one flight, though plans for pints and multiple rounds for guests are in the works.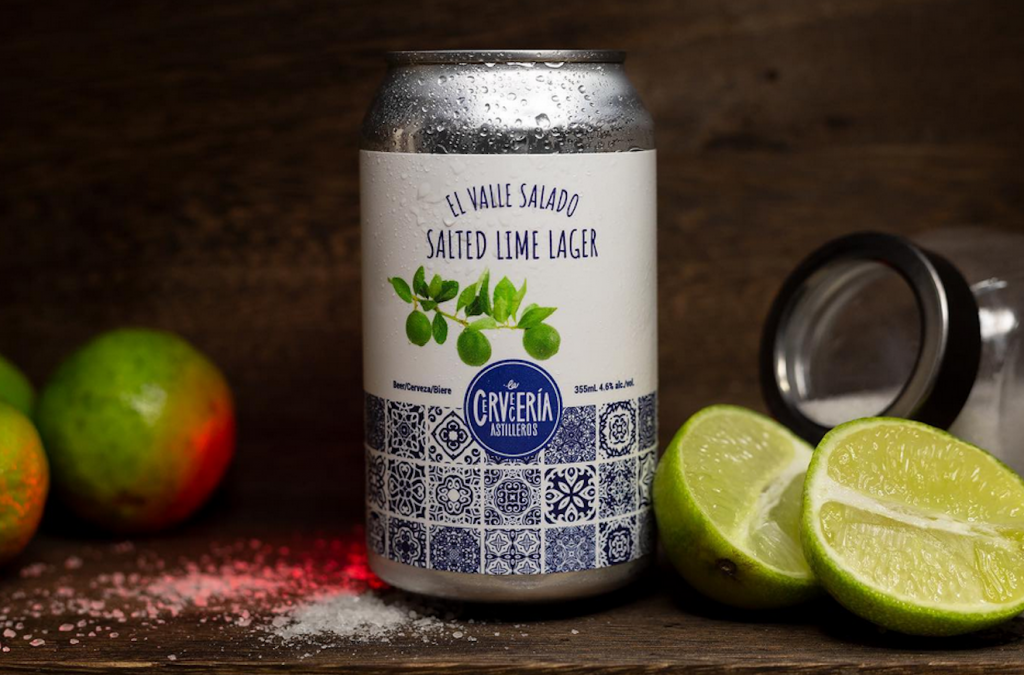 Elle Valle Salado Salted Lime Lager: Named after The Valley of Salt in Añana, Spain, this lager has quickly become a fan favourite in North Vancouver. The salt comes from one of the oldest salt mines in the world in The Valley of Salt; this special salt is sought after by Michelin star chefs and other culinary professionals. The salt and lime is a fun twist on a classic lager. This beer is sure to become a summertime classic: light and easy drinking.
Acan "Chufa" Horchata Porter: La Cerveceria Astilleros already has their summer beers down, but that doesn't mean they can't make the perfect winter beer as well. Named after the Mayan god of intoxication, this darker brew has hints of cinnamon and vanilla that make it perfect for a gloomy day.
Agua de Jamaica Papaya Hibiscus Gose: This next brew is a tropical vacation in a glass. This fruity, tart, refreshing beer pours a beautiful pink colour. For those who enjoy sours and other fruity beers, this is the beer for you. It transports you to a sunny more humid place.
Nuevo Mexicanus Smash Session Ale: A good session ale is hard to find in Vancouver, and La Cerveceria Astilleros is filling the void. This is the hoppiest beer out of the core four releases, but remains light and crushable. Aromas of citrus, guava, and melon give this brew the Mexican twist you can expect from all of the brews here.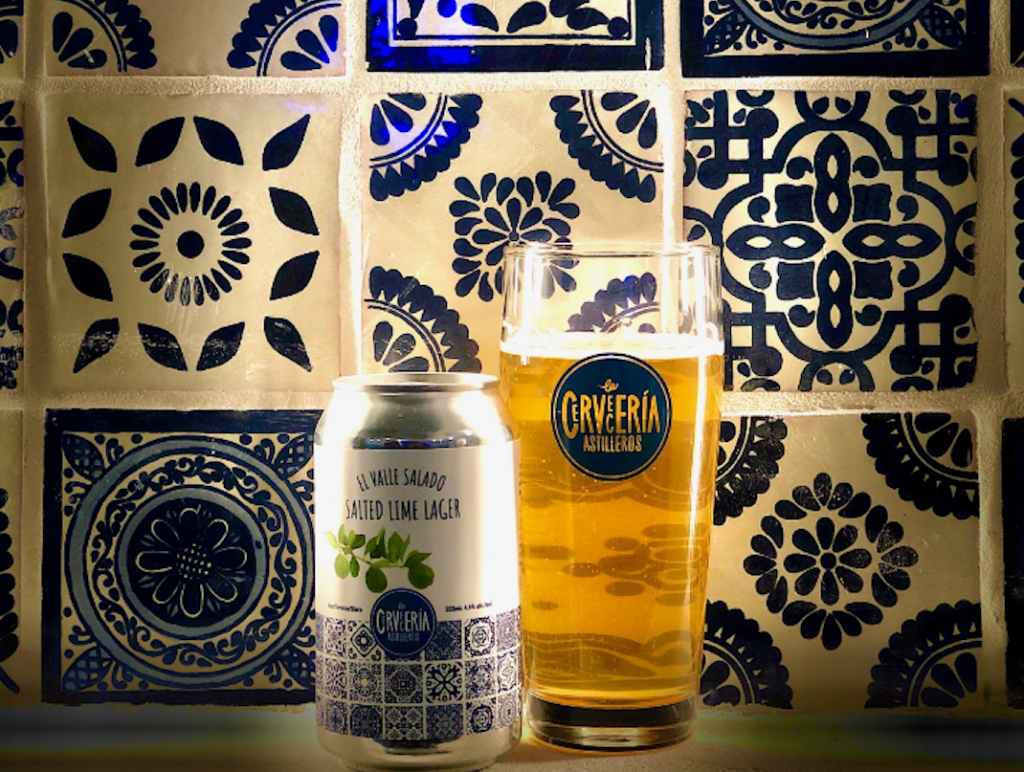 What makes this spot even sweeter is the beer and food pairings that are available. They even have some great deals available: a flight and 2 tacos for $15, or a flight and 3 tacos for $18 if you're feeling extra hungry. We tried the Tingo de Pollo and Al Pastor tacos and both were delicious, but the chicken was extra tasty. Other snacks like chips and guacamole and churros are also available.
The Garden of Granite "Garagiste" urban winery is also located upstairs for those looking to try some new wines as well. At the moment, the wine bar is only open on Saturdays from 1-4pm.
La Cerveceria Astilleros is an awesome new addition to the Lower Lonsdale and Esplanade community. Its distinct theme, friendly tasting room staff, and solid core four beers will definitely draw a crowd. For anyone looking for a feeling of escapism or wishing for a long overdue vacation, check this spot out. We can't wait to see what they brew next!
Feature by our beer blogger Robyn Bossons, connect with her on Instagram or email robyn@lonsdaleave.ca