Main photo is West Esplanade North Vancouver.
When you get to the south end of Lonsdale Avenue you cross Esplanade which crosses from West to East alongside the Lonsdale Quay waterfront and through the Lower Lonsdale Shipyards District. West Esplanade runs from Lonsdale to Mahon Avenue adjacent to the BCIT Marine Campus and East Esplanade runs from Lonsdale to St. Patrick's Avenue and turns into a Y split with Low Level Road. This road runs right over to the Ironworkers Memorial Bridge.
East Esplanade is a famous area with tons of mechanic shops, wood workers, and boat repair places that are now being turned into the Brewery District and new condo developments coming to the area. Most of this is a function of The Shipyards development at the North end of the Burrard Dry Dock Pier. After that commercial development was complete investors starting buying up the land in the area to plan for new business openings. Rumour has it that the Browns Social House group even bought property down close to the Shipyards to compete with the new Joey Restaurant location as well as of course Tap and Barrel and other venues.
West Esplanade is getting some new bike lanes which will connect to the Spirit Trail and allow people who commute using bikes to access various parts of the City and District of North Vancouver. This area also has the new Museum which is nearly finished being built and will open later this fall to showcase the history of the Shipbuilders from the neighbourhood.
Lonsdale Avenue is the main high street for North Vancouver but if we had to pick a second main roadway that is turning into a shopping district with tons of things to do and see we would definitely pick Esplanade. As you can get to the Lonsdale Quay Seabus easily and the new Translink Rapid Bus.
If you are looking for a great area to invest in commercial or residential real estate or buy an existing business consider this area. As well you can come over from downtown Vancouver for the day and enjoy the many shops and eateries throughout the waterfront district and along the seawall.
Businesses, Restaurants and Services on Esplanade
BC Liquor Stores – #100 – 132 West Esplanade
Boston Pizza – 88 Chesterfield Ave
Shopper Drug Mart – #120 150 West Esplanade
IGA Grocery Store – #130 – 150 West Esplanade
Seaspan Drydock – 203 East Esplanade
North Van Museum – 115 West Esplanade
Child & Family Services – 224 West Esplanade
Urgent and Primary Care Centre – 221 West Esplanade
ICBC Offices – 151 West Esplanade
Bank of Montreal – #101 – 100 East Esplanade
TD Bank – #1 – 180 West Esplanade
Bowinn Ma, MLA – #50 – 221 West Esplanade
Jonathan Wilkinson, MP – #201 – 310 East Esplanade
Empire Theatres (permanently closed) – Chesterfield at West Esplanade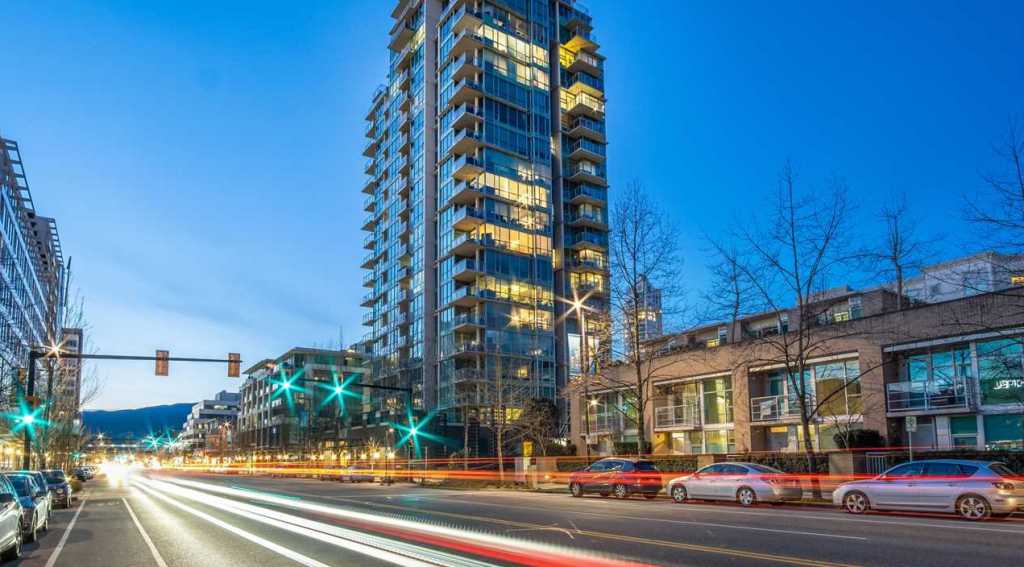 For locals who may live in the new condos down by the Shipyards or spend time in the neighbourhood going out at night or on the weekends, let us know some of your favourite places to hangout in the comments section below so our readers can explore them too.