Known as a casual fine dining restaurant, Joey Shipyards is opening on January 23rd 2020 and has 2 floors of amazing dining experience with an upper and lower patio that overlook the waterfront and downtown Vancouver. With a world class menu, customer service and culinary experiences awaiting. Joey Restaurant is located at #110 – 125 Victory Ship Way in Lower Lonsdale North Vancouver. There is plenty of underground parking and local transit nearby from the Lonsdale Quay Seabus and Translink RapidBus system. Hours of operation and happy hour details for drinks and food are below. Open 7 days a week.
Open: Sun to Thur 11am-11:15pm plus Fri and Sat 11am-12:15am.
Happy Hour: Drinks 3-6pm daily plus Sun to Thur 9pm-close and Food 3-6pm daily plus 9pm-close.
Reservations and Customer Service: 604.343.2649
---
News Updates
Update January 22 2020 – yesterday there was a media event at the restaurant to introduce the new space, menu and interact with the stakeholders in the project, as well as we uploaded a new photo below of the lower patio.
Update January 12 2020 – recently local media websites such as Daily Hive, North Shore News, Narcity, Vancouver is Awesome, and Georgia Straight have published articles about the opening of this new restaurant at the Shipyards District in Lower Lonsdale. You can click through to each website to read more.
Update December 19 2019 – the grand opening date for Joey Shipyards is January 23rd 2020 and we have added some news photos to Instagram and to the bottom of the article from their press release published today.
---
Original Article from September 23rd 2019
Opening very soon is the new flagship location for Joey Restaurants North Vancouver which will be located in The Shipyards Commons development beside Lonsdale Quay and at the foot of the Burrard Dry Dock Pier. Which is quite literally the best spot for eating and drinking anywhere in Metro Vancouver. You have got to check this place out.
Joey Restaurant is known as a casual fine dining establishment with world class kitchen staff, servers, bartenders, and more. They are even hiring right now if you are looking for an awesome job on the North Shore.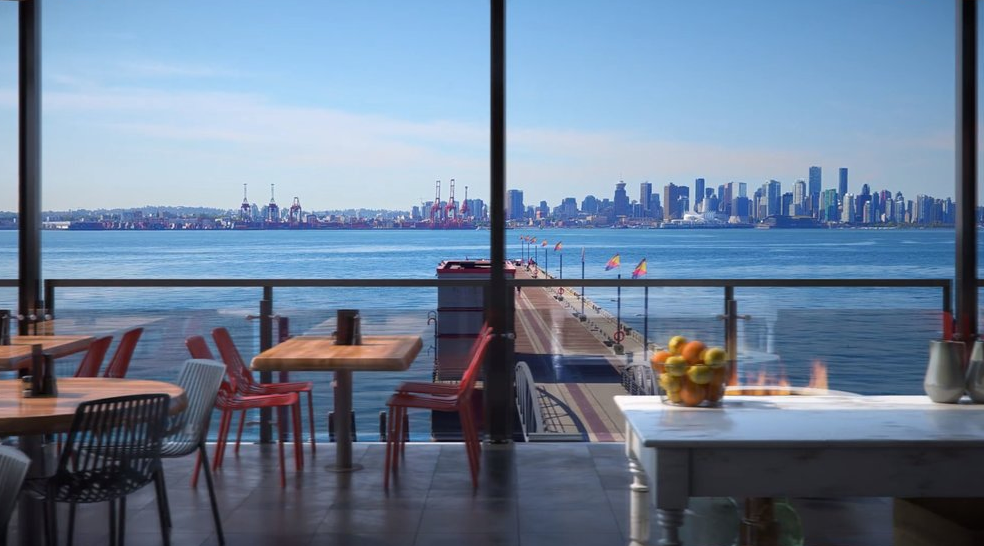 Recently the restaurant group who owns Joey Restaurant had an open house at the Pipe Shop Venue to welcome feedback and discussions from the community to hear suggestions for execution of the new venue. And they even hired a great local design firm to develop a video marketing plan that allows customers to truly understand the brand vision.
In a previous press release from Executive Hotel Group they announced the new location being opened directly underneath the Seaside Hotel which will sit just above the restaurant and add to the prestige of the area.
The Shipyards area where this restaurant is located is turning into the "go to" place to live and play on the North Shore and quickly evolving into elements of Yaletown, Coal Harbour, and Gastown mixed together with the great craft beer scene and trendy local culture people crave.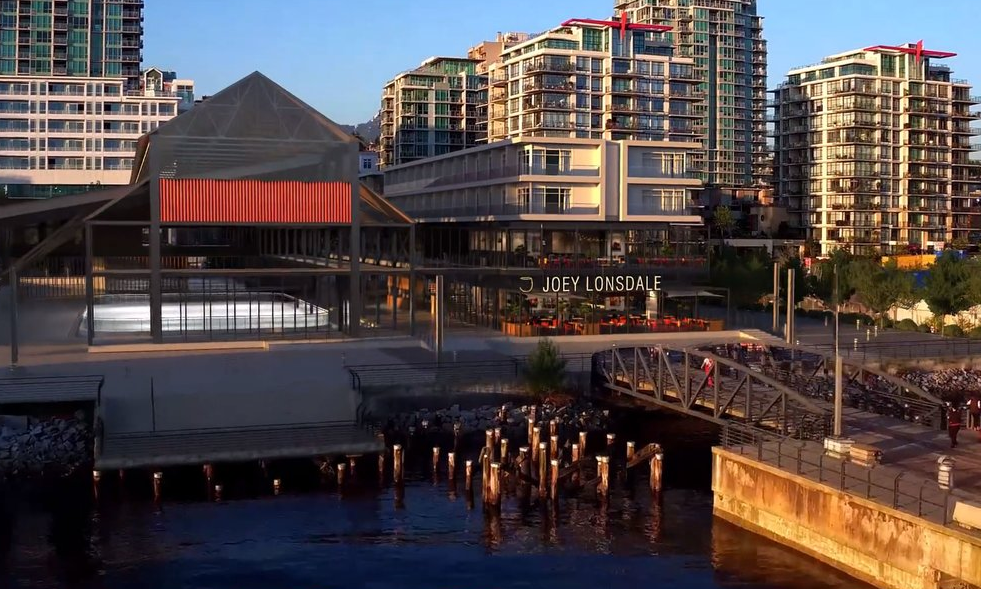 If you love fine dining in a cool and welcoming atmosphere get ready to enjoy Joey Restaurant as part of your North Vancouver nightlife fix. And you can connect with head chef Connor Voigt on Instagram or speak with general manager Jesse Cera on LinkedIn.
When the menus and hours of operation for this location become available we will update this article with links to read them so you can get an idea of what will be served and where the ingredients will be sourced.
Consumers love to know about local sourcing and organic fresh ingredients.
For more information please visit this detailed PDF from the head chef.
New Photos of Joey Restaurant North Vancouver