Lonsdale Avenue is the Best High Street in Canada.
There we said it, now we have to back up the claims with facts.
When we first set out to publish this article we were caught up on whether to refer to Lonsdale as a "high street" or "highstreet" as both spellings can be used, but we opted for the British version to pay homage to our history.
We think that Lonsdale is somewhat akin to other main roadways in Metro Vancouver such as Granville Street, Commercial Drive, East Hastings, Robson Street, Davie Street and etc.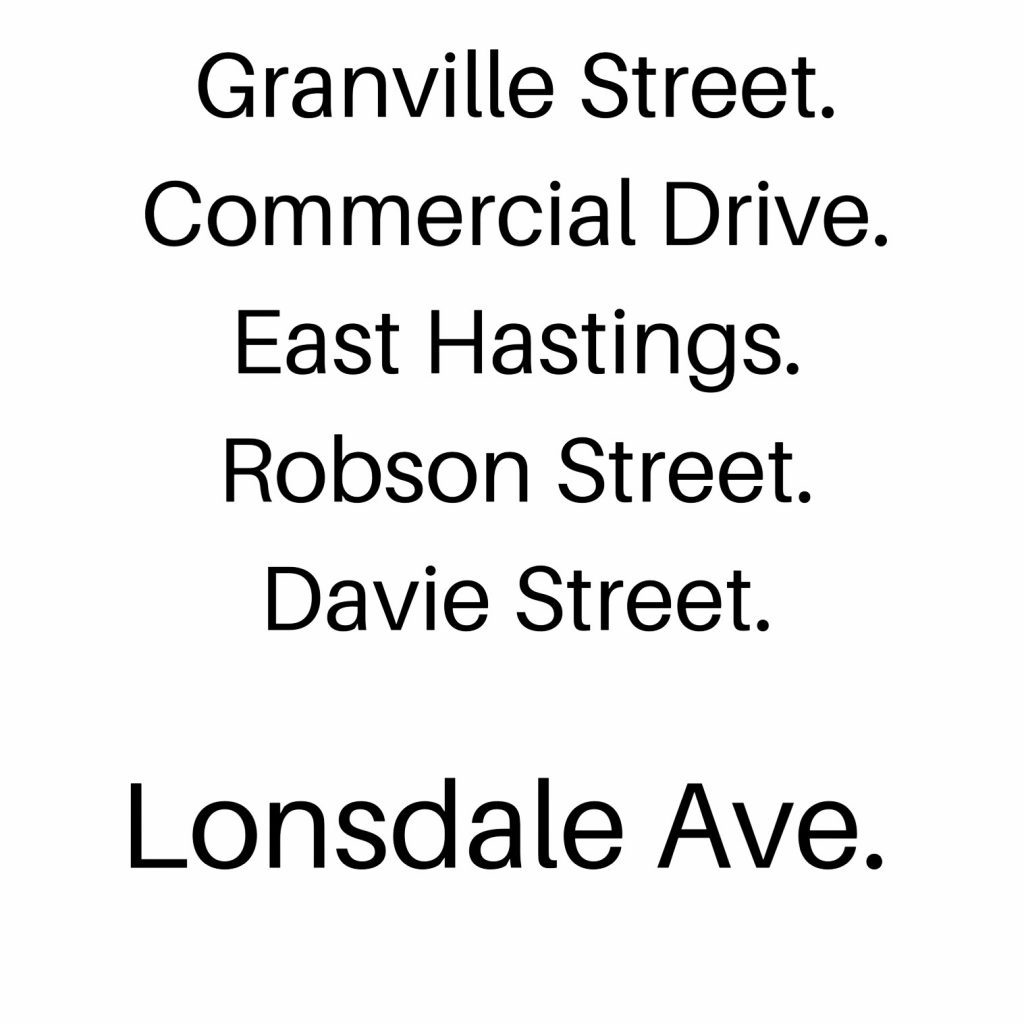 Now you must be asking yourself, what makes Lonsdale the best high street in Canada? Well, we have compiled a list below of 10 reasons why this is a valid statement. To make it very easy for you to consider.
–Accessibly: being close to highway 1 allows for ease of travel throughout the region and a nice flood of people coming into the Lonsdale area to shop
–Food Culture: there is an abundance of local eateries up and down the corridor, Central Lonsdale having many options to choose from
–Living Here: there are plenty of options for either renting or buying a property in the area so you can do what is right for your family  
–Entrepreneurship: if you are a business owner you will find operating your venture locally to be lucrative and exciting, with tons of potential
–Lonsdale Quay: being that Lonsdale connects directly with the Seabus allows streamlined access to downtown Vancouver for work or play
–Local Government: one of the best parts about Lonsdale is the City of North Vancouver is very progressive and supportive of developing the area
–Stuff for Kids: recently an amazing world class waterpark opened at the base of Lonsdale and of course the Polygon Gallery and boardwalk
–Parks and Art: Upper Lonsdale, Central Lonsdale, and Lower Lonsdale all have great parks, public art, and community spaces to meet with friends
–Outdoor Activities: when it comes to things to do in nature like hiking, biking, kayaking, etc Lonsdale is very close to the best mountains
–The People: of course the number 1 thing that makes Lonsdale the best High Street in Canada are the people, friendly, welcoming and sincere
Do you agree with us that Lonsdale Ave is the Best High Street in Canada?