What an awesome week this has started out to be.
We reserved a table at a great local Mexican Restaurant on Lonsdale Avenue called Tequila Cocina, and what an experience it was!
Now, unlike many other Mexican inspired restaurants in the Lonsdale corridor, Tequila Cocina is what you would call "traditional Mexican food", meaning people in Mexico eat this way. It's not Americanized burritos and tacos that many restaurants sell, which is fine and they taste great, but it's not traditional Mexican food as mentioned. Paying respect to the culture and people of Mexico.
They have Tamales, Chorizo, Enchiladas, Carne Asada, and other classic Mexican dishes. As well as a wide variety of Tequilas and imported Beers. All meals come with fresh stone ground corn chips, salsa, and guacamole.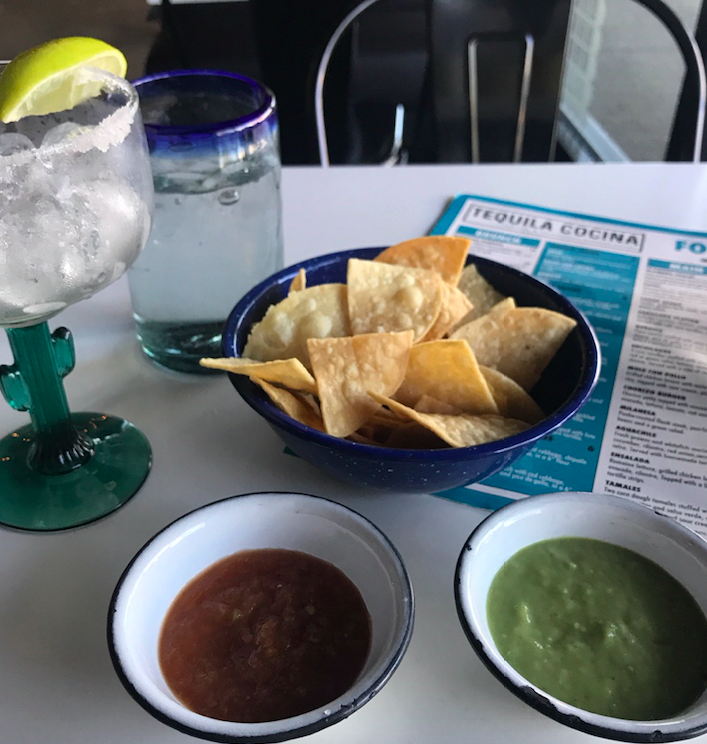 When we went into the restaurant we took in the ambience and it was both fun and unique, with Latino style Reggaeton music and top 40 playing in the background. The staff were smiling and attentive and made us feel very welcome, somewhat like when you are sitting with family to enjoy a meal. The decor was clean and had elements of traditional Mexican culture.
We had the privilege to meet Tequila Cocina owner Francisco, and what a great guy he is. He's raising a family in North Vancouver and invested in both the culture of Lonsdale and being a part of the North Shore community. He spoke about his dreams of growing the restaurant into a cultural hub for Central Lonsdale and how he likes meeting new people.
The food dish we ordered to sample was the Alambre Skillet which allows you to customize your meat from chicken to beef and etc. We opted for the chicken mole, which tasted of sweet roasted brown sugar flavours and a smoke ending note that made it quite delicious. The Alambre Skillet is a totally unique meal item not available anywhere else on Lonsdale.
You can see the video presentation of the food on our Instagram profile.
Along with the dinner we enjoy a classic non-sweetened Margarita. It was well made, with just the right balance of ingredients and properly measured Tequila so it was just right in terms of strength and flavour.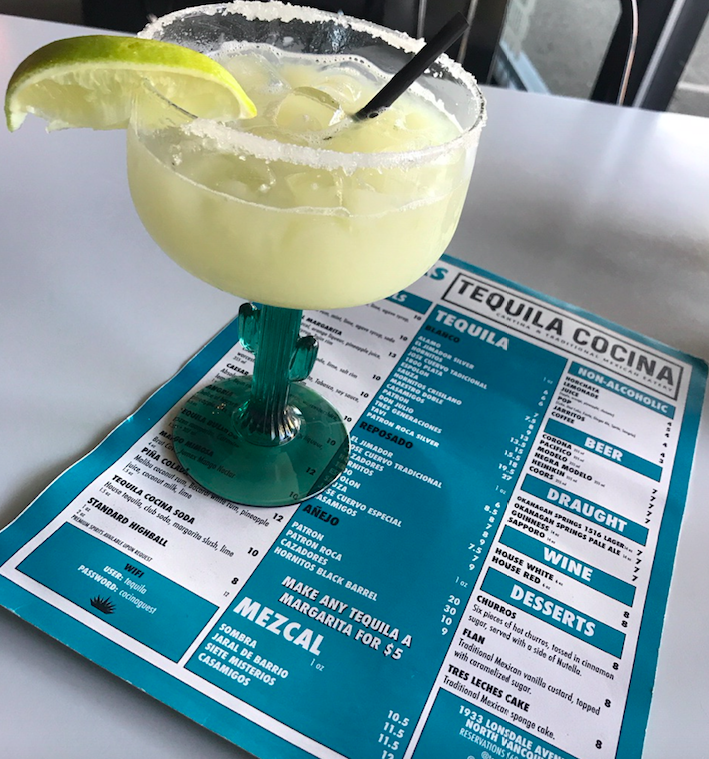 If you are looking for a truly traditional Mexican cantina style restaurant eatery in the Lonsdale Avenue corridor we would suggest giving Tequila Cocina a try. The menu is big with plenty of options and ability to customize items as desired. It will remind you of your trips to Mexico.
Don't forget to say hello to Francisco when you go into the restaurant, and share a sip of Tequila with him to brighten your day.
Tequila Cocina is located at 1933 Lonsdale Avenue in North Vancouver. You can connect with them on Instagram. And they have a Happy Hour from 3pm to 6pm daily which includes $5 Margaritas.