North Vancouver is fast becoming one of the best craft micro brewery destinations not only in British Columbia and nationally across Canada, but regionally in the Pacific Northwest of North America. There are a number of well established and new places to grab a great beer brewed locally, however the epicentre of the action is in the Lower Lonsdale Shipyards District.
East of Lonsdale Avenue on 1st Street and Esplanade are a number of places for you to check out including Beere Brewing, StreetCar Brewing, House of Funk, North Point Brewing, and opening soon is Shaketown Brewing, Copperpenny Distilling and La Cerveceria Astilleros. The city is carefully considering how to roll out the expansion of the neighbourhood as there is a lot of heritage there for antique and custom furniture makers and auto mechanics, plus other businesses who have been active for decades.
Patrick from the Chamber of Commerce said it best in a chat recently where he outlined how the history of Lower Lonsdale is being carefully considered while local developers and business owners work directly with the city to roll out new offerings including craft beer locations and potentially distilleries. If there was a free for all and they just starting levelling the heritage buildings and well established family owned businesses the community would definitely lose its charm.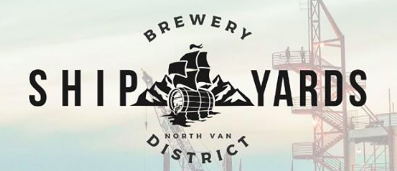 If you walk around the area down at the waterfront you can also find great beer at Tap and Barrel and Green Leaf Brewing, both of whom brew their own beer but also support other locally made beers. Coming soon later this month Joey Restaurant will be open as well as Nook Restaurant, which will have beer offerings on tap as well. Lobby Restaurant is also a place to checkout. Sailor Hagar's Pub actually brewed the first local IPA back in 1984.
If you are looking for cheap beer and do not care what the brand is head over to the Army Navy and AirForce Veterans Club on 3rd street as they have pints of beer for $4.75 all day every day. However, that doesn't mean the beer will be tasty or locally made, so people who want the best quality beers with great flavour notes and no preservatives should head to one of the breweries that we mentioned above.
With the rise of the local craft beer scene we are hoping that more food trucks and mobile food vendors will come to the area in a controlled manner, as they would work really well out front of the breweries as many of them do not offer their own food menu in house. Plus the flexibility of rotating the food trucks brings depth to the drinking and eating experiences.
If you would like more information about starting a brewery of your own in the Lower Lonsdale Brewery District go to the City of North Vancouver website to read the resources. But before you do that consider doing a brewery tour to get to know the other business owners and talk shop. Everyone in the local beer scene works well together and is supportive, recently there was a beer crawl for boxing day which was good value.
Later this year don't forget to checkout the Beer by the Pier fundraiser at the Pipe Shop Venue on June 13 as well as enjoy the North Shore Craft Beer Week events and happenings which will likely take place in October 2020.