Updated: we have added the interview with head brewer Carlo Barrocio to the bottom of this article, check it out and get to know him below.
Opening soon in the Lower Lonsdale Shipyards District is the new micro brewery La Cerveceria Astilleros. Which will be a great compliment to the growing Brewery District of North Vancouver. The district is turning into a world class place for great beer here in the Pacific Northwest of Canada and the United States. The name of the business is in the Spanish language and translates literally into English as 'The Shipyard Brewery'.
The location is slated to launch in June 2020 just in time for the summer patio season. This new craft beer location is close by Beere Brewing, House of Funk Brewing, Streetcar Brewing, Green Leaf Brewing and just a few blocks south of North Point Brewing. You can enjoy a tour of the area with local providers to try the beer at all of the locations in the neighbourhood.
There's not a huge amount of information out about this new brewery opening in Lower Lonsdale but we do know that it will be located very close to the Lonsdale Quay Seabus at 226 East Esplanade. Which will be good for people who want to come over from downtown Vancouver to stroll around the area for dining and shopping.
With how awesome the weather has been lately it has us dreaming of sitting on the patio here at this new beer destination to enjoy some of their delicious locally made beers. The cool thing with the micro brewery scene is business operators all seem to get along well and support one another. As the more people that come to the Brewery District the better for everyone. Maximizing foot traffic is the best way forward for all.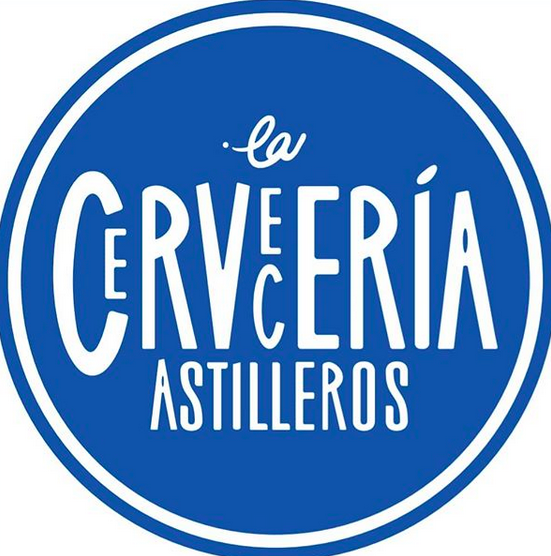 How did you get started with La Cerveceria Astilleros and what do you like about operating in North Vancouver?
I have been making beer for 20 plus years, first as a hobby home brewer in Mexico and then commercially in Canada for the last 8 years. When the city of North Vancouver passed a bylaw declaring the area of Lower Lonsdale the Brewery District I thought it was a great opportunity to get more involved in the craft beer scene in an area that I have grown to love. With partners, we signed a lease, all seeing the great potential of creating something special in the heart of North Vancouver.
What are your most popular food or drink items and your inspiration(s) in creating them?
Our flagship beer is a salted lime lager. We've taken inspiration from Latin American cerveza style beers and produced them through the lens of the local craft beer scene. Our full menu will be released closer to opening, but you can count on taco's, churro, and maybe even some fresh ceviche!
What do you currently offer for ongoing day to day specials or happy hour promotions?
Stay tuned closer to opening for daily taco specials and happy hour drink promotions. We are going to have lots of fun wowing the community in this area.
Before operating your brewery what were you doing for work or a career?
I was an architect by trade in Mexico prior to moving to Canada. In Canada I've enjoyed working as a tour guide for Spanish speaking tourists, showing the tourists a uniquely curated list of all of my favourite sights in British Columbia. In conjunction with tours, I would produce small batch craft beer.
Outside of operating your business what do you get up to for activities in your personal time?
I love to get outdoors and experience the beauty of North Vancouver. Hiking and mountain biking as well as kayaking around Deep Cove.
Lastly, is there anything else you might want our readers to know about you or the brewery?
We want to create an authentic experience that truly honours the craft of Latin drinks and cuisine, harmoniously balanced with a modern take.
You can connect with the brewery on Instagram or call customer service at (778) 833-1123 with your questions, as well as visit their website (which is still under construction and should be updated soon).