Home is where the heart is. It's about family, ease of use and accessibility as well as extending your personal tastes and requirements. Making your home exactly the way that works best for you allows you to live a seamless and joy filled life. When you overlap this with energy efficient appliances and lighting and building materials that are good for the environment, you get a truly rewarding lifestyle. As a home owner you undoubtedly have a few questions about your renovation, interior design or generally managing your project, that you do not know the answer to. Working with a local proven service provider can make the process not only easier but more cost effective, as you will only need to do things once, versus making many changes over time.
This is where our friend Mehrdad Amini of Amini Renovations and Designs comes into the equation. He lives and works here on Vancouver's North Shore as well as throughout the Lower Mainland, helping home and property owners to get the most from their residential and commercial real estate development and design needs. Having graduated from University at the top of his class, you can tell that he mixes true talent with passion. We have really enjoyed getting to know him and his business over the past few months and want to share his story below with you in this magazine feature. Consider chatting with him using the contact details at the bottom of the article.
How did you get started with your business and what do you like about operating in North Vancouver?
After purchasing my first investment property and renovating it, I fell in love with the entire process of it and chose to pursue renovations and designs as my career path! As a UBC Kinesiology graduate, I understand the importance of a healthy lifestyle and how that starts from your home and living space. North Vancouver has always been home to me. I grew up here, played hockey for North Vancouver Minor Hockey. I have travelled all around the world and I can honestly say, North Vancouver is the best place on earth. From the people to the beautiful scenery, it has it all. And nothing makes me happier than to be able to serve the people of North Vancouver and surrounding areas.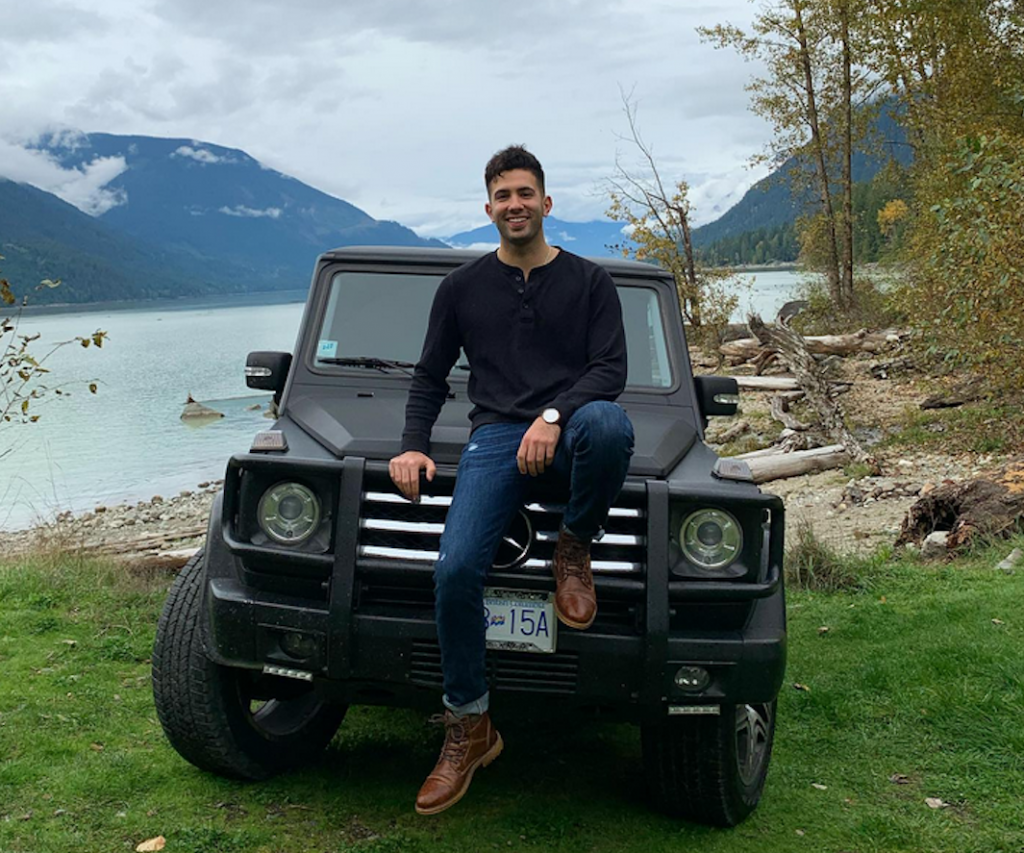 What makes your business different then similar businesses in your industry?
As cliché as it may sound, I really do treat my clients like my own family. Home or commercial renovations are personal and therefore require personal connections, which is something I strive to bring to every project. Furthermore, I offer luxury renovations. Meaning not only in terms of the products and our designs, but more importantly in the way we offer our services. Too often consumers need to choose between fair pricing and quality. At Amini Renovations and Designs I do not believe in having to choose. Rather I always go above and beyond to assure we can provide the prices that fit in everyone's budget, while maintaining high quality services. I am always on time and on budget. That is my goal to all my clients. Transparency, communication, and dedication to an outstanding experience are what separate us from everyone else!
Outside of operating your business what do you get up to for activities in your personal time?
Growing up in North Vancouver from an early age, I have always loved to spend time outdoors with my dog. Whether that be on the trails biking or hiking or on the water paddle boarding with my pup alongside me! I also volunteer as a big brother with Big Brothers of Greater Vancouver as an in school mentor for young boys who lack a male role model. Besides that, I love to spend time with friends and family as well as trying new local restaurants.
Lastly, is there anything else you might want our readers to know about you or your business?
Amini Renovations and Designs is still working and is here for all your renovation needs. We take the proper health and safety precautions for not only the home owners, but also our workers. We wish everyone health and safety during these difficult times and look forward to chatting with you about your project.
For more info and to have your questions answered visit his website
Connect on social media using Instagram and Facebook
Customer service is mehrdad.amini@shaw.ca or 778-246-5585