North Vancouver is known for amazing tourism and adventure sports and of course our local craft beer micro brewery scene. The quality of life we have here is outstanding and people come from around the world to visit and explore, while many want to move here. Up until now one of the only remaining businesses we needed in the city was a winery, and that has just opened in the Lower Lonsdale Shipyards District. Right above La Cerveceria Astilleros and a few minutes walk from the Lonsdale Quay Seabus.
In this article feature we get to chat with Paige Elliott who works with Garden of Granite to assist with various areas of the business. They specialize in small batch hand crafted and very high quality artisanal wine products for the discerning client. The overall layout of the winery is fun and accessible, built within an industrial feeling building over looking the waterfront beside the Seaspan work yards. This business and many others are making Esplanade one of the funnest neighbourhoods on the North Shore. Checkout what we discussed with them below.
How did the vision for Garden of Granite winery first come to be?
Garden of Granite is a passion project stemming from years spent working in the wine industry. Our wine & spirits agency, Lone Tree Cellars, is the lifeblood behind this project. Family owned and operated since 2006, Lone Tree Cellars is a tight-knit group of driven wine enthusiasts and sales specialists. The idea of opening an urban winery has always been a dream of ours, and we are so excited to finally have a charming little garage to call home!
What do you like about operating in the Lower Lonsdale Shipyards of North Vancouver?
What's not to like? First and foremost, the support of our neighbours and community have been nothing short of amazing. Secondly, the views, both South and North, are outstanding. And last but certainly not least, we are only steps away from the world's best burger at The Gull!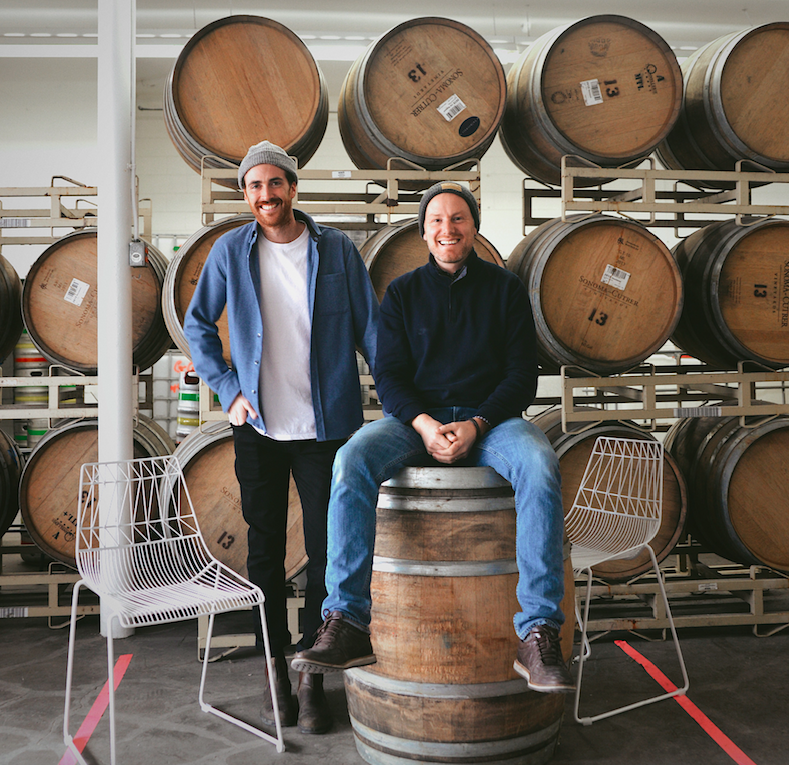 What kinds of wines will you be offering in the short term and long term?
We are currently offering wines from our "What Happens Now?" lineup. The lineup includes a Kerner, Viognier, Gamay, and our two 'Cuvee Garagiste' Blends. These wines are produced from 100% BC VQA certified grapes, and are seriously crushable. Garden of Granite is a hive of creativity, so in the near future you can expect to see some new brands, unique grape varieties, and most importantly, delicious fermented grape juice.  One wine we are pretty pumped about is a little organic Sangiovese from Tuscany that should be coming soon!
What makes your wines unique and special compared to other British Columbia wineries?
We're definitely not special! The quality of wine coming out of British Columbia right now is outstanding, we are just happy to be along for the ride. We are however taking a unique approach, and trying our best to showcase some of the more eclectic grape varieties that BC, and the world for that matter, have to offer. One point of difference for sure is that we will be able to offer Monterrey Pinot Noir, Marlborough Sauvignon Blanc, Okanagan Gamay and Tuscan Sangiovese all from the same facility.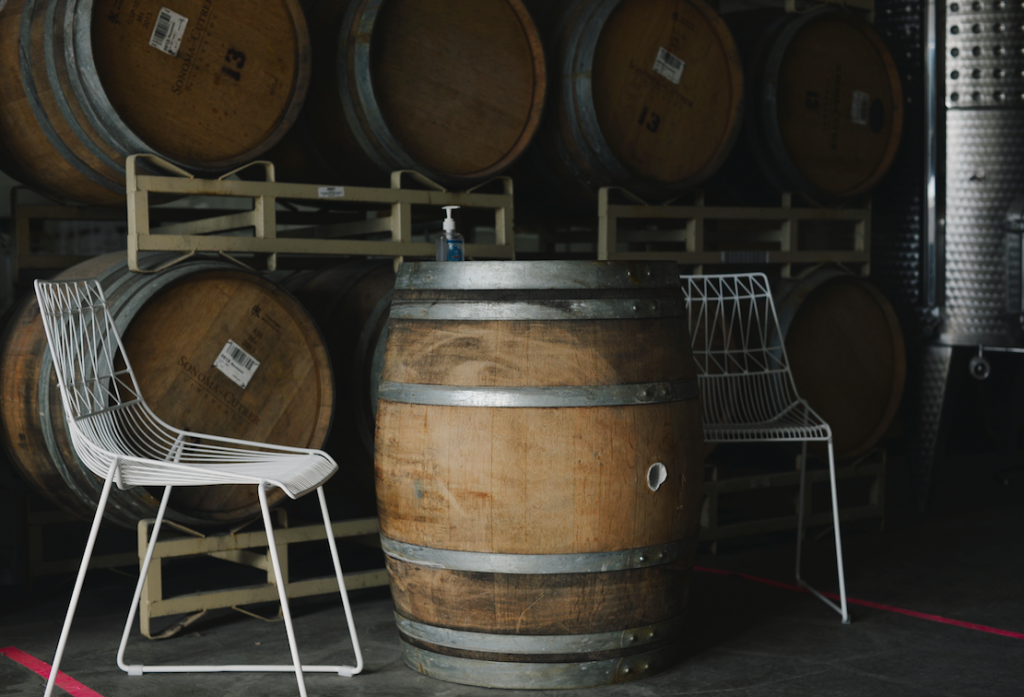 In terms of equipment and creation process, what kind of setup are you using?
At this stage, it's a pretty humble setup!  We're fermenting some wine in some old fume blanc barrels we bought from Sonoma County.  We also have some wine fermenting in 1,000L and 2,000L stainless steel tanks.  We hope to get our hands on some foudres and other more interesting fermenting vessels down the line!
If some of our readers want a tour, what would that process look like?
Just come by the tasting room! It's a wide-open space and you can actually sit right next to some barrels to check out the fermentation. Right now it smells amazing as the wines are all undergoing their primary fermentation. While we can't give a full tour just yet, the tasting experience takes place in the heart of our urban winery.
If you would like to buy great locally made wine visit their website and connect on Instagram.
The winery is located at 228 Esplanade East in North Vancouver
Customer service is info@gardenofgranite.com