When you venture out into the hair stylist and barber shop industry it can be a bit overwhelming, given the wide availability of storefronts and options to choose from for job placements or when looking for chair rentals. Usually finding the right place to work that resonates with your natural style helps you to grow your potential. Jonah Boyer of ScissorHex in Central Lonsdale is a red seal cosmetologist, stylist, barber and of course the owner of the business. He has been working with men's and women's hair cuts and styles for decades as well as being a knowledgeable entrepreneur.
If you have a love for cutting and styling peoples hair cuts and want to get the most from your career path, consider renting a chair with Jonah and mentoring with him. There's tons of potential at his Lonsdale North Vancouver based salon and barber shop. With 4 well spaced out and comfortable client chairs available, washing stations with sinks and plenty of customer seating space. You can get started with your career or refine where you are at while working with Jonah. In this interview we get to learn more about him, what education and services he offers, and finishing off with inviting you to contact him if you want to take your hair cut, colour and style techniques to the next level.
What are you looking for in terms of skills and experience from barbers or stylists?
The main skill is communication, along with the desire to help people. Without those two skills they could be amazing at cuts and colours and still not be a successful hairstylist or barber. A long experience is not necessary as our industry is constantly changing. Adapting their skills to the new trends and constant drive to grow their knowledge is more important than years of experience.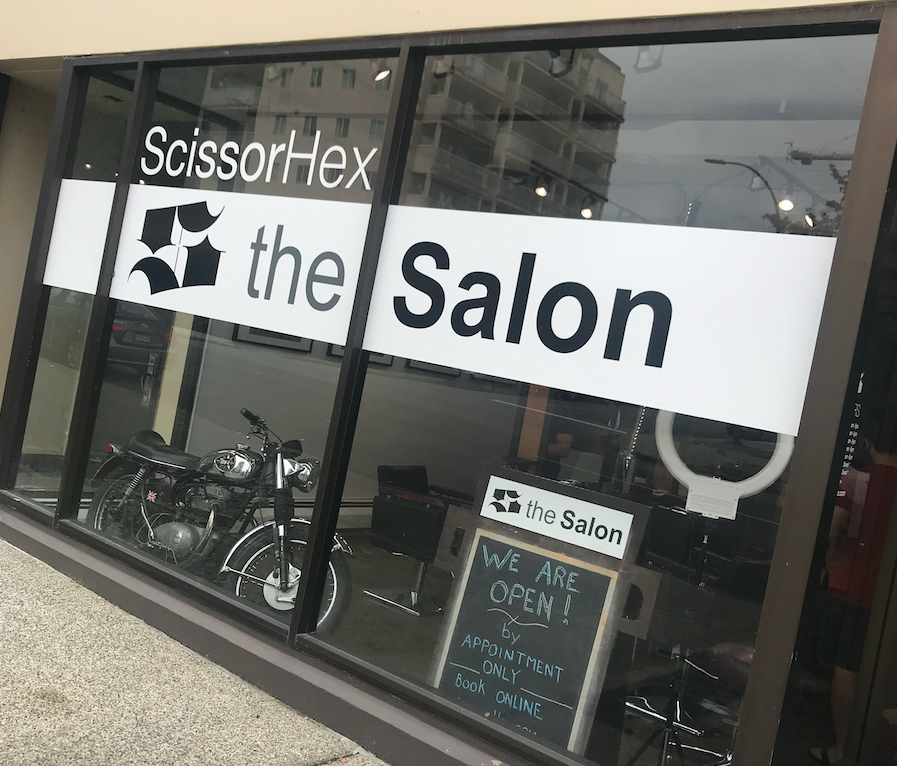 What features and layout concepts does your salon and barber shop offer to customers?
The layout is open, bright and airy. Not cluttered and clean lines makes the space relaxed and comfortable. With plenty of space there is room for the client to feel safe and calm. Plus we have floor to ceiling windows and street front access for plenty of lighting and easy street parking.
What price point do you start at with regards to chair rentals at your ScissorHex location?
Chair rent is competitive to the market and negotiated based on the days per week they want to work. There is plenty of space for their tools and hair colour stock. The main focus is team work and the need for proper cleanliness and COVID protocols.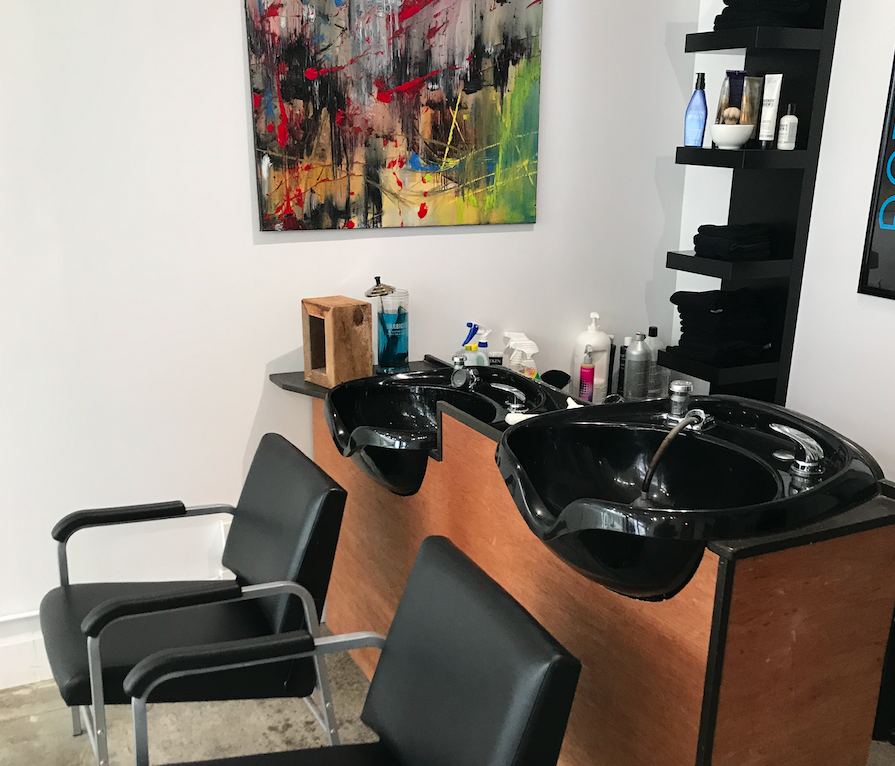 What does it take to get a 5 star rating after dozens of reviews on Google for your business?
This goes back to the skills required question. Communication and a desire to help. The relationship built with my clients is paramount. My need to help them feel good about their hair and the experience in the salon is what I believe helps receive the wonderful reviews from clients.
What are your professional and education accomplishments/experiences for your career to this point?
I started my career by becoming a red seal cosmologist which set the foundation to growth. My best decision was to apprentice with a master stylist for four more years after graduating hair school. I continued my education by attending VIDAL SASSON academy and numerous RedKen haircut and colour classes. I then became a National Educator for that company, Redken. Which then lead to many leadership, sales, and public speaking courses. The time sharing advanced hair cutting and styling techniques, along with presenting my work on stages across Canada and the US, was probably the best learning experience I could have received.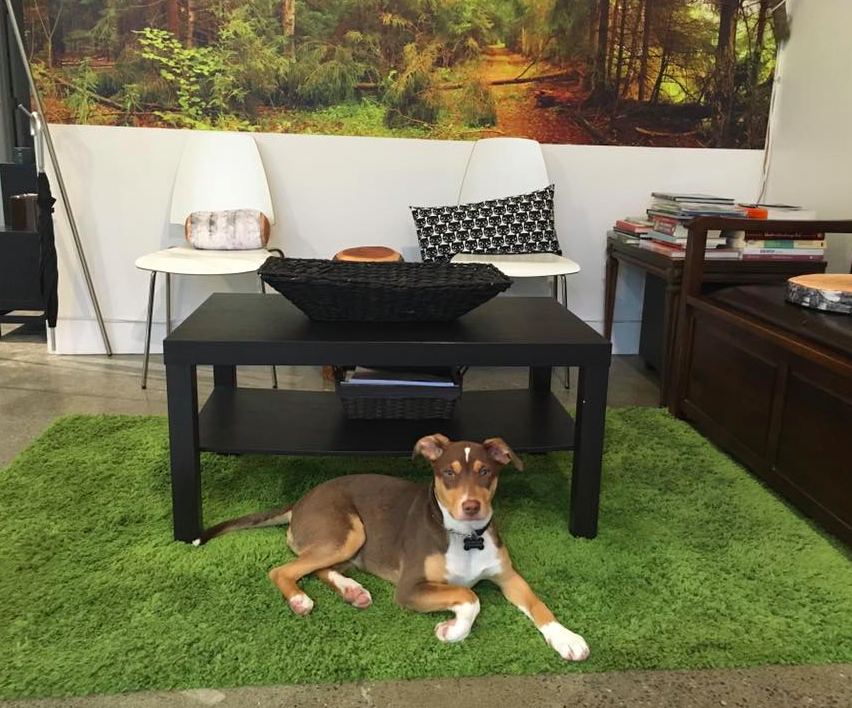 Would you be willing to mentor and train younger barbers and stylists to become better at their craft? What would that look like?
Mentoring has been an important and integral part of my growth as a person and stylist in this industry. Passing on my knowledge is my responsibility to honour the mentors that have shared theirs with me. I am always ready to share, especially if the person is dedicated and open to change with a readiness to accept new and different ideas.
As you are located in Central Lonsdale how does that positively impact foot traffic and regular customers?
ScissorHex is located just off Lonsdale Avenue on busy Fifteenth street east, surrounded by multi level apartment buildings and doctors offices. There is an abundance of walk by traffic and bus routes. Those drive interest and clients to the salon. And since ScissorHex has a large front window and bright lighting it is highly visible even by car or transit.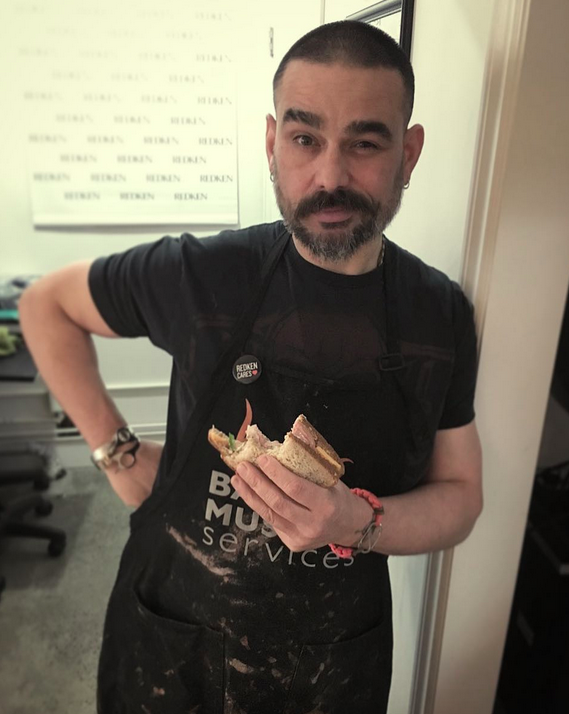 What is the best way for people looking for chair rentals to reach out to you to work together? What kind of equipment do they need to bring of their own?
The first thing they should do is request, by email, a drop by conversation with me . That way we can get a better feel of each others personalities and they can step into the environment that they will be creating in. Having their own preferred tools, the stylist is responsible for how they work and create. That also includes their colour line of choice. I supplied plenty of storage for the colour and tools, along with towels, back bar and a hood dryer for use.
If you want to take your hair career to the next level consider chatting with Jonah about a chair rental and mentorship opportunity in Central Lonsdale North Vancouver by emailing – jonah@scissorhex.com