The North Shore's thriving brewery scene is constantly churning out delicious and creative new beers, and November is no exception.
While some breweries are hanging onto summer and creating lighter, fruitier styles, others are preparing for winter and brewing darker beers that are perfect for cozying up by the fire. No matter what your taste in beer is, your North Shore breweries have something new for you this month.
Bridge Brewing Co – Chalet All Day Horchata Blonde Ale (5%, 15 IBU)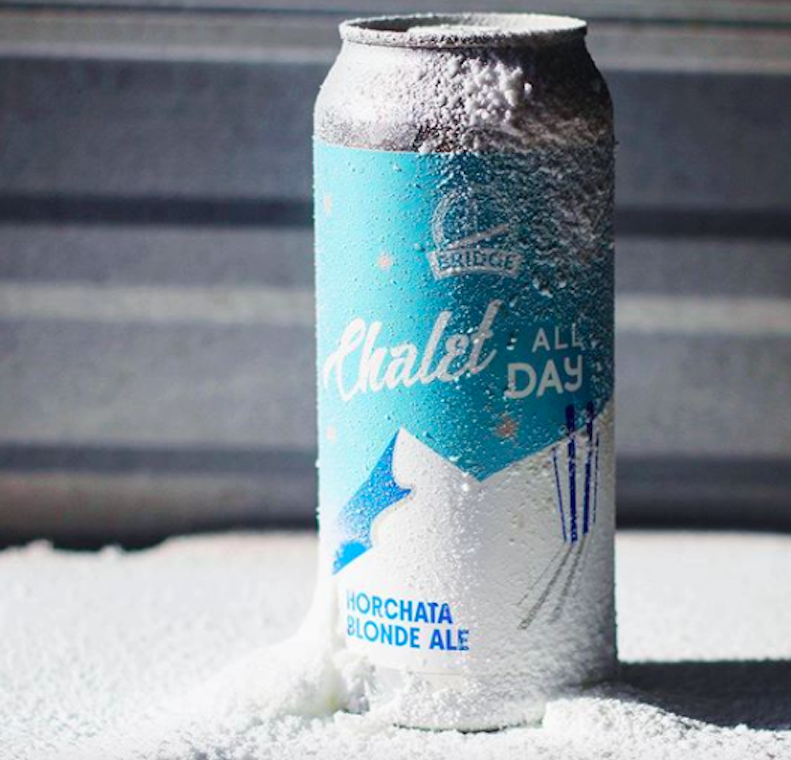 Our friends at Bridge Brewing are getting a headstart on ski season by releasing a beer that just screams "Après". Brewed with cinnamon, vanilla, lactose, and fresh coffee beans, this beer combines all your favourite seasonal flavours while remaining light and refreshing. With a hint of sweetness and a mild hop profile, no beer will warm you up better on a cold Vancouver day. "Chalet All Day" Horchata Blonde Ale is now available on tap at Bridge, Lonsdale Bridgedeck, and at select liquor stores across BC.
House of Funk Brewing – Double "Tropical" Release
Pipa Fria Rice Lagerbier (5%)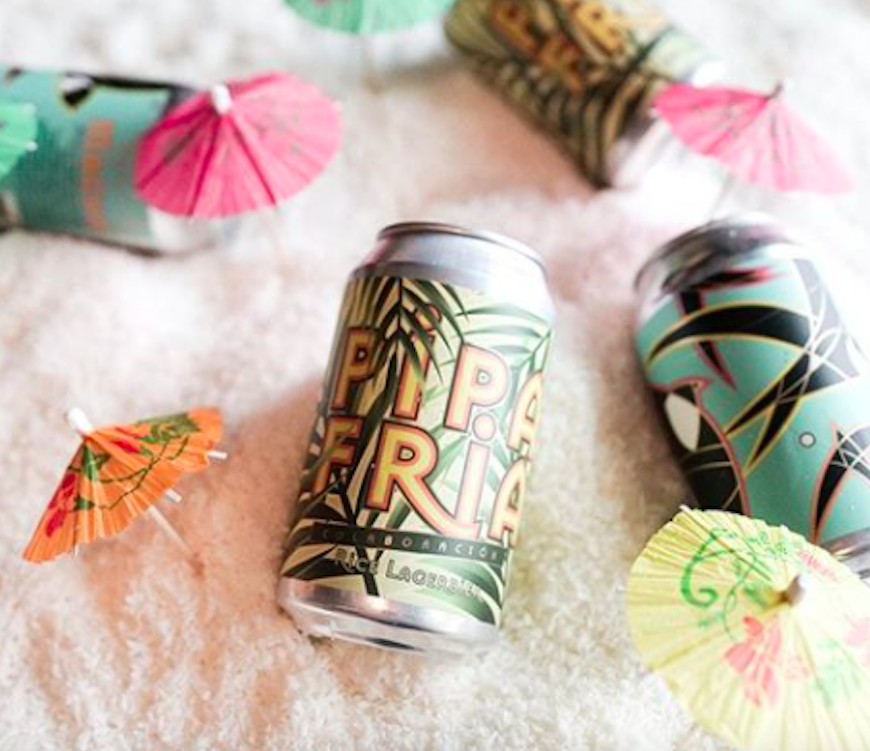 The first new release from House of Lager is in collaboration with Papagayo Brewing in Costa Rica (over 7300 km away)! Inspired by the natural coconut water sold by roadside vendors in Central America, this Rice Lagerbier is conditioned with large quantities of coconut and orange for a citrusy twist on the classic lager. This refreshing brew is available in 4-packs at House of Funk, through the HoF online shop, and at select liquor stores around the city.
Macau Sour Ale (6.5%)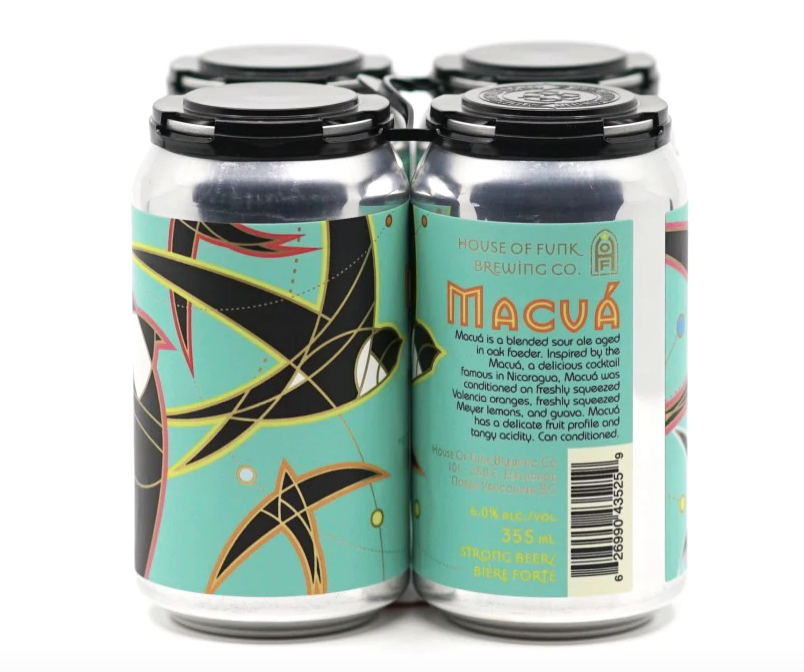 The second release is the "Macua" Sour Ale, inspired by the famous Nicaraguan cocktail of the same name. This brew is a blended sour ale aged in oak foeder, conditioned on freshly squeezed Valencia oranges, Meyer lemons, and guava. This limited release beer is also available at House of Funk and on their online shop.
Green Leaf Brewing Company – Lolo Stout Rerelease (5%, 18 IBU)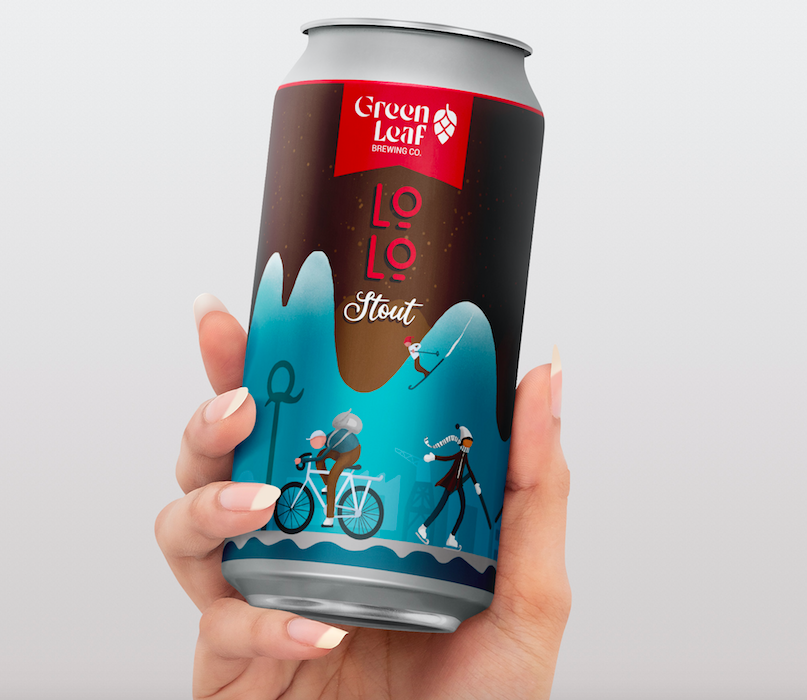 One of Green Leaf's staple beers, the Lolo Stout, is now available in tall cans for the first time. Bid adieu to 650 mL bottles and enjoy this fresh batch of this dark and robust stout with coffee and chocolate. This brand new packaging perfectly captures the essence of the North Shore, and more specifically Lower Lonsdale, by featuring the Quay as well as the Shipyards. This beer is also available on tap at Green Leaf.
Beere Brewing Co – "Oh My Wow" Rerelease & "I'm With You" Stout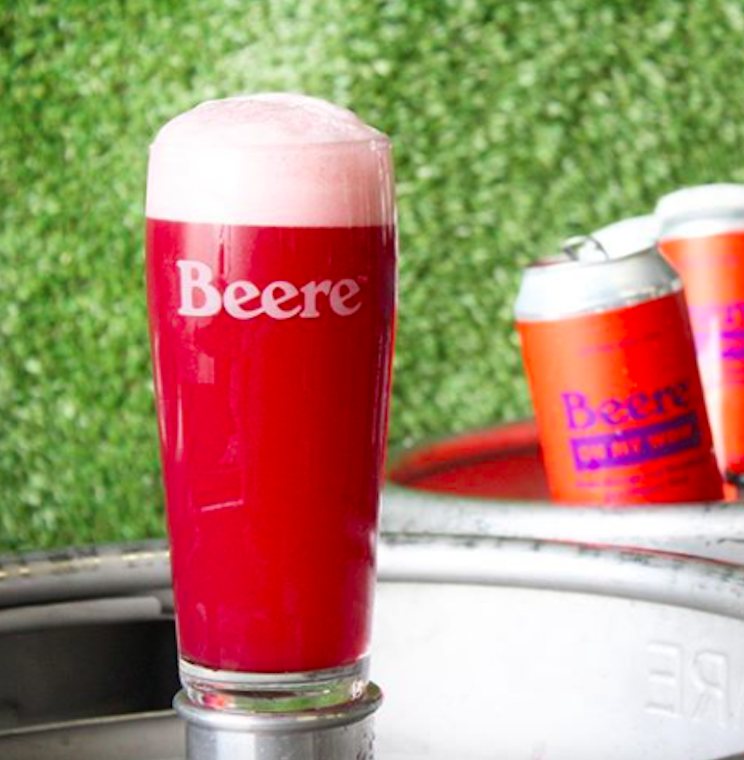 "Oh My Wow!" Blackberry Blood Orange Sour Rerelease (5%)
"Oh My Wow!" is back by popular remand! This sour was a summertime hit, and can now help you taste the sunshine during the coming colder months. Brewed with heaps of blackberry and blood orange and dry-hopped with a hint of Sabro, this beer is sour without being too overwhelming. This beer is available at Beere's tasting room as well as at select private liquor stores throughout North Vancouver.
"I'm With You" Stout (5%)
It's the perfect time of year for Beere to add a stout to their stellar beer lineup. This new stout, named "I'm With You", will be a classic, roasty stout with notes of chocolate, oatmeal, and coffee. This sounds like it will be the perfect winter beer for a cozy, fireside night.
Wildeye Brewing – Double Cocktail Inspired Release (Collab w/ Fieldhouse Brewing)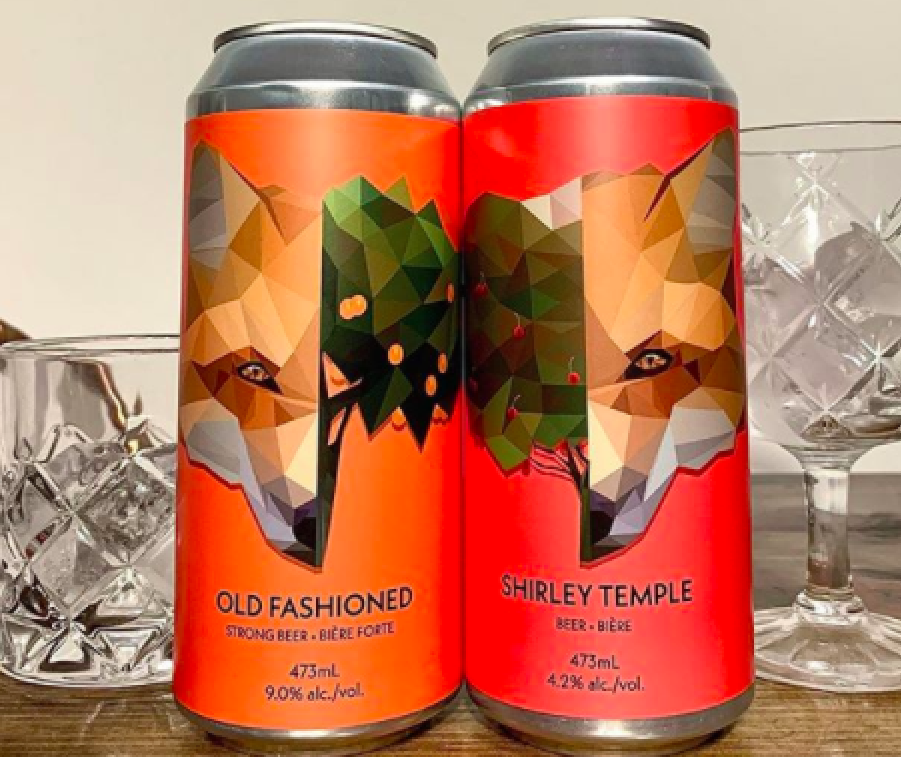 If you're looking for a couple of super fun new beers to try this month, look no further. Wildeye has teamed up with the Fraser Valley's craft beer superstar, Fieldhouse Brewing to create two new cocktail-inspired beers. The two breweries used a rarely used brewing method called a parti-gyle to turn one mash into two unique beers.
Old Fashioned (9%)
Strong beer lovers will rejoice over this new release. This "Old Fashioned" inspired ale was soaked in bourbon, orange peels, and a dash of bitters. Sitting at a solid 9%, this brew will definitely get you feeling all warm and fuzzy inside.
Shirley Temple (4.2%)
Next up is the "Shirley Temple" inspired brew, which used Wildeye's house sour culture, Lemon Drop hops, and was re-fermented on pomegranate and cherry juice to create a more "grown up" version of a classic Shirley Temple. This beer has a lower ABV than it's Old Fashioned partner in crime, sitting at an easy 4.2%.
Deep Cove Brewers & Distillers: "The Crawl" Stout & "Old Buck" Coffee Doppelbock
"The Crawl" Stout (5%)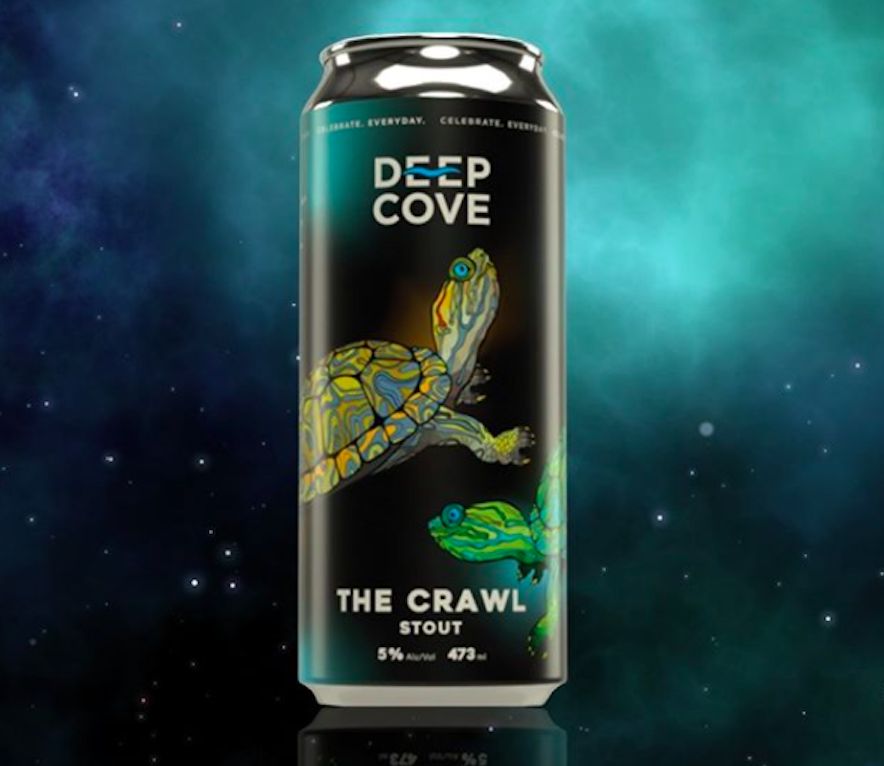 Deep Cove has newly canned this fan favourite stout – The Crawl. This beer aims to inspire you to "slow down and enjoy life at a crawl". The Crawl is brewed with roasted barley, dark crystal, and midnight wheat to create a smooth, well balanced and rich flavour.
"Old Buck" Coffee Doppelbock (7.7%, 25 IBU) Available Nov. 23rd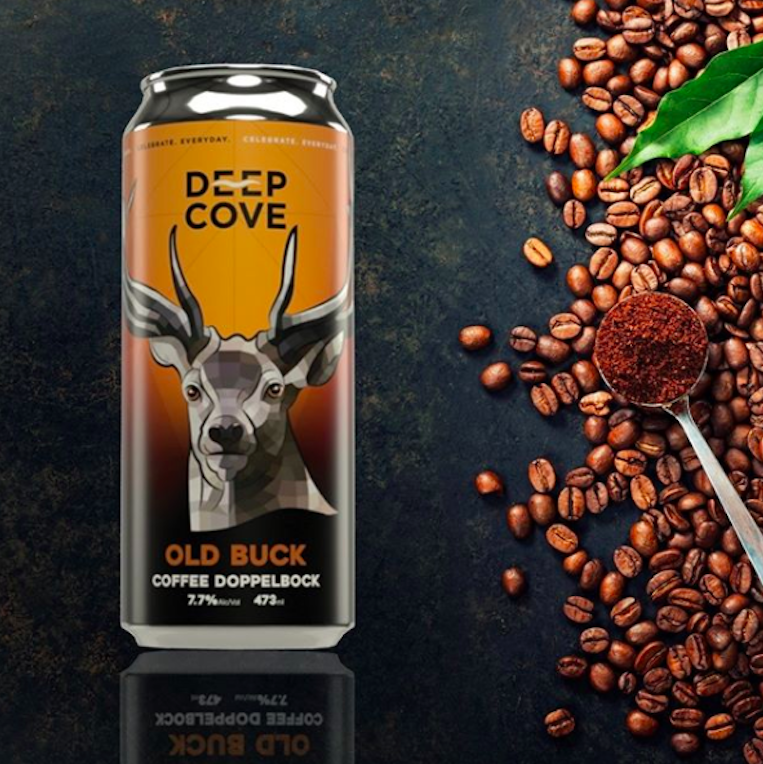 The second release from Deep Cove this month is this classic German Style lager brewed with light roast coffee for added mocha and chocolate flavors. Don't be fooled by the word "lager" – this beer isn't light, sitting at a 7.7% ABV. "Old Buck" will be available both on tap and in cans.
If you have any brewery news that you would like covered in a future article, feel free to send me an e-mail to robyn@lonsdaleave.ca and also connect with me on Instagram at @TheBeerBitch