The adoption of the social media apps TikTok and Instagram is at an all time high and downloads of the app as well as new signups have peaked massively as a result of the covid 19 lockdowns. More people then ever before are at home or somewhat sitting ideal seeking things to entertain themselves with, which of course means that funny content creators are popping up all over the place. Here in North Vancouver we stumbled upon a really cool influencer with the username handle @Sickie_Dickie. He is a stay at home father and gets creative with content publishing. From time to time he includes his kiddos in the uploads, but mostly it's just him living life and being humorous.
In this interview feature we get to chat with the man behind the brand Ben Kerr, to learn more about him, his goals for the future and hopefully we can see him with his own Netflix series or doing something with Amazon Prime. Truly, he is one of a kind and we encourage you to follow him on social media. If you have a local business and want some fun engaging content, consider contacting him at the bottom of the article to work together on local marketing. At Lonsdale Avenue Magazine we want to highlight all of the cool people in our North Vancouver community that may not be covered in mainstream media.
What do you like most about using Instagram to interact with the community?
I think there's so many positives. I love that I can share my interests with people in an easy way. Especially during the pandemic where people are more isolated. I love that social media is almost like an extra dimension within our world/community. You can create new contacts based on similar interests without even knowing someone and you can interact with them anytime. And those contacts can evolve into friendships in the real world. I think it's also great for sharing events or news which you may not have known about. Personally I like to see how many people I can get to see me as Sickie Dickie in head to toe leopard print.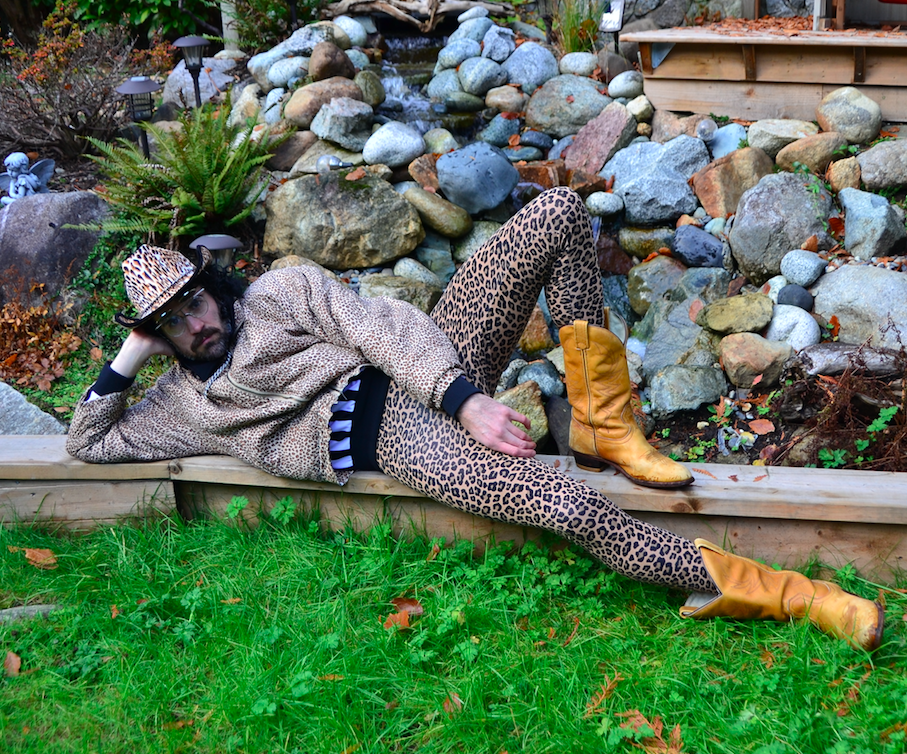 How do you come up with such creative and fun content topics?
Well, I come from Mount Denson, Nova Scotia. I have a father that can shred on the guitar which he learned to play at a young age just through listening to music and not reading it. He's also a funny guy. My dad's good at telling jokes and my mom's good at laughing at jokes until she starts crying. So, that has obviously worked it's way down to me. Music and comedy are the 2 things that drive me to be creative. When I hear music I don't just hear it, I see it. Images or movies start playing in my mind. That's where most of the ideas begin. Then I get to work.
How long have you lived on the North Shore and what hobbies do you enjoy?
My family (wife and 2 kids) have lived on the north shore for just over 6 years. In my spare time I love to trail run in the mountains behind our house, I snowboard when I can, strum my ukelele, sing loudly (only in my car), eat local food and give an unreliable review of it and I also play soccer on Norvan's over 35 team. But my favourite hobby is dropping into the local Salvation Army to find the latest in used sparkly pleather pants or floral daisy dukes for my next Sickie Dickie video.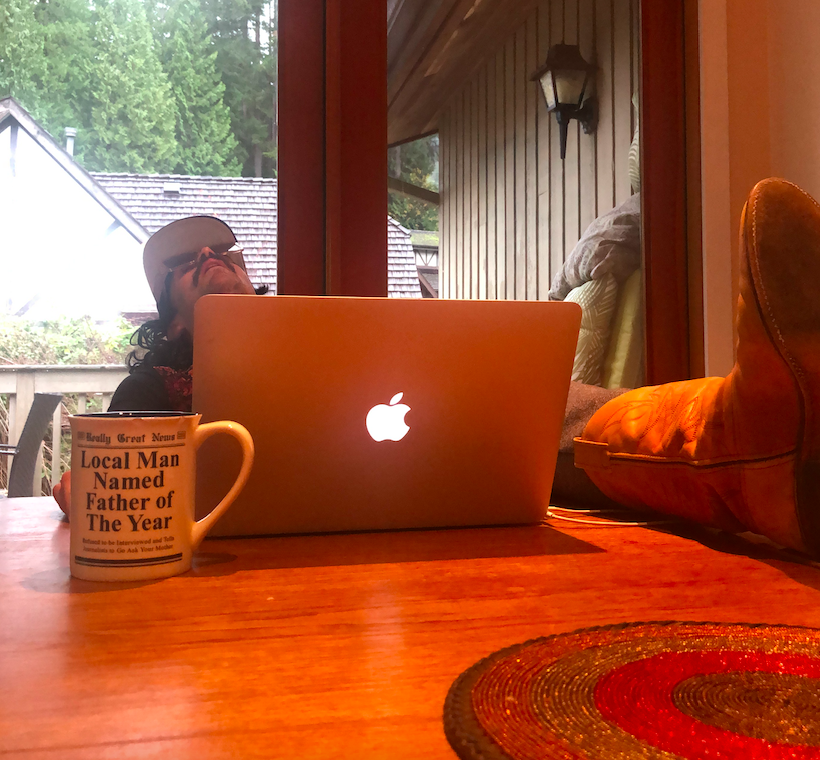 How do you find being a stay at home dad challenges you to be a great father?
Being a stay at home parent isn't easy. It's a tiring, thankless job. There isn't many stay at home dads in my neighbourhood, if any at all. So, there's some stigmas around it. I hear a lot of "mr mom" and stuff like that. Which I reply, "not really, I'm just being a normal, fun, loving Dad!". I may not provide for my kids financially (which took time to get used to), but I give them everything else they need. It's funny because the moms in the neighbourhood kind of think of me as one of them. I'm not sure if that's because I'm around them more than I'm around the dads or because I basically wear what looks like women's clothing half the time the camera is rolling while I'm filming Dickie videos. But I'm comfortable with who I am and my role within the family. I've learned to check my ego at the door and do what makes me and my kids happy.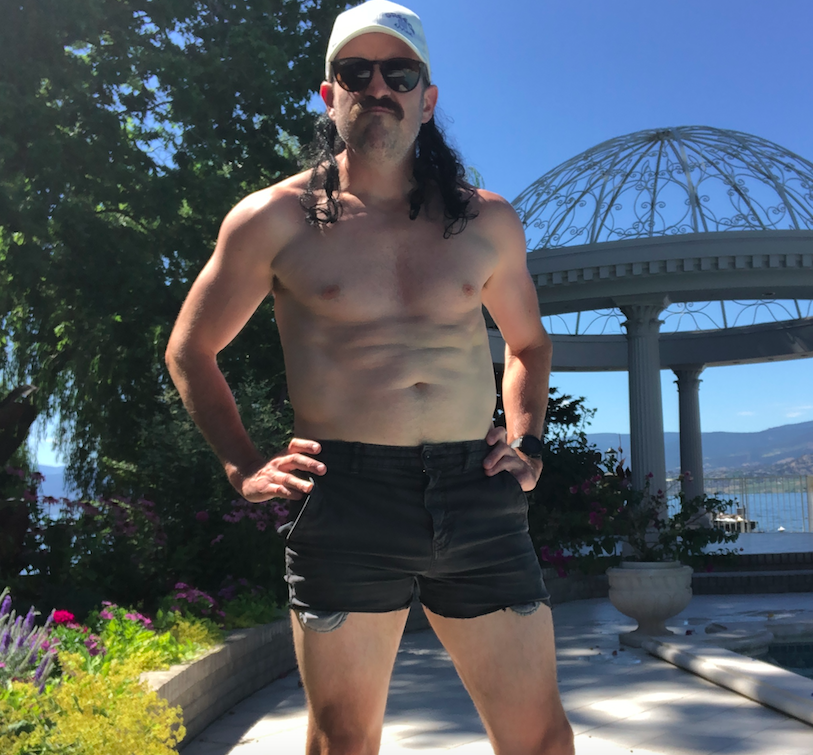 Long term what do you plan on doing with your social media platforms?
I think everyone needs a little humour in their day. Whether you're a stay at home parent like me or you work a job that's high stress and don't get to spend much time at home with your family. Long term I'd like my social media accounts be a place for people to come and get a good laugh, whether it's on Youtube, Instagram or TikTok. A place they can relate to the things I've shared, let their guard down, comment, interact with me and other people. I want people to be able to watch my videos, either about food or something funny I've done, and to laugh, feel inspired to try new things, and get a little outside their comfort zone. Because I think that when you do things you're not entirely comfortable doing you can really evolve as a person.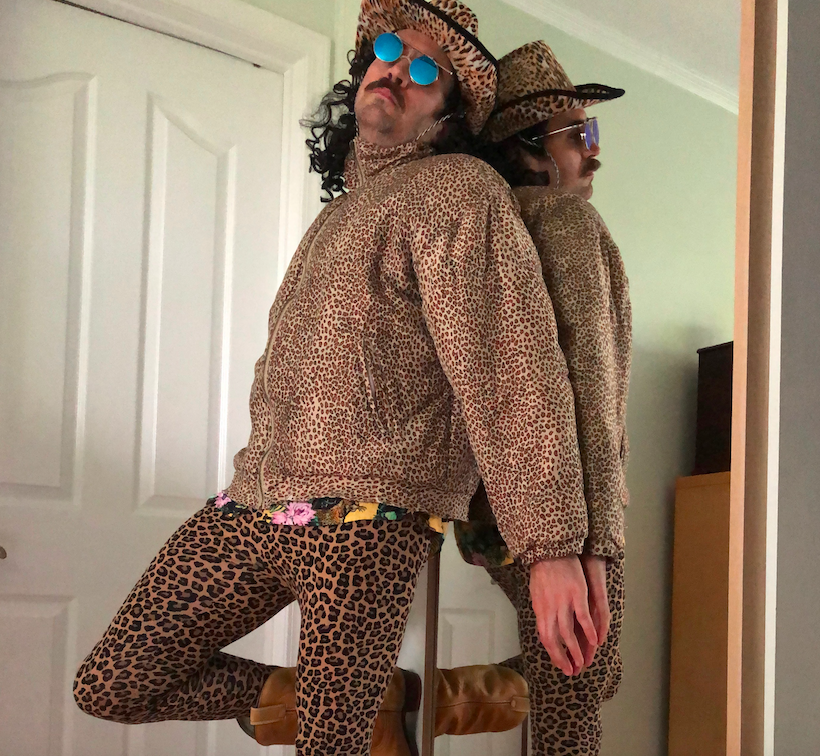 What would you say are your top 5 favourite eateries on the North Shore?
I have a weakness for carbs or battered seafood, but it depends if it's just me or if it's the whole family going out for dinner. I like La Taqueria, Poke & Co, Cactus Club with the kids for dinner, End of the Line General Store for lunch, S'wich for sandwiches, BLVD Bistro for brunch. We change our sushi spots like we change our underwear so, we eat at a different place almost every time. Sorry, that's not 5, but it's nearly impossible to choose only 5!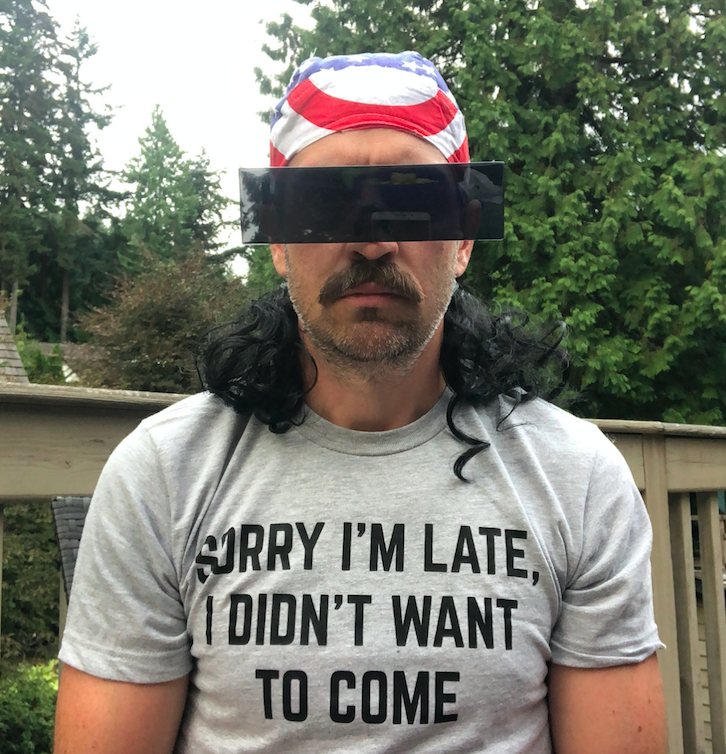 Who are some profiles on Instagram that you enjoy following for a good laugh?
I honestly don't follow many comedic accounts on Instagram. As much as inspiration can help at times, I like to create my own path and just do what comes natural to me. It's mostly sports and food that I follow. But there's a fella from Nova Scotia (Annapolis valley), close to where I grew named Gerald Shmeltzer (@geraldshmeltzer). A friend of mine just showed him to me a few months ago. I think he's absolutely hilarious. I'll watch one of his videos or read one of his comments and just snicker to myself. My wife and kids usually ask me what I'm laughing at. But it's what I like to call "down home humour" because a lot of his humour is centred around the area that he lives.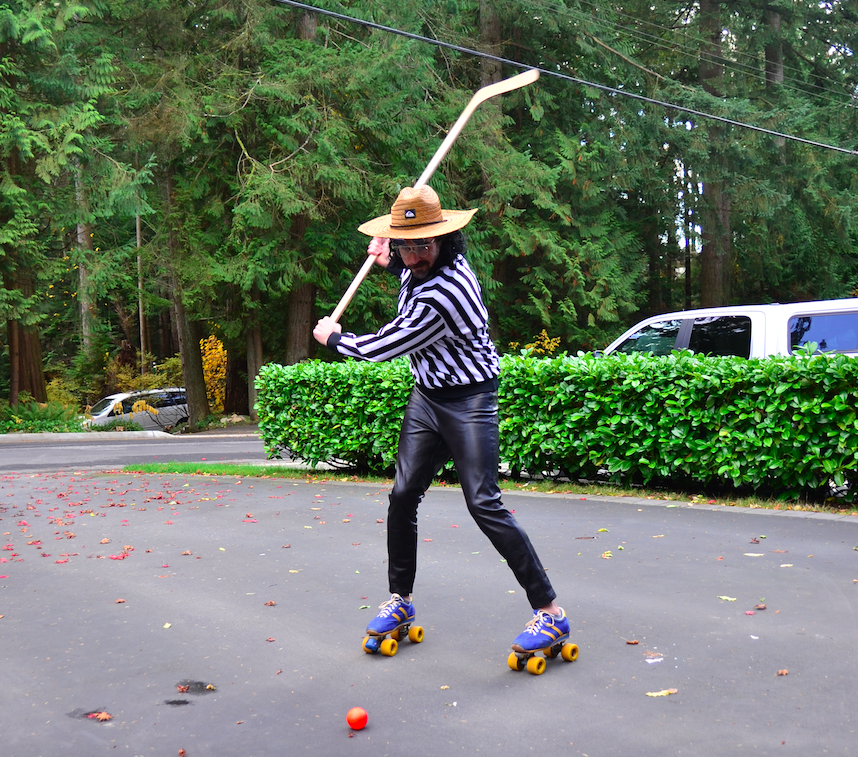 Lastly, is there anything else you would like the community to know about you?
I haven't had a drop of alcohol in almost 6 years and I'm very open about it. I strongly believe in self care. Keeping others happy is nearly impossible if you're not. So, do some things that make you happy. I believe that we all need to invest in our own mental and physical health for a great future. Eat healthy (most of the time) and move your body. It doesn't matter how you move it. Just move it. Do it for yourself, do it for your family. And don't forget to laugh.
For more info connect with Ben on Instagram, TikTok and Youtube
You can also send him an email directly to benkerr_@hotmail.com