Did you know that North Vancouver has the highest per-capita Iranian's of any city in Canada? This is such a gift for our community as we get to enjoy the wonderful elements of their cuisine, music and overall culture. There are so many excellent Persian eateries, bakeries and grocery stores throughout the Lonsdale Avenue corridor. On top of that we have a number of outstanding chefs from Iran living in our community.
In this article we get to learn about Fatima Tirafkan who hosts Cook In Fire on Shaw Multicultural Channel, which airs every Saturday at 5pm in English and every Sunday at 5pm in Farsi. She loves to share her creative recipes and cooking techniques for us to try at home. You can learn more about her and the TV show below and if you want to chat with her about consulting in the food industry contact her at the bottom of the article.
How did you first start to love cooking and what got your started?
I was born in Iran and being a Persian, you are surrounded by all the great chefs being my Grand mothers, aunts and of course my very talented Mother. My curiosity about ingredients and food got stronger and I started to cook traditional Persian recipes in my own way by adding new techniques and ingredients which were not common to use and I loved it.
My family had immigrated to North Vancouver in 1999 and soon after my high school, I started working in different restaurants to learn more about this lovely beautiful cooking art and got more creative learning about food and enrolled in college and got my degree in culinary arts, soon I was hired in one of the top 5 star restaurants in Vancouver and shortly after I got introduced to the Shaw Multicultural Channel team and started my first cooking show in 2009.
What kinds of culinary dishes and cuisines do you enjoy cooking the most?
I am absolutely in love with Mediterranean cuisine and I enjoy mixing Asian, Indian and Middle Eastern cuisine within the Mediterranean recipes and create absolutely new recipes with flavors from different cuisines and countries.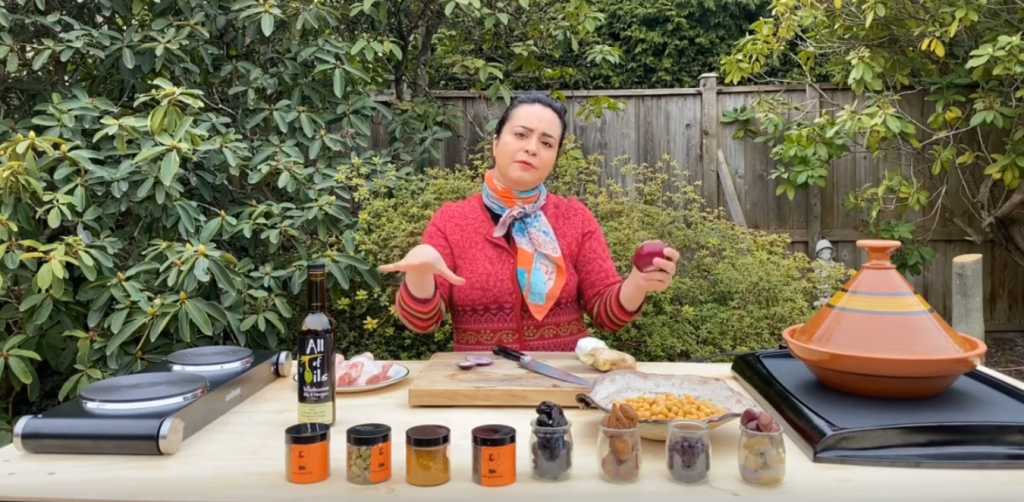 What do you like most about sharing your cooking videos and techniques on YouTube?
I like to show in order to create a delicious dish you don't have to look outside your kitchen, you just need to look more detailed and be focused on what you have which will let you create new dishes with the same ingredients you have in your fridge. I would also like to introduce new flavors, spices which will let you taste and smell different cuisine just by adding it to your every day dish, flavors which will take you to the Saffron Gardens of Persia, or Bazaars of Morocco filled with RAS-EL-HANOUT aromas.
Outside of being a cook and having fun with food, what do you get up to for activities?
I usually go for running which also brings me new ideas and opens up my thoughts and clears my head. I also am a big fan of drawing and writing.
Lastly, is there anything else you would like the community to know about you?
I was born in Iran, raised in beautiful Vancouver Canada, studied in London England, travelled all over Europe to North Africa and Asia in search of less known ingredients and unique flavors. I got married in Iran and came back to where I grew up and I am living in Canada for now. I never thought life would take me to so many places and show me so many different angles and views. I have learned to create recipes from bonding different flavors and cultures from all over the world and I am so grateful that I have experienced this long journey and I'm able to share all of that in my new book coming out soon.
If you would like to chat with Fatima connect on Instagram or Youtube and email
fatemeh15@hotmail.com