Nowadays, we are all content creators, in that we have smartphones that allow us to share videos and photos of things we do and see online using social media and other formats. But when you want to be really unique and see things from a distinct angle, the best way to do that is using a drone video and photography company. If they are a legitimate agency they will have a license/certificate with transport Canada to operate their drones and have the required insurance and specific drones that are allowed for different applications. As an example when you fly near an airport you need a different drone (UAV) setup then when you are doing something in the forest. Industries like construction, real estate, tourism and more can all benefit from drone content as it shows a unique comprehensive angle which allows a top down understanding of what's in front of you.
In this article we had the privilege to chat with Ross Hamilton of Sky Pilot Media based here out of Lower Lonsdale North Vancouver. Not only is he very talented and fun to work with, but we did a short promo video with him that you can check out at the bottom of this feature. If you run a local business or organization and are considering using a drone to capture photos or videos we suggest you reach out to him to have your questions answered and get a quote on services. And as always if you have any questions or feedback about the community don't hesitate to contact us.
How did you first get started with doing drone photography and videography?
I always enjoyed watching drone videos and seeing photos from an aerial perspective. I am an aviation and photography enthusiast so I knew that getting my own drone would be the perfect combination of flying and taking photos. It started off as a hobby where I would take my drone with me while hiking or travelling. It became more of a business venture when my former company asked me to do some drone photography for their new website.
What are the services you will be offering to local business owners and stakeholders in the community?
Sky Pilot Media is an independently operated business utilizing the latest drone technology to deliver unique photo and video solutions throughout Metro Vancouver and the Sea-to-Sky Corridor. We capture aerial content for different applications such as real estate, construction, and digital media. Drone photos and videos add additional perspective to properties that will increase the opportunity of sales to prospective buyers. Aerial footage helps to create a clear picture of the property location, surrounding environment, and scale. Different vantage points and views can be captured that would otherwise be impossible from ground level. Construction projects can showcase aerial photos during planning, construction, and completion. Top-down photos can be used for overlay and integration into CAD software. Aerial photography will enhance your website or social media platforms by showcasing your subject and environment from a bird's eye view.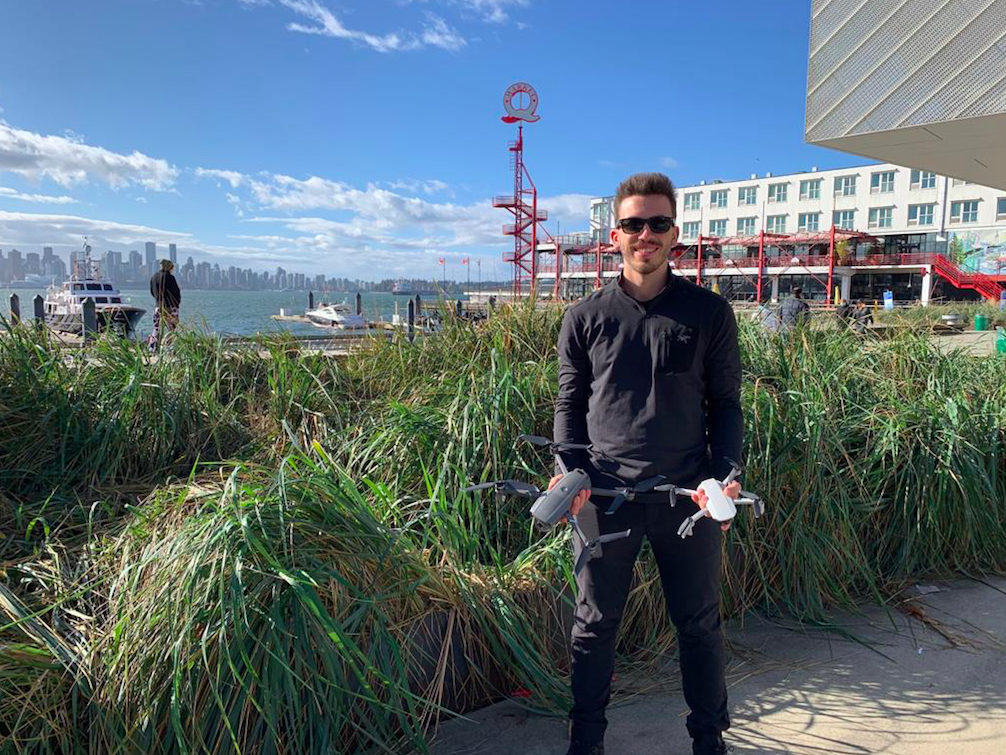 What drone equipment do you use?
I am currently using two drones made by DJI. They are registered with Transport Canada and have proven to be extremely reliable in different environments. They are equipped with high definition cameras capable of shooting RAW photos and 4K videos with optical zoom. They are able to fly in low light conditions, tolerate moderate winds, and are relatively quiet during flight to minimize disturbance.
How do you operate your drone legally?
I obtained my license from Transport Canada for advanced operation of Remotely Piloted Aircraft Systems (RPAS). I always comply with all regulations and safety protocols during flight operations, within controlled or uncontrolled airspace. This includes proximity to people and vehicles, and maximum distance and height restrictions.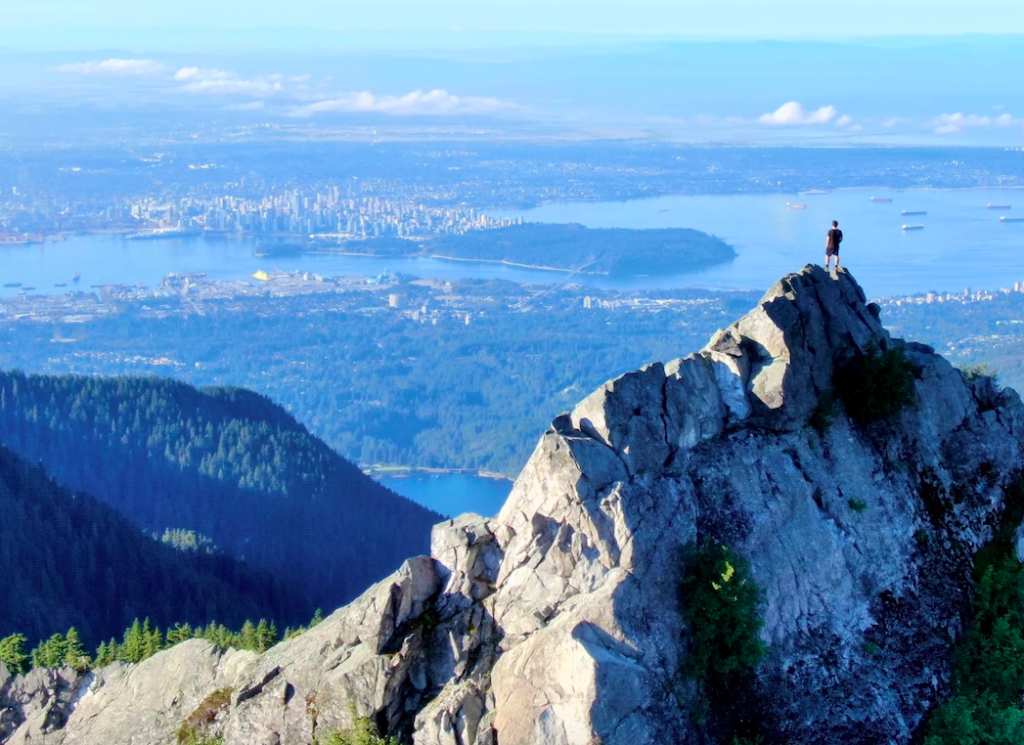 Which industries do you think can benefit from drone content and in what ways?
Having the ability to take aerial photographs via drones provides a far more convenient way to capture many different angles that were only previously possible using planes or helicopters. We are seeing many industries using drones for applications such as real estate, construction inspection, social media, tourism, marketing, surveying, mapping, cinematography, search and rescue, law enforcement, and firefighting. The technology will only continue to improve, and we are now starting to see drones being used for delivery and transportation purposes.
If some of our readers want to work with you, what are the first questions you generally ask?
The most important questions I start with are the subject and location. This helps me determine the logistics of flying the drone so I can begin pre-planning ahead of the shoot. Next I will need to know the type of media required, whether it be just photos, videos, or both. I will ask my clients if they have a particular vision for the project, or if there are specific details they want included. I generally capture an abundance of footage that allows for maximum creativity and ensures that no angles are missed during post-production.
Who are some well known Instagram drone content creators around the world that inspire you?
I enjoy following Vancouver photographer Emmet Sparling and fellow Canadian Peter Mckinnon. I have learned a lot about drones and photography from watching their content.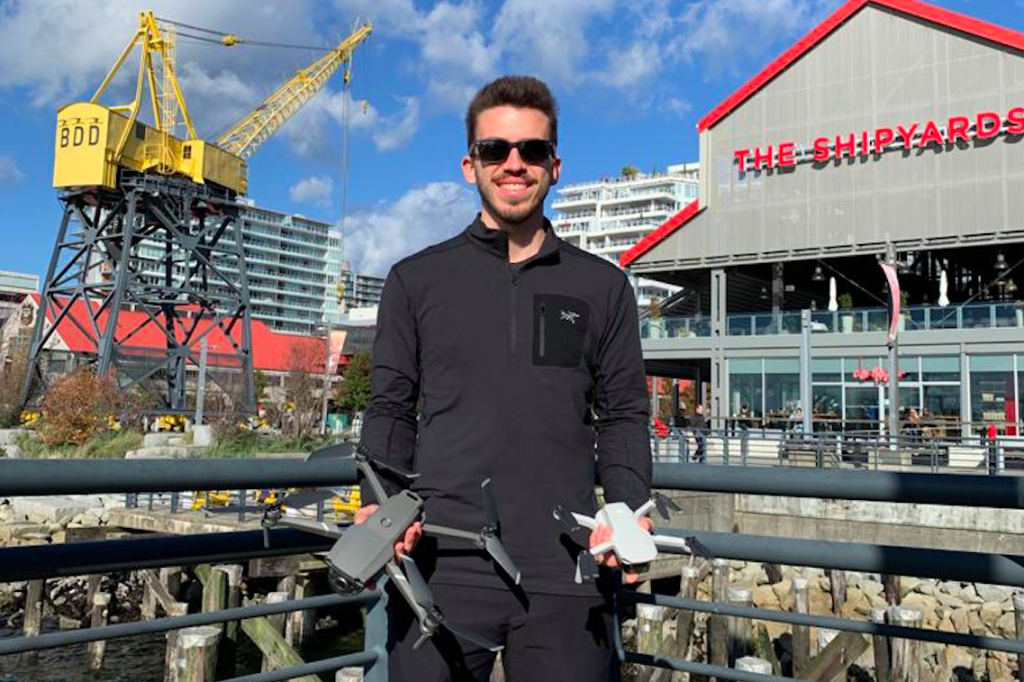 Where would you like to see your business in the short and long term?
Short term, I would like to connect with new clients and get the business off and running. I want to show that we are capable of producing high quality photo and video content. Long term, I want to continue growing the brand and increase my presence on social media. I hope to become the premiere source of aerial photography content on Vancouver's North Shore and beyond.
What were you doing for work or a career prior to starting your drone business?
I worked previously as a civil engineer in North Vancouver. I would frequently visit construction sites and residential developments for work. My former company asked me to do some drone photography for their new website, which is where I got the inspiration to create my business.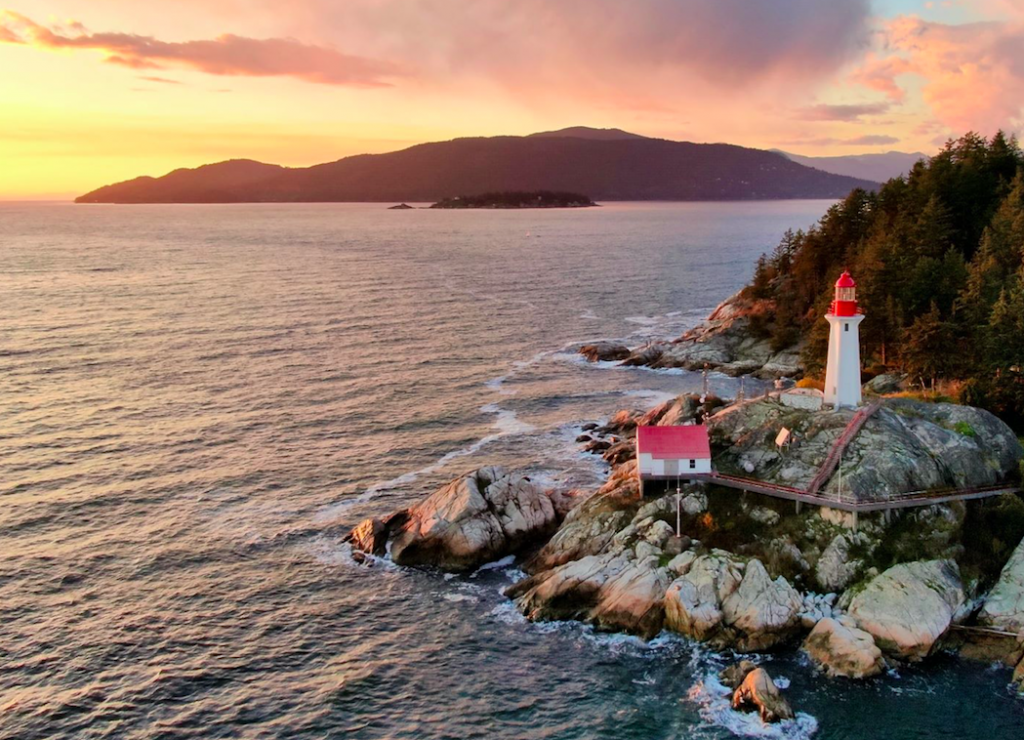 How do you like living in the Lower Lonsdale Shipyards District in terms of lifestyle?
Lower Lonsdale offers everything you need for a healthy lifestyle. There are so many great businesses and it always feels good to be supporting locals. There is a great sense of community with all the developments that have been made over the past few years. Having close proximity to the mountains and ocean makes it an ideal place for seeking adventure.
Outside of operating your business what do you get up to for activities in your personal time?
I love to get outside as much as possible, from hiking the North Shore Mountains in the summer to skiing Whistler in the winter. I enjoy road trips around British Columbia and travelling to new places, and of course I bring my drone with me everywhere. If I'm not outside, you'll find me listening to music, solving puzzles, or planning the next adventure.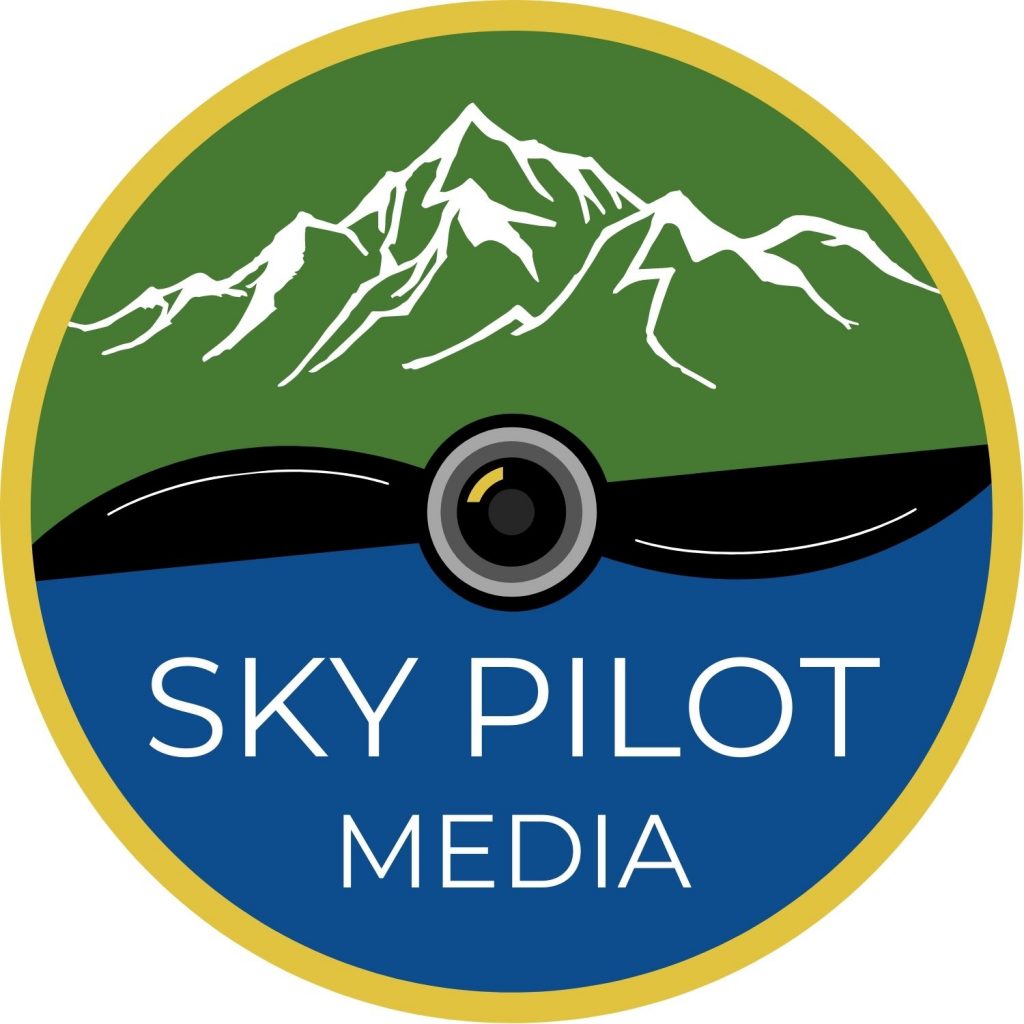 Lastly, is there anything else you might want our readers to know about you or your business?
There are so many great opportunities for aerial photography to enhance your portfolio, whatever your project may be. Please don't hesitate to reach out if you have any questions about drones or my business.
I can be reached by email at info@skypilotmedia.ca. You can find my website at www.skypilotmedia.ca, or check out my Instagram at @skypilotmedia. I am grateful to have had the opportunity to collaborate with Lonsdale Avenue Magazine on this awesome video project for their Youtube channel below.