Vancouver's North Shore has an amazing craft beer and distillery scene that continues to grow, expand and mature every month. In the new few weeks there will be La Cerveceria Astilleros opening on Esplanade in the Lower Lonsdale Shipyards Brewery District, followed by Shaketown Brewing which is really going to be an excellent addition to the brew scene. On top of this the ability to buy products online for pickup or delivery is allowing local beer and liquor providers to evolve in these ever changing times. This is where the team at Enjoy Craft comes into the equation, as they consult with and help local breweries to get the most from their marketing and technology systems.
Around 6 weeks ago we had the pleasure to chat with Dallas Robinson who is the founder of Enjoy Craft at Green Leaf Brewing where he came into the brewery to learn about their business but also chat a bit about what his plans were. From that moment we knew we had to get behind their organization and help them uplift all of the local beer and liquor producers. As a result of this meeting we got to ask him about a few areas of the business and what he loves about his career locally here. Lets get to know them below and you can visit their website at the bottom of the article.
How did you first find yourself in the beer and liquor industry?
I have been a marketing professional for quite a while and was consulting to some smaller liquor companies. That lead me to developing smaller tasting shows, where consumers could come and "try" the products and learn more. Tasting events became fun for me to put together and run. Producers and consumers loved them.
What is the inspiration behind the North Shore Craft Beer Festival? What will it look like?
With the changes in 2020, we had to cancel all our "live" tastings. I felt that people still however, wanted to support local craft producers and try their new products. Some companies had done their own virtual "zoom" tastings…..but I thought we could make it better. More variety. We want to intersect the "product" with the "experience". Get a small tasting box of assorted local beers and then stream a fun, yet informative show. Its a smaller way to have the experience at home. You can learn more about this here.
How did you come up with the idea to do craft beer boxes to support local breweries?
These people are good people. They are small, local and independent. Why not help them get new local customers that they might not otherwise be exposed to? It started with the idea for a box, add a show and then St. John Ambulance wanting to deliver and it all came together. You can buy beer gift boxes here.
If local breweries want to join your directory or online store what does that process look like?
We have divided Western Canada into 20 regions. We want to list and help every craft brewery, small batch distiller and estate winery. From Tofino to Winnipeg. They are all unique and they need to get their story out. You can email us below to get setup on our platform or visit the directory.
What's your agenda for conversation topics for your SportsNet 650 interview on October 7th?
I added a radio show to add to the depth of the conversation with these craft producers. That's why we call it Craft Conversations. Just like our Craft Festivals…we move from one region to the next each month. We are starting with the North Shore, so we will feature three craft breweries. We are going from the biggest Bridge Brewing to the upstart Wildeye Brewing and ending with a conversation with a brewery team that hasn't even opened yet.
What are your personal favourite beverages to enjoy when you want to kick back and relax?
I have got to appreciate the nuances of "craft". I am a cocktail guy and usually favoured the simple lagers that craft brewers called "your dad's beer". But I'm venturing into ales and specialty beers.
How can local breweries work with you to support their marketing needs generally?
We have a business development agency (CraftWest) to help craft producers who really want to expand their business. But really, it's now all about using our Enjoy Craft platform to help them be found, tell their story and sell more products. That's my focus now.
Is there anything else you would like our readers to know about yourself or Enjoy Craft?
You and your readers are lucky to live, work and play on the North Shore. Every craft producer I have talked to here not only appreciates the nature of this area, but also the extraordinary people. It has shaped the way they do business. It's organizations like Lonsdale Avenue Magazine that exemplify what is really special about this place. People helping each other.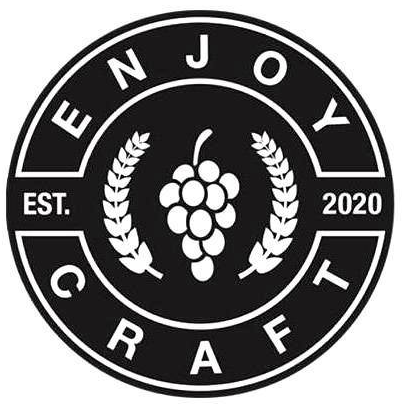 For more info you can visit their website and connect with them using social media on Instagram and Facebook.
Customer service is cheers@enjoycraft.ca or 604.314-6022