Main photo is the Lynn Valley location, new photos coming soon of the Lonsdale opening.
When you support the community and look out for them by hiring local and going out of your way to do what's right for the people in the neighbourhood around you, business has a funny way of working out. Zazou Hair Salon & Academy lives and breathes this mantra and has been going strong in the North Vancouver community for years having won the North Shore News Readers Choice Awards a few times as well as being Nominated for the Local Leader Awards through the Chamber of Commerce. Congratulations all around and a job well done, that speaks volumes about their organization.
In this interview feature article we get to chat with Bruce Peters to learn more about them as a company and what they have in store for their newest location coming to Central Lonsdale. As the business expands they continue to hire locals and pour money directly into the community, when it comes to shopping local and supporting local going here for hair cuts and treatments is a win all around. Checkout what we discussed below and contact them at the bottom of the article to book services or ask questions.
How did you get started with Zazou Hair Salon & Academy and what do you like about operating in North Vancouver?
Zazou was born in February 1992 as Zazou Hair Studio. It was a friendly 3 chair, 2 employee (Bruce Peters and partner Andrea Holly), 375 square foot hair salon. When Zazou Hair Studio closed its doors in 2008, Bruce Peters rolled out the red carpet (literally), and was joined by friends and new team members alike to celebrate the Grand Opening of Zazou Salon & Spa in February 2008. A progressive 12 chair Salon and Full Service Day Spa, Zazou expanded into a 2200 square foot space personally designed to provide the North Shore with a downtown experience in its backyard right in Lynn Valley Village.

In 2014 Zazou decided to focus on what we're best at, which is hair services and education! We closed down our spa and opened up the space so we now have 19 salon chairs. We have enhanced our Advanced Apprenticeship Program for New Talent Stylists to hone their skillset in preparation to become a stylist at Zazou. We have 50 team members now and have expanded to a second location with 9 salon chairs at 18th and Lonsdale. The culture still remains a unique, friendly, and dynamic team and we look forward to growing our Zazou family. We're excited to bring our exceptional experiences to the Lonsdale neighbourhood.

North Vancouver has always been a tight knit community. We've seen just how much over these past months during the COVID-19 Pandemic. Giving back to our community and supporting those in needs is extremely important to us. We wouldn't be here without the support of our community. We believe in a sustainable business model, which is important in the North Vancouver market. Therefore we make sure to recycle 98% of all our salon waste and partner with sustainable, eco-friendly brand partners. We love participating in various community events. This includes the Canada Day parades, Lynn Valley Days parades and the Concert Series in Lynn Valley Village just to name a few.
What are the products, services and brands that you offer to your customers?
We are a full service hair salon. This includes offering services such as haircuts, hair colour, highlights, balayage/ombre, creative (fashion) colour, corrective colour, chemical services (perms and smoothing services) hair extensions and hair treatments. We offer these same services in our Academy Mondays where the prices are half the price and guests get to participate in educating and growing our team. We use La Biosthetique colour, haircare, skincare and make up. La Biosthetique colour is 92% naturally derived and their products are eco-friendly. We also carry Davines and Design Me (a Canadian product line). We believe in supporting local and carry other local product lines featured seasonally to help spread the word.
What makes your salon business different then similar businesses in your industry?
We believe in exceptional experiences and we are constantly listening to our guests to continuously enhance and grow our service experience. The experience doesn't just start in the salon chair, it begins with the initial contact to how we can continue to help our guests once they leave our salon doors. We've made booking services super easy by offering an App for free on the Apple and Android App stores. We are here to educate our guests and help them recreate the look at home so they look and feel beautiful inside and out. We provide an extensive consultation for every guest so we can find out what they are looking for, what their hair needs and goals are. We have ongoing education for our entire team to ensure everyone is up to date with trends, techniques and product knowledge to be shared with our guests.

We guarantee our products and services 100% and we have almost 600 reviews on Google with a 4.8 out of 5 Star Rating. We are community focused and globally minded. We believe in participating in events such as haircuts at the Lookout Society in North Vancouver to help those in need get back on their feet. We also have planted trees to help offset our carbon footprint and recycle 98% of all our salon waste.
If our readers want to purchase products or services from you what is the best way for them to do so?
We offer a variety of options. They can book an appointment for a service by contacting us at 604-980-7223 and speaking with our Concierge Team. They can send an email to zazou@zazou.ca. We are open 7 days a week from Monday to Friday. We're open 9am – 9pm and weekends from 9am – 6pm. We also offer online booking on our website below or they can download our free apps above. We offer an online shop to purchase products that can be shipped directly to their house or they can come by for curbside pick up. They can purchase products directly in store too. We offer gift cards online or gift cards in store that can be used towards products and services.
Before operating your local hair business what were you doing for work or a career?
Bruce is a third generation hairstylist and comes from long line of hairdressers, starting with his grandmother. Prior to opening Zazou Bruce was a hairstylist in North Vancouver. His parents owned a hair salon in Deep Cove. He grew up in the industry and right here on the North Shore.
Outside of operating your business what do you get up to for activities in your personal time?
Self care is extremely important. Enjoying good food with friends and family in restaurants around Vancouver. Working out and enjoying the beautiful local hikes all around us. Reading many books to help expand my knowledge that can be applied to the business.
Lastly, is there anything else you might want our readers to know about you or your business?
We are super excited to be expanding our salon into our second location and bringing exceptional experiences resulting in beautiful hair to more people. Our intention is to expand into multi-locations in the Lower Mainland while maintaining our fun, growth oriented, quirky team. We offer an amazing referral program for our existing guests to share with their friends and family who have yet to try us out. When an existing guest refers a new guest to us they receive $20 off their next service at Zazou. Their friend then receives $20 off their first service at Zazou and 20% off their first retail purchase. Let's spread the love! We'd like to share our ongoing appreciation to our community, our guests and our team. We truly wouldn't be here without any of them and we are so grateful. Onwards and upwards!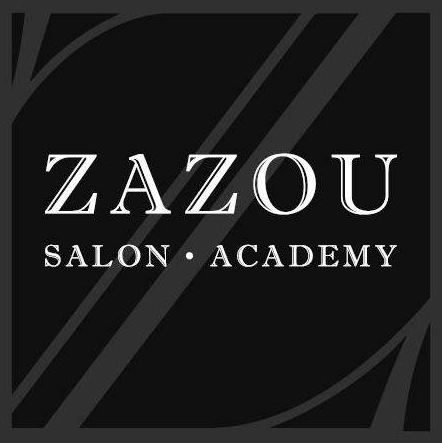 For more info you can visit their website and connect with them using social media apps Instagram and Facebook.
Salon is located at 1820 Lonsdale Avenue in North Vancouver
Customer service zazou@zazou.ca or 604-980-7223