Updated May 19th 2020: we had the opportunity to interview the founder of the beauty lounge below at the bottom of the article, check it out and get to know them better for your beauty and styling needs here in North Vancouver.
Happy New Year and all the best to everyone as we head into 2020, and as we go forward into the next decade what better time to get your hair and nails done then right now. With the newest salon spa opening up at The Shipyards called UrbanGlo Beauty Lounge. Founded by Lisa Vu and opening up to the public in their second floor location on January 9th 2020, pending their last inspections from the City and Shipyards developers.
As you walk up the stairs at the foot of Burrard Dry Dock in The Shipyards to the right is Joey Restaurant and to the left is the new Skating Rink, if you walk down the patio towards the Capilano University Lonsdale campus you will eventually see UrbanGlo on your right hand side. Right now the windows are covered with designs and paper so you cannot actually see the layout of the beauty lounge or furniture. But soon enough that will change and we will update this article.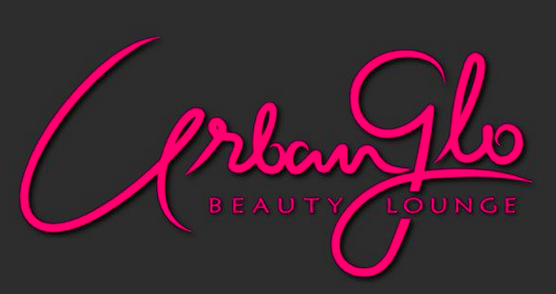 People who work in the area at local restaurants, shops or similar and those students who go to CapU Lonsdale will have a new place to go to have your nails and hair done. Making it very convenient to do before or after work.
Once we get the final information on the opening of UrbanGlo we will update this article with new photos and we are also doing an interview with Lisa so you can get to know her better before checking out their services. That will be coming when she has time given they are doing the grand opening launch.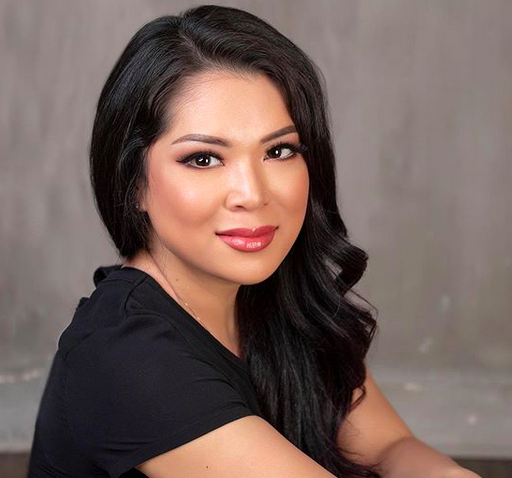 Services available include makeup, hair styling and cuts, eyelash extensions, lash lifts, permanent makeup, exfoliating facials, teeth whitening, and more.
New Interview Additions
How did you get started with Urban Glo Beauty Lounge and what made you choose North Vancouver?
Although I always had a passion for the beauty industry growing up but ended going to university and graduated with a Criminology Degree and worked in the related field but decided to switch careers and followed my passion. I started out as a makeup artist 9 years ago and started freelancing and did lots of photo shoots, event makeup and weddings and that's when I created UrbanGlo Beauty, from there I kept on learning more and acquired more skills and certificates beauty related, now at 14 and counting. I kept on acquiring additional skills because I knew that I always wanted to have my own brick and mortar location one day. And now my dream finally came true when I created UrbanGlo Beauty Lounge. I chose North Vancouver because it's not only a great area but I found there was a need for a salon concept like mine. There will always be your standalone hair salons, nail salons or lash lounge but there isn't one salon that has all inclusive services with the majority of the beauty services offered in one place. I know women that like to pamper themselves usually like to get all the works and they're having to travel from once location to another just to get all their services. So why not offer a fun space that could offer all of those services in one place. I truly believe that once you have a space that offer all those services focusing on customer service with great staff that really connects with the customers and build a rapport with them, there truly isn't any need to go elsewhere. And when I came across the Shipyards in Lower Lonsdale, I just couldn't pass up on the location. Although this was a much bigger of a project then I had anticipated but it just felt perfect and like home.
What are the products and services that you offer out of the beauty lounge?
We offer a variety of services, for now this is what we are offering but as I am always following beauty trends online and trying to bring in the hottest beauty trends into the shop I am certain my services will keep on growing.
hair and makeup styling (events, grads, photo shoots, weddings and more) in salon and mobile
nails (polish and extensions)
hair removal including waxing / sugaring / threading
facials using salon exclusive line: Organics Eminence Skincare
derma planing
hydro jelly mask
hair wash / blow outs
massages, aromatherapist
hair cutting, including a stylist specializing in men's barbering & fading
lash extensions
lash lifts / tints
brow henna
permanent makeup: brows, eyes & lips
teeth whitening and more
We also have a retail section carrying Eminence Organics Skincafe, Eye Envy products, Moroccan Oil haircare and much more.
If some of our readers want to apply for a job, what is the best way to do so?
We are always seeking talents, anyone interest in working with us we kindly ask them they email us their cover letter and resume to: info@urbanglobeauty.com
Is there anything else you might want our readers to know about you or the business?
This shop was built by a solo female entrepreneur and is my first business and I've put in a lot of sweat into this shop and have physically help built this shop (during the building phase I was up until the ceiling hanging things of down on the ground sanding and painting, so this shop to me is more then just a business, it's my dream. Every detail in this shop has been carefully thought out thanks to my designing team. I wanted to create a fun space and not throw together a couple chairs and table and open a "typical salon". It just worked out perfect that the theme of the Shipyards was an industrial theme which tied in perfectly with UrbanGlo. Because my favourite colours were black and pink so the shop ought to be in those colour scheme. Which doesn't make it easy to source our furniture or decor. So all the furniture you see in the shop was designed by myself and custom designed, and it would not be possible to go out and purchase the furniture in the specific colours and dimensions that fits the space. Even the pink damask was I have behind me pedicure chair is there it tie in to the queen chairs to make it fit the space, but because it was not possible to purchase wallpaper in those colours so I had to bring in a local designer to hand paint that wall by stencil. Along the way I was blessed to have met great and experienced people that really helped me with the process. Soon enough, pending city rezoning we will be able to offer alcoholic beverages with services, wines and champagnes. Due to the layout and size of our space we are also able to host private beauty parties for birthdays, staggetes, baby showers or literally anything including educational workshops & classes. And in response to the pandemic we have been able to adjust the layout space of the shop to properly allow for social distancing. Because the health and safety of our customers are most importance to us, we will have policies and procedures that will protect our clients and our staff. We will have technology to scan for temperature as well as sneeze guards Installed with enhanced cleaning procedure.
Located at the new Shipyards development #228 – 125 Victory Ship Way.
Connect with UrbanGlo Beauty Lounge on Instagram, Facebook or Yelp.
Customer service is info@urbanglobeauty.com or (604) 971-5888