When it comes to health, wellness and fitness Vancouver's North Shore is among the top of class across the Lower Mainland in terms of active families and things to do and see in the community. With world class hiking spots and many places to go running and biking. However, for those of you who are new to exercise or just want to try something new you may want to give Pilates a try. It's a combination of mindful movements done in a way that is low intensity and accessible for everyone. Think of it like Yoga mixed with resistance training and range of motion benefits.
In this article we get to chat with the team at Moving Spirit Pilates to get to know the owner and operator Susannah Steers better for the community. She has been operating her business for years and has a great rating in Google reviews as well as a central location somewhat near Lions Gate Bridge so you can visit her studio from downtown Vancouver, West Vancouver and of course if you live anywhere in North Vancouver. Checkout what we discussed below and visit her website at the bottom of the article if you're interested in trying Pilates.
How did you get started with Moving Spirit Pilates and what do you like about operating in North Vancouver?
I started running my business out of my basement after my son was born. In 2002, I moved out to a gorgeous renovated space in my garage. Then, in 2015 we moved to our studio space in the Harbourside area. We have a beautiful view of the mountains, and a short walk to the beach. I love that people can get outside to be active in a million different ways in North Vancouver, and I love the community feel.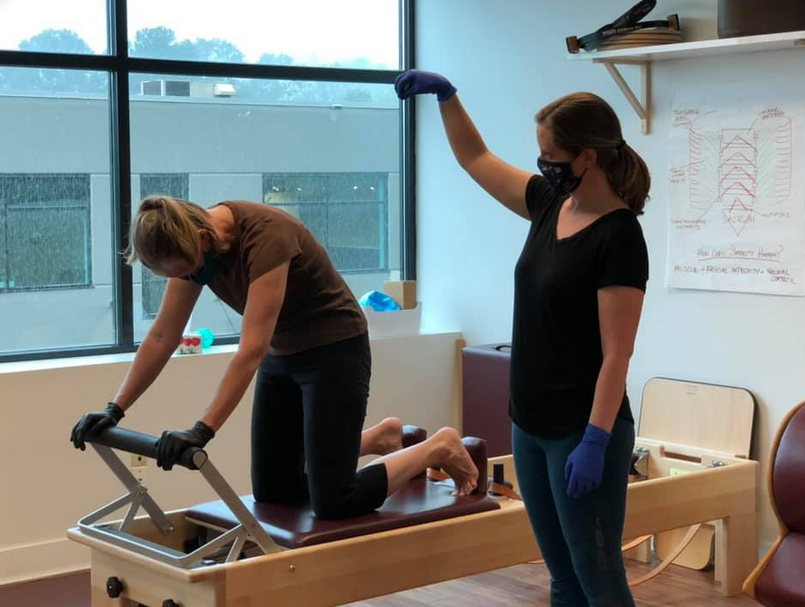 What are the Pilates experiences that you offer to customers?
We are a specialized Integrated Movement and Pilates studio, dedicated to helping people move better and feel better doing it. We offer private and small group instruction in Pilates and Integrated Movement. We support people in reaching their movement goals in a way that respects the body's structure, the nervous system, and integrates the whole self – opening pathways to new possibilities. Our classes are like personal training in a small group setting!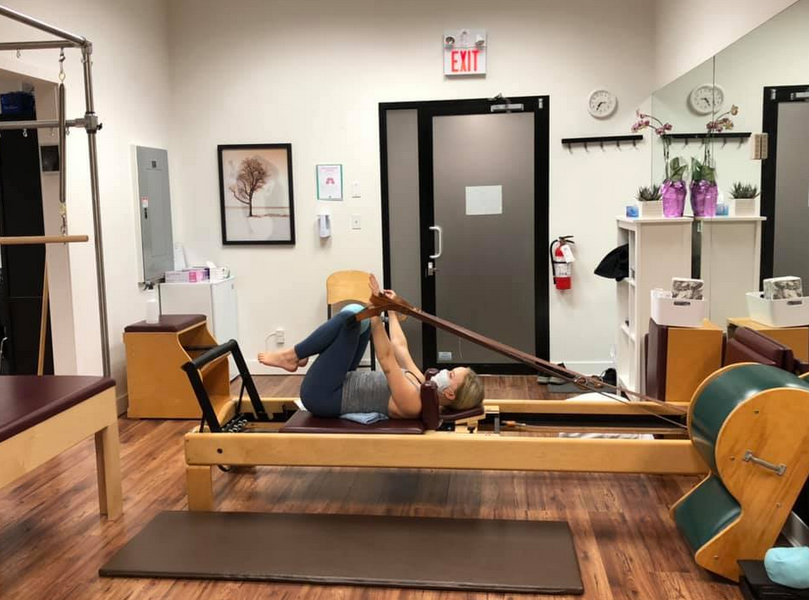 What makes your Pilates business different then similar businesses in your industry?
We specialize in creating personalized programs that reflect each client's needs and goals. We start with an introductory private training package (consisting of five 55-min sessions at a special intro package rate) where we assess posture and movement, including a digital posture screen, develop a customized starter program, and then do a 15 minute success planning call to chart the course of each client's best path toward their goals. From there, clients can move into a small group reformer class membership, choosing to work out 1x/2x/3x per week. Armed with their own personalized program, they join a maximum of 3 other participants in class. One of our expert instructors moves between participants during class; cuing, coaching form, suggesting progressions and/or regressions as necessary. Our motto is: You Matter. How You Move Matters. In our studio, no one gets lost in the crowd.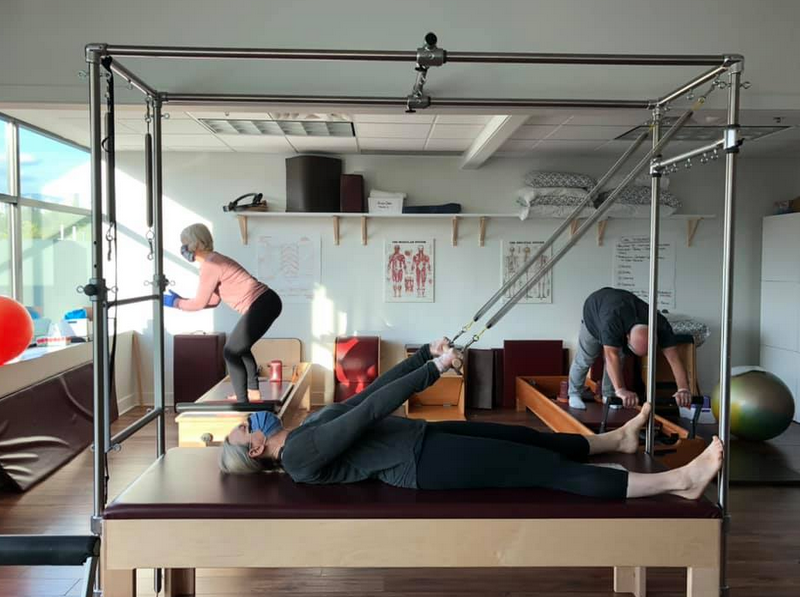 Outside of operating your business what do you get up to for activities in your personal time?
I love to kayak and stand up paddle board, as well as going hiking and swimming in the summer time and skiing in the winter. And of course dancing, I am always dancing. I try so stay active as much as I can and my clients definitely keep me steady with exercise.
Lastly, is there anything else you might want our readers to know about you or your business?
We're not for everyone. If you're looking for a social fitness experience, or just a hard, fast burn – we're probably not the best choice for you. But if you're looking for a way to optimize your movement for ease and efficiency while gaining stamina, strength and mobility – come see us. We'll help you improve your athleticism, prevent injuries and gain a resilient strength you might not have imagined possible. We look forward to meeting you.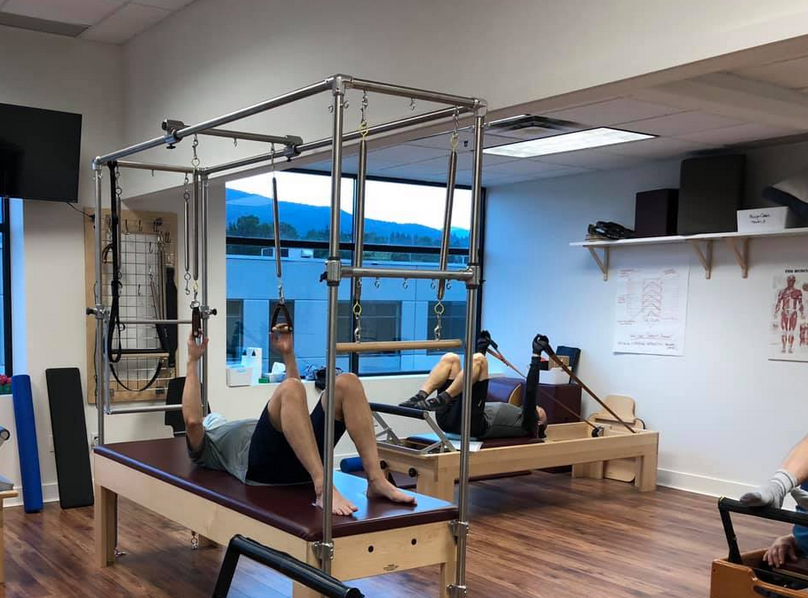 For more information you can visit their website and connect with them using social media apps Instagram, Facebook, Twitter and YouTube.
Studio location is #205 – 38 Fell Avenue in North Vancouver
Customer service is info@movingspirit.ca and 778-340-0072