Art is one of the most important parts of culture and society and we need to nurture it and support local artists in any ways that we can. Buying their art, referring them to businesses or people who want art and encouraging the kids and youth to take part in creating it. Art is an extension of humanity wherein we tell multi-lateral stories and share perspectives about life through the creation and display of various types of artwork. Vancouver's North Shore is one of the most talented places in the world for artists and art exhibitions and we are blessed in that way.
In this feature we get to checkout the works of visual artist Sandrine Pelissier who has been doing art for many years, as well as hosting art workshops and learning opportunities, and is deeply engaged here in North Vancouver and West Vancouver with other artists and local organizations. You can learn more about her below and get in touch with her at the bottom of the article to ask questions or purchase some of her artwork. She welcomes visits to her studio you just have to book a viewing in advance.
How did you get started with your art business and what do you like about operating in North Vancouver?
I started working as an independent artist about 20 years ago and what I do really evolved other the years. I am currently more interested in patterns, landscapes and the figure. What I like about North Vancouver is the community, the fact that we are a Seabus trip away from Vancouver but still very close to the mountains and forest and the access to galleries: in Lower Lonsdale we have the Cityscape Art Gallery and Polygon Art Gallery, soon the Museum and Archives, all in a few blocks radius.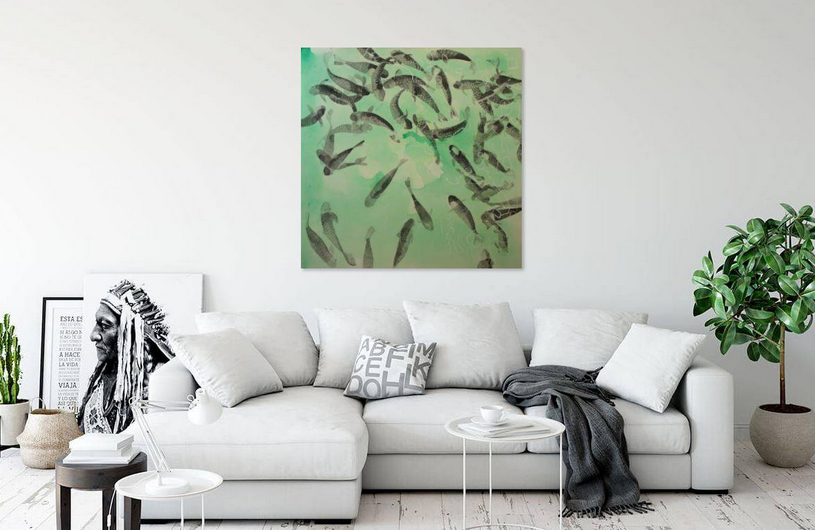 What are the products and services that you offer to customers?
I am selling original art, big landscape paintings and like to work on commissions to fit a specific space. I also sell a lot of original limited editions prints, original drawings, etc… Another part of my practice focuses on social media and is accessible for free and you can connect with me below. If you would like to host an art workshop or learn about art we can also do that together.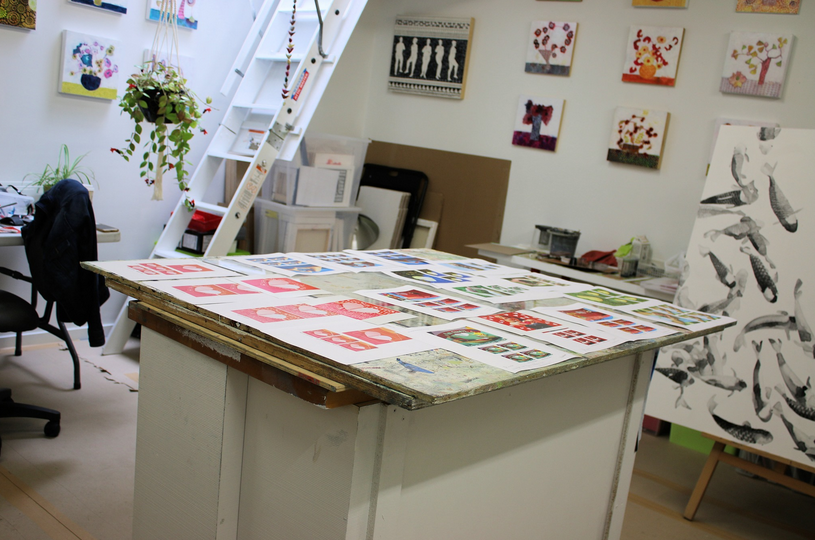 Before operating your artistic business what were you doing for work or a career?
In a previous life, I was a biology teacher for a while and then also worked in a medical laboratory in Paris. I stopped working when I immigrated to Canada about 20 years ago to take care of my 3 children and then went on to work as an artist as that is my true passion in life.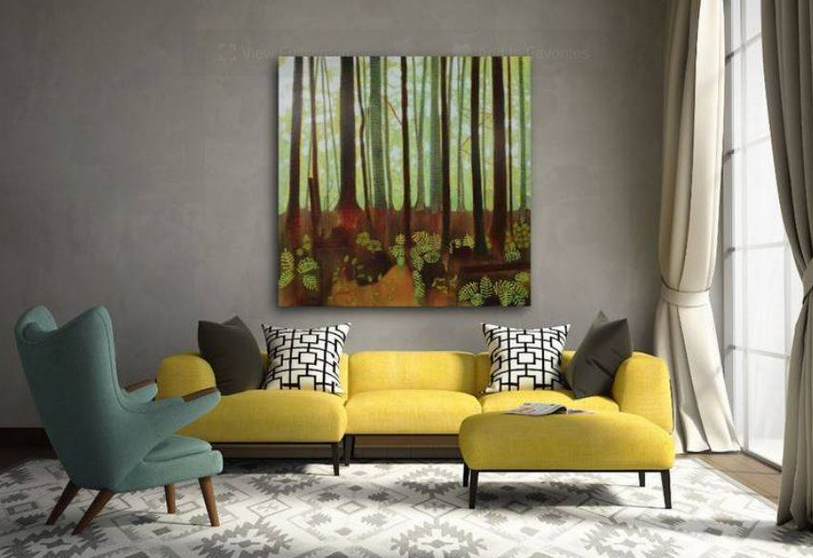 Outside of operating your business what do you get up to for activities in your personal time?
I am getting a lot into yoga these days, especially with the confinement, it really helps staying active and in a good state of mind. I also love to commute by bike to my studio and the occasional hike in the forest where I can draw inspiration about creating unique artworks.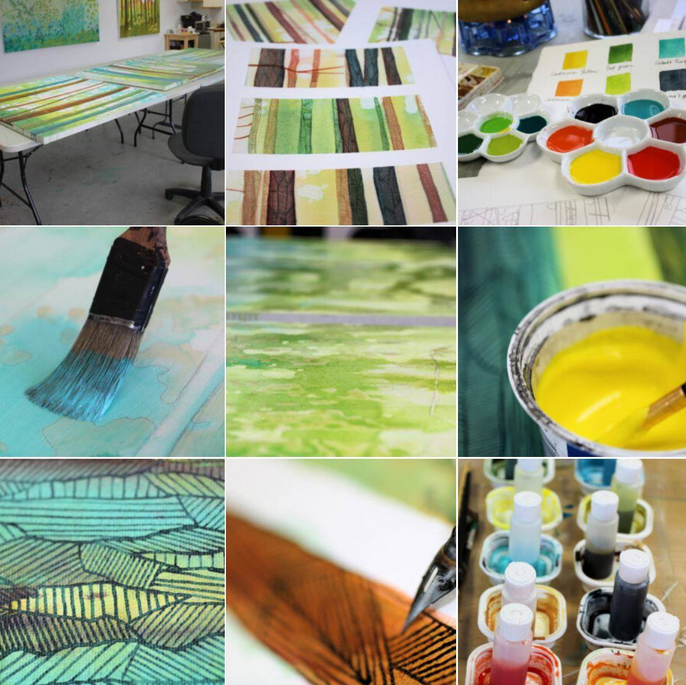 Lastly, is there anything else you might want our readers to know about you or your business?
I would just say that I understand that buying original art can feel intimidating. It is, even for me, when I buy someone else's art, there is always that fear that I don't know enough to make an informed choice. But then sometimes a specific piece of art speaks to you immediately and you know it's the right choice, and those pieces I collected over the years bring me a lot of joy in my home, I never regretted buying them.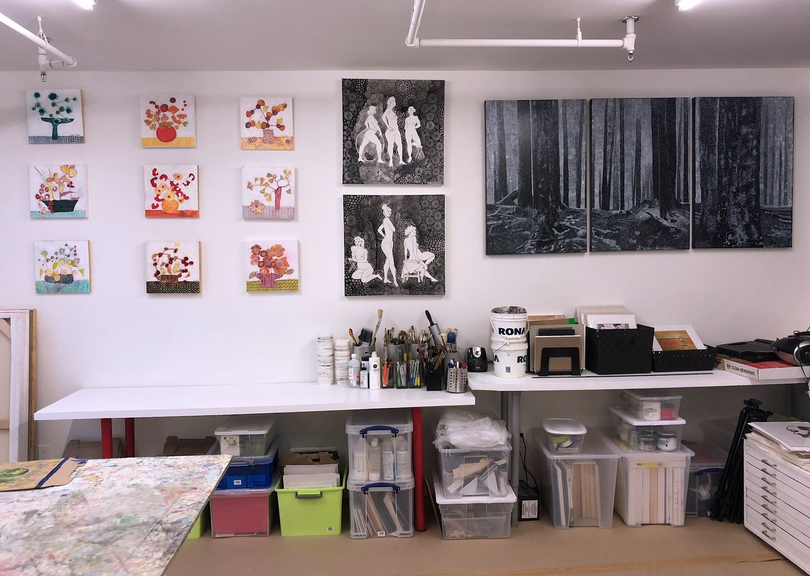 For more info and to check out her artwork you can visit her website and connect with on social media apps Instagram and Facebook.
Studio location is 1178 Welch Street in North Vancouver
Customer service is sandrinepelissier@gmail.com and 604.781.4606