Vancouver's North Shore is not only one of the most beautiful places on earth, given the mountains, trees and ocean at the base of the community, it has a bustling and diverse arts community. With talent coming from around the region and around the world, overlapping language with culture and experience. Amazing organizations like North Van Arts lead the way in terms of uplifting the community with resources and support. Not to mention the newly launched North Shore Culture Compass and the annual Art Crawl, which will be done remotely this year. There's an abundance of opportunity out there for artists from all walks of life and skill-set.
In that capacity we are excited to speak with abstract artist Donna Giraud to get to know her better for our readers and the community. She has been creating and selling art full time as a career for 15 years and has developed quite a strong loyal following of customers and supporters. Her unique approach to her work really strikes a cord with those who purchase her works and appreciate viewing them. In this magazine feature you can dive more into her career and learn about her as an artist to see if purchasing some of her artwork would be a good fit for your home or business. At the bottom of the article you can send her questions and connect with her on social media.
How did you get started with your business and what do you like about operating in North Vancouver?
Had you told me 15 years ago that I would be a professional artist selling paintings to people all over North America, I would have thought you were crazy. My journey to becoming a successful artist has been anything but traditional or straightforward. It started out as a curious trip to Michaels craft store to recreate a painting I saw hanging in a restaurant, and turned into the best decision I have ever made. My passion slowly evolved into a product that people really love and I have spent the last 15 years finding ways to become a master at what I create and finding the perfect people for each piece.  
North Vancouver is my home and I am so glad I moved back nearly 3 years ago. Operating my business in a community where I feel supported, loved and appreciated has made all the hard work worth it. There is something special about living on the North Shore and I look forward to continuing to explore all those incredible reasons and how they influence the growth of my art career.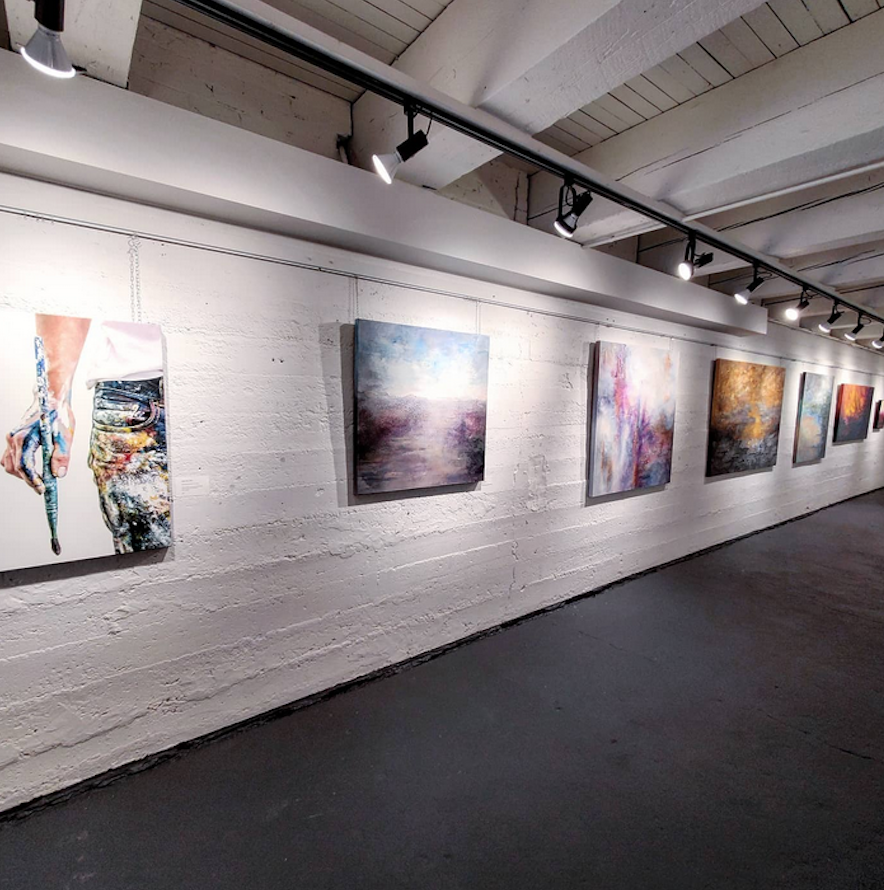 What are some of your favourite lifestyle things to do and see locally here around our community?
Rain or shine, you can regularly see me hiking in the trails of the North Shore mountains or walking the Spirit Trail down by the water. When it's date night, you can often find my husband and I enjoying our favourite cocktails and food at Seaside Provisions in the Seaside Hotel, Fishworks or Mr Sushi. On a more casual day, coffee at Andrew's on 8th is a must, followed by a home cooked meal for my favourite friends (I miss hosting dinner parties the most!!). 
I am a huge proponent of supporting local and have made it a mission to do so even more now that we have been faced with so many COVID-19 hardships. We are only as strong as the community we surround ourselves with and I am so proud that I get to call the Lonsdale Avenue area my home.
How did your journey with art first get started and what inspires you day to day?
Art sort of just found me. I was a nurse for 15 years but somewhere in that time, I discovered I had the ability to put my soul onto canvas and people really took notice. I recognized I could heal in a different way and that is when I decided to retire from nursing and commit to a lifetime of creating. Running a business is no small feat and it has taken a lot of hard work to build my brand and following. The fact that I get to transform physical spaces and make people feel something through the stories I tell through my art is what keeps me motivated and inspired every day. It is an honour when someone invests their heart and money into a piece of art and I couldn't be more happy with the journey my career has taken me.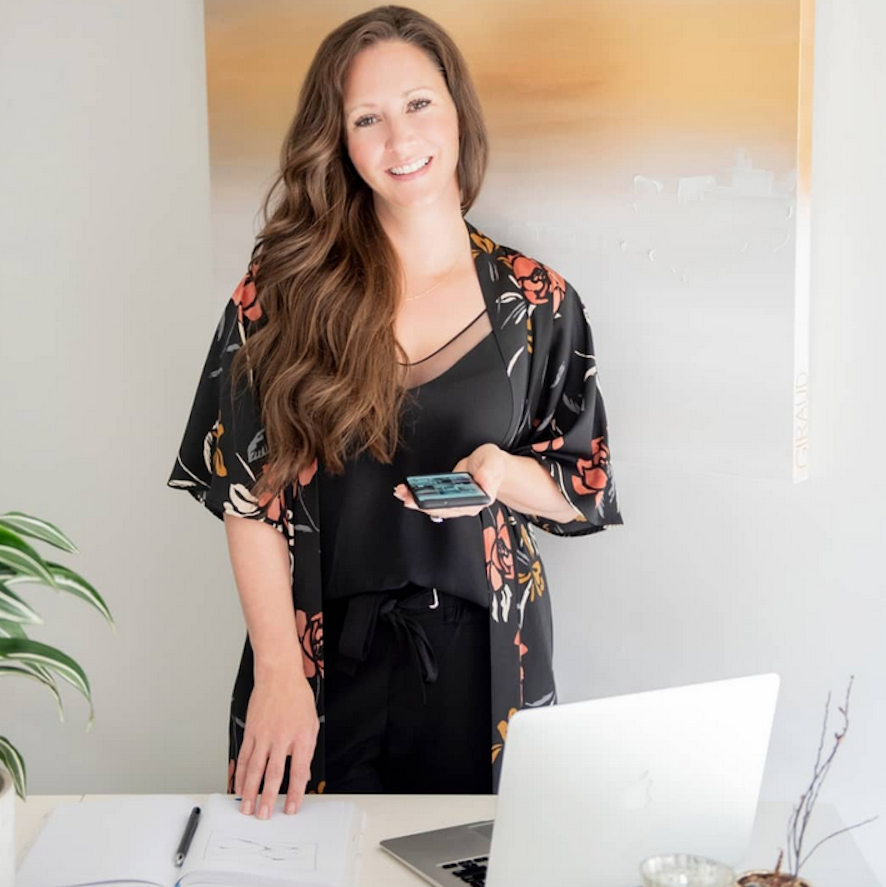 What kinds of artwork do you prefer to create and where can people see your work in the community?
I like to describe my artwork as large scale, textural, abstract paintings that have a West Coast and nature inspired influence. I am known for my unique use of texture and pride myself on creating work that is both beautiful and impactful, strong and subtle, bold yet calming at the same time. In our current state of affairs with COVID-19, my work is most accessible through my website below. There you can see my latest work and exhibitions, blog posts and feature articles as well as browse through my online shop where I sell home decor and apparel items as well as original artwork. 
As of last week, I have announced the dates for my latest art show titled, The Show Must Go On (The Road), where 8 lucky households can book a private viewing of my latest body of work as I bring the art to them so they can see the show from the comfort of their own home. If you are interested in being one of those lucky households, please do visit my website at the bottom of this magazine feature.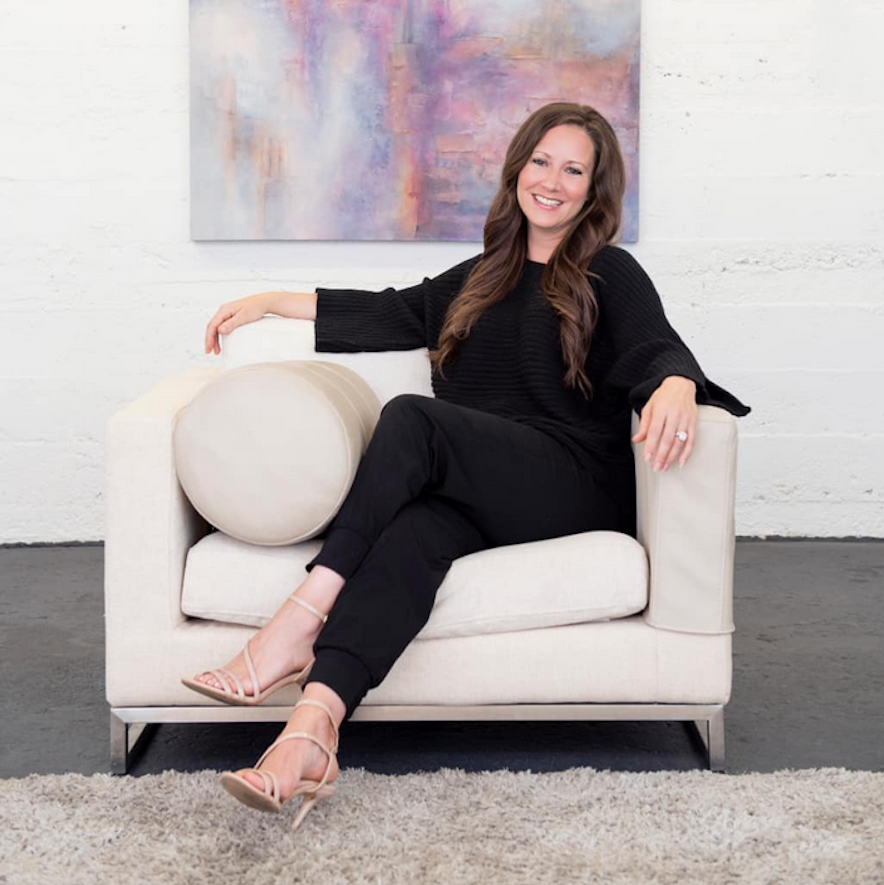 If some of our readers want to purchase art or get custom pieces commissioned, what would that process look like?
I pride myself on making art buying an enjoyable and unforgettable experience. I understand that investing in a piece of art is big decision and I want to make this process as simple and exciting as possible. Purchasing my art can be done in a variety of ways. Most directly, you can buy right from my online store on my website below. I also offer in home showings of my art so you can see what they look like immediately in your space or if you just don't see a piece that you love in my online gallery, I am also open to creating a custom commissioned piece just for you! All you have to do is email me to start the consultation process where we discuss the size, colours, timeline and your preferred price point.  
Outside of operating your business what do you get up too for fun in your personal time?
I think a work/life balance is essential to running a successful business. Pre-pandemic, my husband and I were avid travellers and would go on adventures multiple times a year. We have climbed Mount Kilimanjaro in Tanzania, camped across New Zealand, driven the ring road in Iceland and walked on the Great Wall of China to name a few of our favourites. Travelling has a huge impact on my artistic expression as I often get inspired by exotic sunsets, mountain ranges and new cultures. We currently have plans to climb to Mount Everest basecamp in Nepal and Mount Fuji in Japan as soon as travel safely opens back up. In the meantime, I will continue to explore my newfound, quarantine-induced passion for creating custom cocktails. If this whole art thing doesn't work out, I may have found my next career path in Vancouver.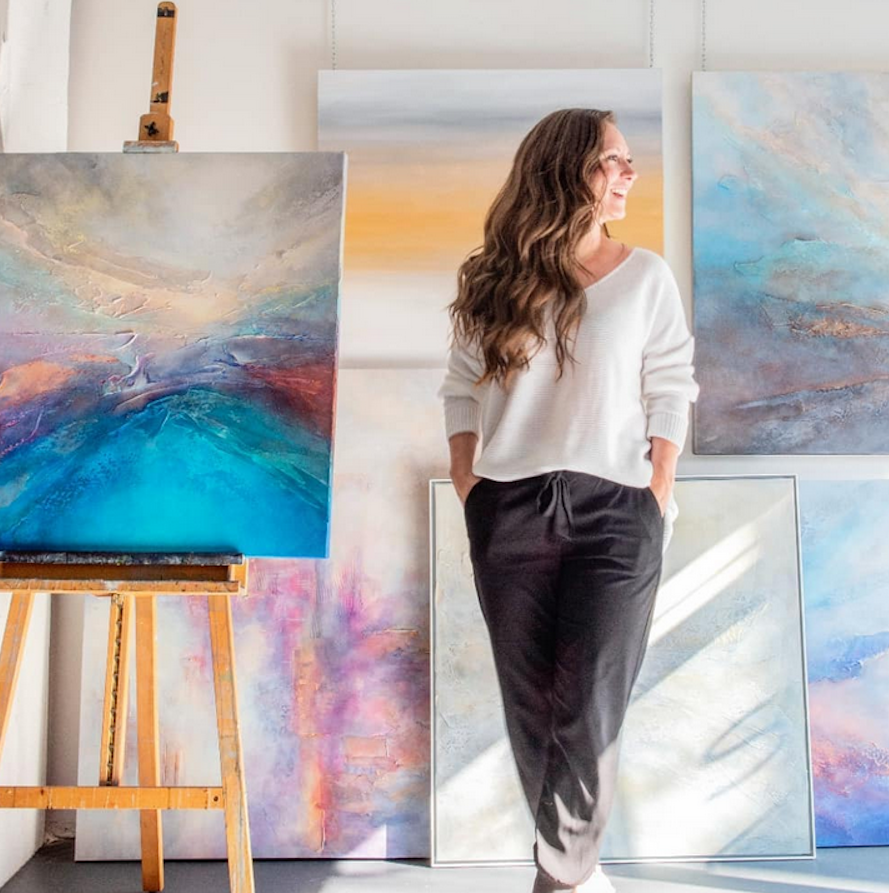 Lastly, is there anything else you would like the community to know about you or your business?
I want as many people as possible to know that bringing art into your life is a wonderful experience that should not be overlooked. Art has the power to heal and transform and you should not be intimidated to commit to finding that perfect piece of art. Art does not have to be expensive and all that matters is that you love it. If one of those pieces happens to be mine, I would be happy and honoured to help you through the process. 
For more info, to ask questions and get a quote, please visit her website
You can connect with her using Instagram, Facebook and Youtube apps
Customer service is info@donnagiraud.com or 778-772-7275
Gallery location is 1063 Hamilton Street in downtown Vancouver