Vancouver's North Shore is not only one of the most fun and engaging communities anywhere, it has incredible craft beer, liquor and cider culture. Anchored by the wonderful establishments on Esplanade in the Lower Lonsdale Shipyards District. And working hard to tell the stories associated with these companies is our beer blogger Robyn, who works a full time job in the beer industry, while finding time to blog with us and generally uplift the entire West Coast brewery scene. She has been a great asset to our organization and we are grateful to have her writing with us. If you haven't followed her on Instagram you should do so @TheBeerBitch and send her an email (robyn@lonsdaleave.ca) directly if you want any features with us associated with local breweries. Checkout her monthly round up below.
Deep Cove Brewers & Distillers: "Ginger Snap" Brown Ale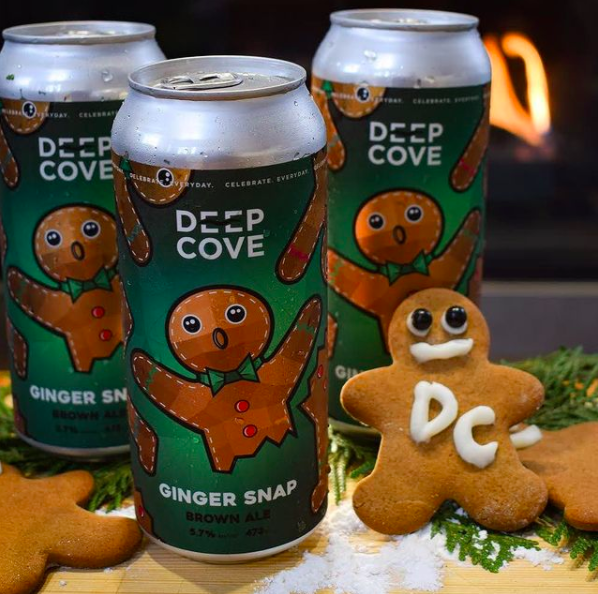 Adding this festive, gingerbread-inspired beer to the top 3 was any easy choice. This brown ale is liquid holiday cheer: brewed with fresh ginger, molasses, cinnamon gloves, festive seasonings, ginger snap cookies, spicy ginger, balanced malts, and oats. This beer has a smooth and creamy texture, perfect for an after dinner treat or a Christmas baking night! It also pairs perfectly with Deep Cove's cozy tasting room – there is nothing like that space on a rainy (or hopefully snowy) day to make you feel warm inside. This beer is available on tap and in (adorable) cans at Deep Cove Craft.
Bridge Brewing Company: "The Grinch" Winter Seasonal Ale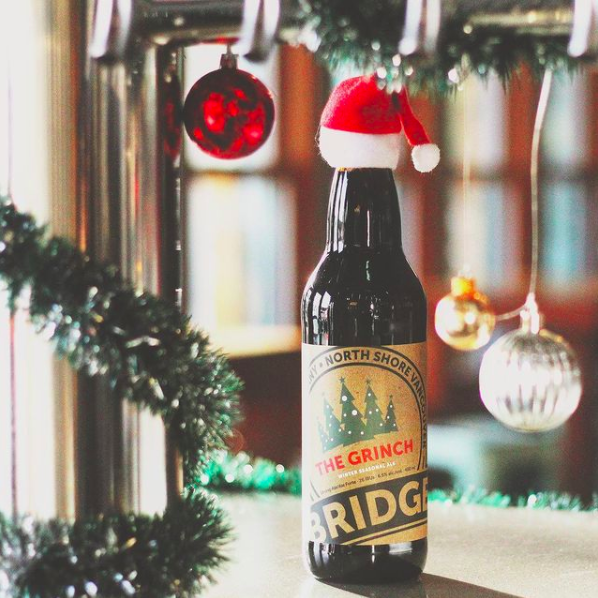 "The Grinch" is an annual release we can always count on from Bridge Brewing, and it never gets old. This winter ale has notes of caramel, plum pudding, and Christmas spices. The New Zealand hops give this beer a slight hint of pine, making it a great choice to drink by the tree. This rich brew pours a dark brown with a hint of red, and is sure to keep you warm on a winter night. I definitely look forward to this release every winter. With so many beers constantly being released, it says a lot about the quality to find a beer you want to repurchase year after year. This limited release is available in 650mL bottles at the Bridge tasting room, Lonsdale Bridge Deck, and select liquor stores all Holiday season.
Streetcar Brewing x Sundown Beer: "Coffee Crispy Boi" Coffee Blonde Ale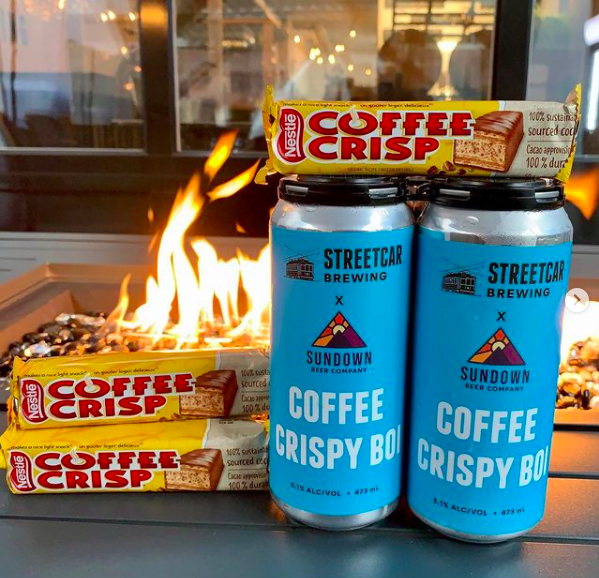 Though this beer isn't necessarily Christmas themed, it is a delicious winter beer that would make a great addition to any holiday beverage enthusiast's fridge this December. Light yet decadent, this beer truly tastes like a liquid coffee crisp. Coffee Blondes are not a style we see very frequently on the North Shore, so this is an exciting release for coffee lovers who aren't necessarily a fan of stouts or other darker style beers. I recently enjoyed this brew on the Streetcar patio by the fire, and it was the perfect atmosphere to enjoy this sweet treat of a beer. This is a limited release that definitely won't last long. Grab it while you can in 4-packs or on tap at Streetcar Brewing.
If you're looking for even more new North Shore beers, check out these other new releases this month:
House of Funk Brewing: "Nella" Gose with Sage & Lemon (3.9%)
House of Funk Brewing: "Funk Juice V18" Smoothie Sour with Blackberry & Raspberry (5%)
Deep Cove Craft: Organic Blonde Ale with Ethical Bean Coffee (5%)
Bridge Brewing: "All Out Stout" rerelease (5%)