Video marketing. An often misunderstood concept in terms of how to do it and how much it should cost. Nowadays with the right team on your side who have the experience and vision to get the job done, you do not have to pay a small fortune or feel anxious when getting into some videos for your local business. YouTube is the second largest search engine on earth, not to mention that most consumers prefer to watch a short video about a business versus reading text content on a website. Saving time of course.
To take advantage of the reach of YouTube, Vimeo, IGTV, Facebook video and others you don't have to be a large global brand, even small mom and pop style businesses here in the Lonsdale corridor can access this kind of content marketing. Your welcome.
Enter our friends at South Chair Media, which is located in Lower Lonsdale adjacent to the brewery district and shipyards development. We had a chance to sit down with Gordie Rogers who is the Creative Director and cofounder of the video production company to get to know what makes them tick and how they help local businesses navigate the video realm of internet marketing.
How did you get started with video production and the creation of South Chair Media?
Geoff and I started South Chair Media in 2017. We both grew up in Ontario, friends since we were 10 years old. We met through skiing and often talked when we were teens about what we'd like to do when we were older. We both had an affinity for video, photo and digital media and developed some of our earliest ideas sitting together on a chairlift at a ski hill we trained at when we were competing in freestyle mogul skiing. That chairlift, the aptly named "South Chair" was where we first laid down the roots for our company.
Fast forwarding we both went to film school, Geoff in North Vancouver at Capilano University, myself in Toronto at York University, and I moved out west in 2016. We started South Chair Media soon after and have been working with businesses across a wide range of industries helping to tell their story through video ever since.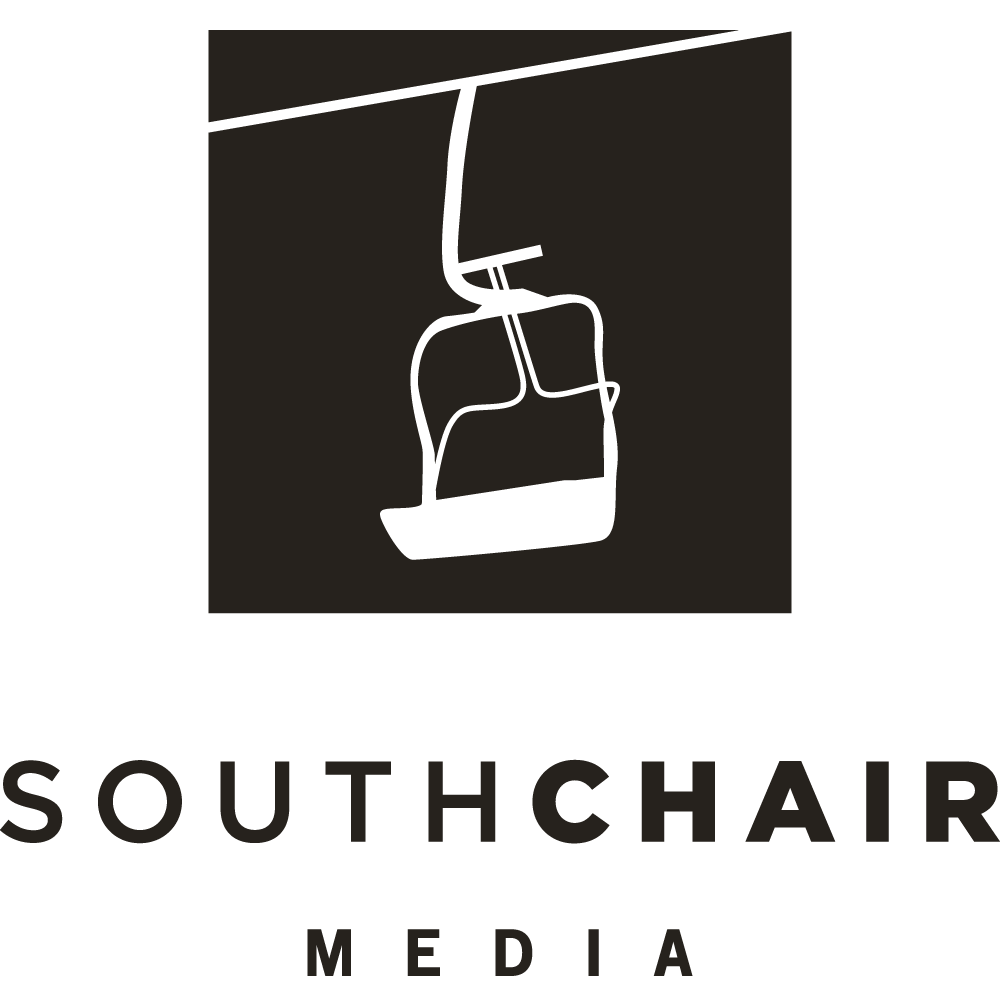 Why did you pick North Vancouver as the home base for your team and office?
Its location and lifestyle were huge draws for both of us. The proximity to the mountains means access to our favourite sports and activities. Many of our favourite brands and groups to work with are also located in North Vancouver making it a great location for us to base our business as well. We have our offices on the 200 block on Esplanade East, meaning we're very central in Lower Lonsdale and close to many of our clients and friends.
What kinds of video content do you like to produce the most?
We enjoy making content with companies that have a story to tell. Most businesses have a unique story that the perspective of video can capture better than any other marketing method. We love using our background of documentary filmmaking to show these stories in a way that helps the business connect with their core audience and grow as a brand.
Why would local businesses in North Vancouver benefit from a custom video media strategy?
Local businesses benefit the most from using video to market in a way that's appropriate and effective for their particular industry. For example, a 2-3 minute home page video on your website can help deliver huge boosts in SEO but may not be as applicable in your market as a series of 4 short client testimonial videos for a targeted social launch. What works for a high end real estate brokerage won't necessarily apply to a specialty clothing store.
Our approach uses analytics and experience to help any size business understand where they could benefit from using video. We analyze competitors, trends in their industry, and consider different forms of video content to discover what will best tell their companies story and engage their audience. Take a look at how trends of video marketing have changed.
In terms of pricing, what can you offer for small, medium, and large sized businesses?
We offer flexible pricing and scalable options for all sizes of businesses. Our work has taken us from local breweries to throughout North America. We've set up South Chair Media to be able to accommodate both a small businesses' need for short, quick turnaround video content or a large businesses' need for a 6 month long brand video development. Our productions have ranged from $500 to $50,000 and everywhere in between; a core value of ours has been to be able to provide the content a company needs to stay relevant in today's marketing world at a price that will deliver the best return on their investment.
What does the process look like when a client wants to start working with you on video production?
We like to start with simple exploration into the company and their story. We start with no-charge meetings or phone calls to examine if our services are a good fit for their brand. We listen to their ideas and story and develop free estimates and concept briefs to explain how the cost works, what to expect from us, how long the timeline will be and what they can expect for results. We like to be open and in close communication with our clients; you'll know exactly what to expect from us at every step of the way.
In your off time outside of managing and growing South Chair Media, what do you do for activities?
We both are avid outdoor sports enthusiasts. We spend all of our free time skiing, hiking, mountain biking, trail running, climbing and enjoying the outdoors. We love working with outdoor-focused companies, whether they work in sport or just want to align their brand with the beauty that our location has to offer. We both live in Lower Lonsdale and are huge on the neighbourhood; it's been a great place for us to live, network, and start our business.
Is there anything else that you might want our readers to know about you or the business?
Just that we're always interested in sitting down and talking with companies, filmmakers and creatives to hear about their story. We're always on the lookout for where our next creative adventure will arise.
For more information about the value of custom video marketing for your local business you can download this PDF, visit their website or connect with them on social media using Instagram and Facebook.
Office is located at 234a Esplanade Ave in Lower Lonsdale.