When you start a new business and set out on the path of entrepreneurship, you learn very fast that you can't do everything yourself and you need to hire a team to get the job done and scale your business. Hiring the right people is not as easy as it seems and can take a lot of planning to get it right. If you have a business that has a lot of turnover it lends itself to a low moral as well, plus as the owner or manager of the business you can get disheartened. That's why it's so important to understand who you want to hire and why and how you want them to fit into your workflow. Your human resources are the most important function of your business.
In this article we get to learn about the services at PARKER HR and speak with Gifty Parker to get familiar with them as a business and member of the community here in the Lonsdale Avenue corridor of North Vancouver. If you want to hire the best people or create workflow systems that maximize your company retention, we suggest you contact them for a consult and consider working together to grow your team. Their office is located in the coworking space called The Profile.
How did you get started with your business and what do you like about operating in North Vancouver?
In a search to expand my own expertise and interest in Human Resources and Education, the idea for the development of a hub came to me in 2014, whilst working in the United Arab Emirates. PARKER HR is a Canadian privately owned company that provides human resources solutions as a service. Founded in 2015 by me, we are based in North Vancouver, BC. The creation of this service company started upon my return to Canada in 2015, to ensure that professionals around the British Columbia region and beyond can collaborate and share ideas with small to medium businesses, and other experts/professionals. I truly saw a lack of tailor made HR solutions that aligned with the budgets of small businesses in this region. Given the cost of living and running a business in British Columbia, PARKER HR Solutions extends a helping hand to medium and small business owners in the region with Learning and Development, Talent Acquisition, and Performance Management solutions at a reasonable and affordable cost. We are new to North Vancouver, and we are loving our close proximity to parks, trails, natural areas and the stunning North Shore mountains view from our Lonsdale Avenue vicinity. We also appreciate the countless recreational opportunities and cafes our new location gives our team and business partners.
What are the human resources services that you offer to customers?
PARKER HR's services include Learning and Development, Talent Acquisition, and Performance Management solutions to diverse clients. As a company, we ensure well tailored Human Resources solutions that leave lasting impressions.
What makes your business different then similar businesses in your industry?
Our success is shaped by our business ethics and our strong commitment to the creation of great companies – providing well tailored HR solutions to small businesses success makes us different from similar businesses in our industry. Our ambition to contribute to the sustainability of the environment and the communities we serve also helps us stand out from the rest.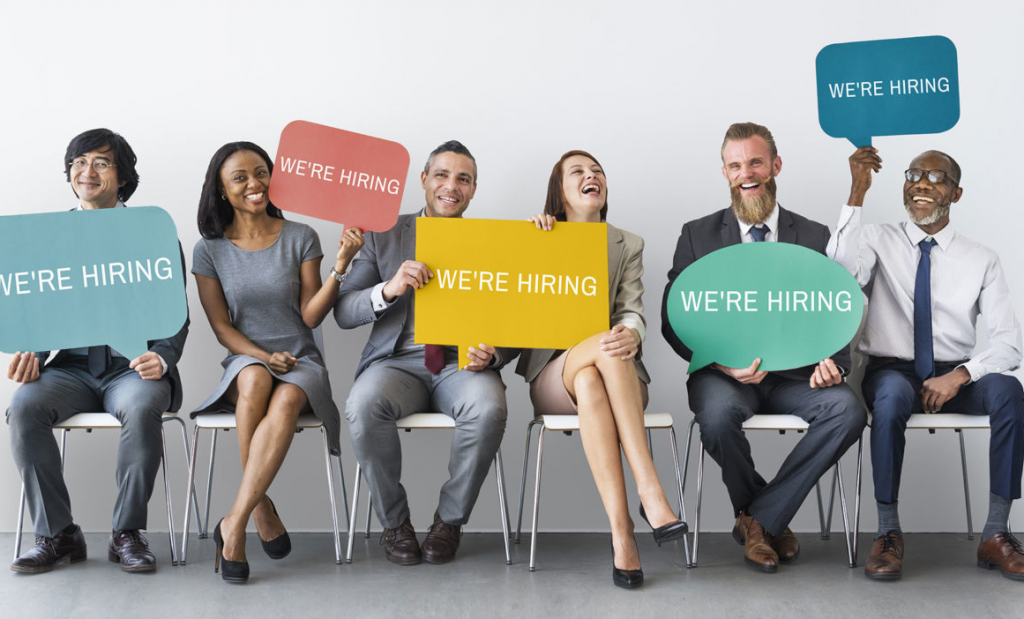 If our readers want to purchase services from you what is the best way for them to do so?
For a free consultation on Learning and Development, Talent Acquisition, and Performance Management solutions at an affordable cost, readers can reach our experienced consultants via email at info@parkerhrsolutions.com or call at 604-696-1281 for a tailored service that leaves a lasting impression.
Before operating PARKER HR what were you doing for work or a career?
As a human resources professional with more than 15 years of experience in talent acquisition, learning and development, I have worked in different industries in 5 countries with the most recent being Emirates Airline and dnata Catering. I have experienced Managers' difficulty managing human resources functions of their role, as a result, I have spent the later part of my career working to make human resources challenges faced by companies into opportunities for better and more efficient business service. Over the past five years, I have managed the running of a consulting business dedicated to supporting small-to-medium sized businesses and interns from various institutions across British Columbia. Now, I am involved and working with over 10 small businesses in BC. I pride myself with providing tailor made HR solutions.
Outside of operating your human resources business what do you get up to for activities in your personal time?
Walking my dog (Casper) and spending time with my fussy cat (Brian) are some of the daily repetitive activities during my personal time. Running and hiking in parks around North Vancouver are new outdoor activities that I started since the need for social distancing due to the coronavirus pandemic. During my walks, I enjoy the chance to listen to podcasts by academic book authors, and many inspiring everyday activities.
Lastly, is there anything else you might want our readers to know about you or PARKER HR?
At PARKER HR Solutions, clients can be rest assured that our talent acquisition solution includes all labour relations functions like developing management response to union organizing campaigns, negotiating collective bargaining agreements and rendering interpretations of labour union contract issues. Our promise is simple: To treat each of our customers with respect as we strive for exceptionally high standards with our tailored services that leave lasting impressions – We stand behind our promise. So what are you waiting for? Connect with us today…
For more information you can visit their website and connect with them using social media apps on Instagram, Facebook, Twitter and LinkedIn.
Location is office 2006 at unit 200-120 Lonsdale Avenue