Happy Thanksgiving weekend everyone, hope you have lots of fun and get to spend time with friends and family.
Now is a great time, especially considering the state of politics and health globally, to reflect on things you are thankful for. When you sit down for dinner this weekend go around the table and everyone share a few things they are grateful for, it's a beautiful way to uplift one another. Now with that said, what goes better with Turkey dinner then locally made craft beer or spirits? In this article we are going to get an update from @TheBeerBitch on all of the new beer releases coming from North Shore breweries for the month of October 2020. Check them out below and consider visiting the brewery district this weekend.
October is the most exciting time of the year for craft beer lovers. Fresh hop season is upon us, Oktoberfest beers start to pop up, and it's the unofficial start of "Stout Season". Our fantastic local breweries have been hard at work to bring the festivities to the North Shore, with a ton of awesome releases for us to try. Not to mention Halloween is coming up soon which means parties and gatherings with your close circle of friends and family.
Streetcar Brewing: "Sorry We're Late (Again)" Golden Sour (6.9%)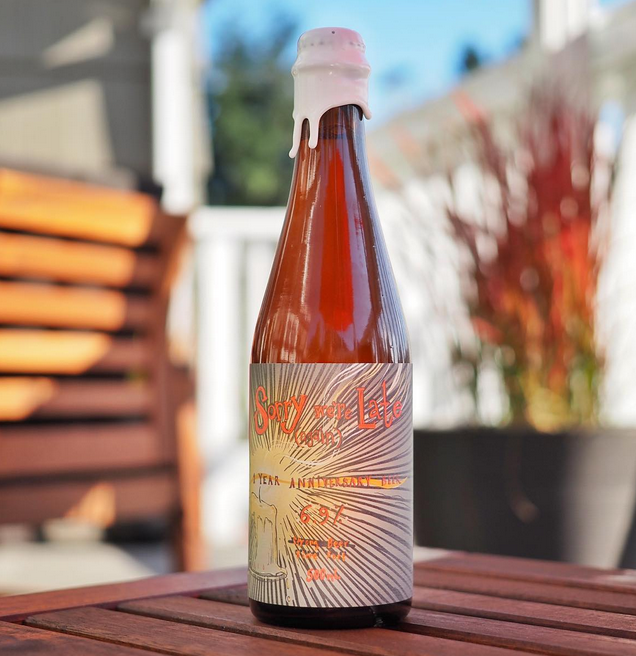 Happy 1 Year Anniversary to Streetcar Brewing! Though it's a little late, this momentous occasion calls for a special brew to celebrate. This sour has been aging and waiting for this day to arrive, being barrel aged for 15 months with four different strains of yeast and bacteria before being bottle conditioned. This is the first of Streetcar's barrel releases, and it's dropping on October 9th. Be sure to pick up a bottle and wish the lovely staff at Streetcar a Happy Anniversary!
Bridge Brewing Company: 2020 Fresh Hop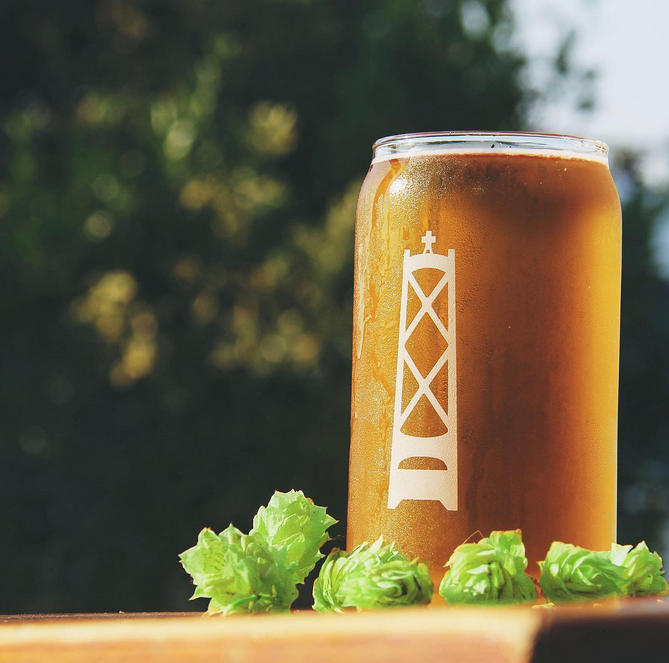 Fresh Hop season is an exciting time on the craft beer scene and Bridge has released their annual Fresh Hop brew. Fresh hops from Northwest Hop Farms in Chilliwack give this brew aroma and taste of citrus, grapefruit, and pine with the help of the addition of cascade and centennial hops. This limited release is available on draught only, so pop into the brewery or Lonsdale Bridgedeck to try it ASAP.
Bridge Brewing Company: NIGHT MOVES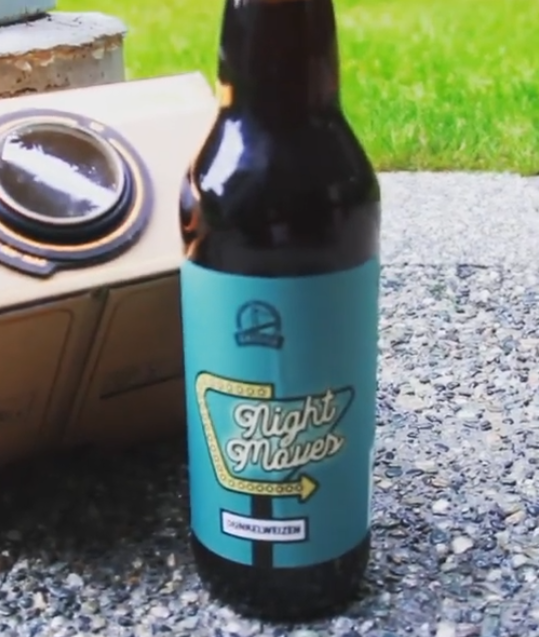 This is their new Dunkelweizen, Night Moves! The beer pairs the light summer flavours of wheat with the rich malty flavours of fall and it's available in both bombers and tall cans in the bridge tasting room as well as select liquor stores locally and across BC.
Wildeye Brewing: Oberon's Elixir Blackberry Pea Blossom Dark Sour (6%)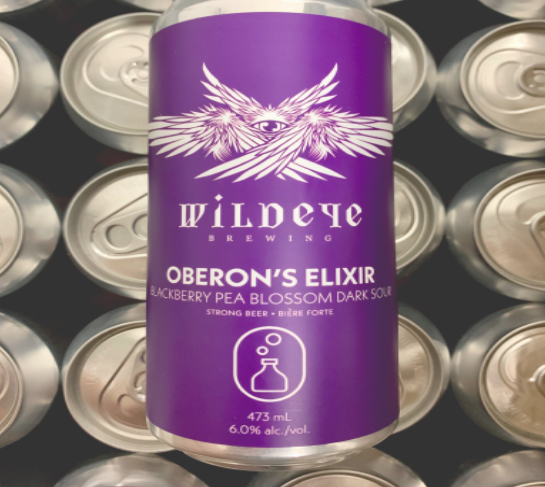 Inspired by Shakespeare's Midsummer Night's Dream, this dark sour is sure to have you falling in love. Fermented on blackberries, then steeped on the beautiful Pea Blossom Flower, this dark sour is a perfect transition from summer sours into fall.
Wildeye Brewing: Devil's Toasted Nuts Double Nut Brown Ale (6.66%)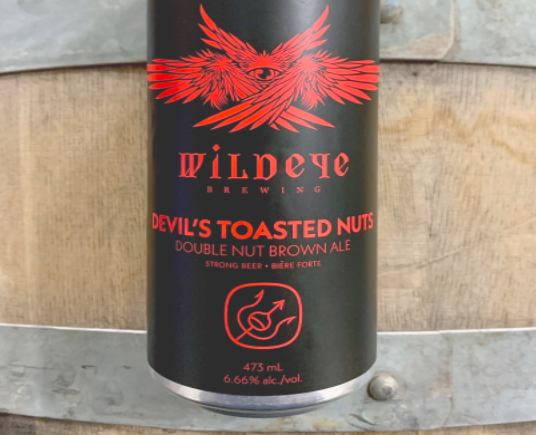 When a beer comes out with an ABV of 6.66%, naming it is easy. The Devil's Toasted Nuts Double Nut Brown Ale is aged on toasted oak, and gives off a malty, nutty taste and a smooth finish.
House of Funk Brewing: Debauchery Bourbon Barrel Aged Imperial Milk Stout (10.5%)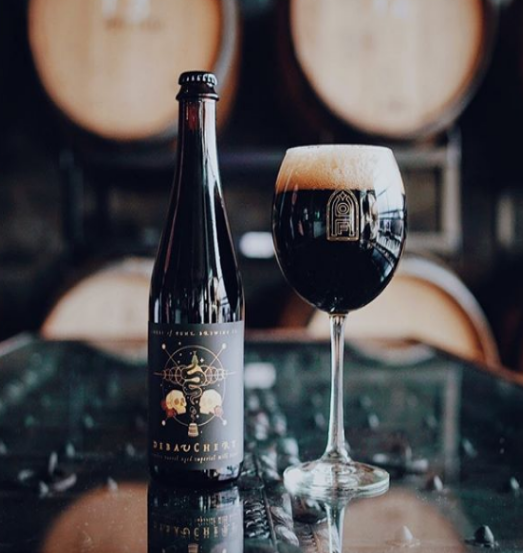 House of Funk isn't playing around when it comes to stout season. This imperial stout is back and better than ever. Aged for nine months in bourbon barrels, Debauchery is dark, rich, complex, and definitely not for the faint of heart.
Deep Cove Brewers & Distillers: Luminescent Chocolate Coconut Porter (5.8%)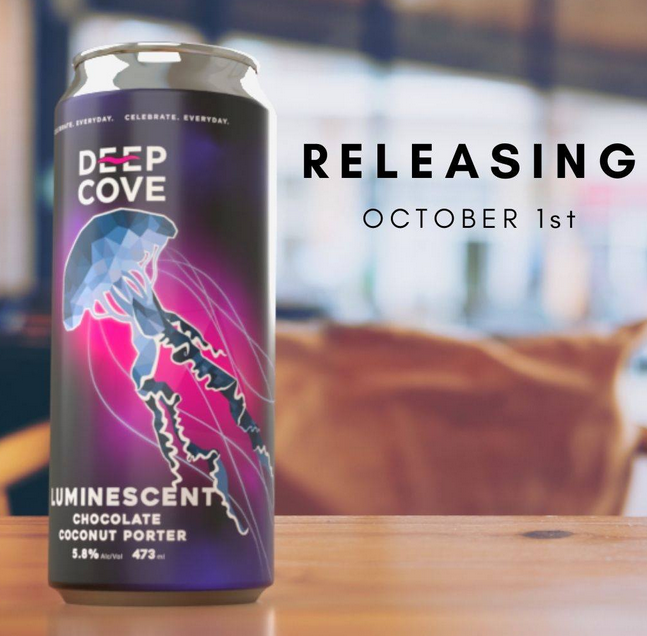 The re-release of this porter has definitely been something to look forward to. Inspired by the bioluminescent jellyfish of Deep Cove that glows in the cold water, this beer is sure to provide you with a warm glow on a cold night. This brew is warming, rich, sweet, and roasty with notes of toasted coconut and chocolate.
Beere Brewing Co: Tie Dye T-Shirt Dry Hopped Apricot Sour (5%)
If you haven't had enough of summer sours, don't fret. Beere has your back! This juicy sour is smooth, refreshing, and gives off huge apricot flavours. The fruitiness is complemented with some citra dry hops for added tropical notes. This brew is available both on tap and in cans, and Beere even released some matching tie dye t-shirts for a limited time.