There are so many talented local bakeries on the North Shore, doing everything from traditional baked goods to gluten free and vegan options. Which lends itself to a wonderful shopping experience as virtually every major roadway in the community has a bakery on it. We love our fresh baked goods. Saman Bakery has been operating in the community for nearly 20 years and you can find their products at local mom and pop grocery stores such as Persia Foods in Central Lonsdale, amongst many others. We suggest giving their products a try if you have not done so already.
They have certifications for Hazard Analysis & Critical Control Points (HACCP) as well as Good Manufacturing Practices (GMP), which ensures absolute quality and no cross contamination of ingredients. Therefore, if you have an allergy or sensitivity to anything you can trust what you are buying to be of pure quality.
In this feature we got to chat with Amin Tavangar to learn more about the business and get familiar with their offerings. You can check it out below and we suggest that you support local and ask for their products when you are doing grocery shopping. If we all do our part to buy products and services from North Shore family businesses it creates an ecosystem that helps everyone in the community.
How did you get started with your bakery and what do you like about operating in North Vancouver?
My family and I were always picky in finding delicious ethnic breads on the North Shore. We were new immigrants and each were working different jobs in other businesses and decided to come together and do something as a family for ourselves, with the mission to cater home made style baking to our customers. We love to share our family culture through the baked products that we create and are proud to call North Vancouver home.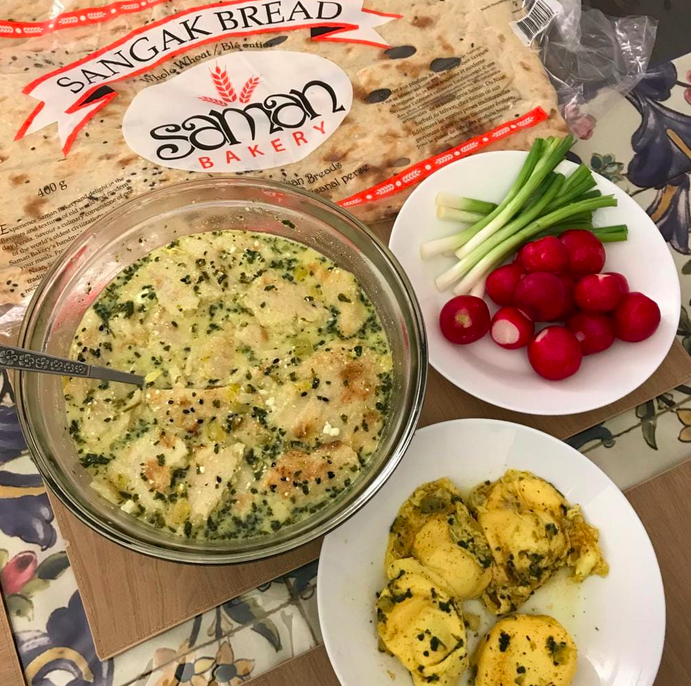 What are your most popular baked items and your inspiration in creating them?
Sangak Bread, Taftoon Bread, Barbari Bread, Garlic Barbari Bread. They are very popular in Iran and we want to share that with you.
What do you currently offer for ongoing day to day promotions?
We provide a 10% discount for people who spend over $30 with us at our bakery. If you would like wholesale quantity we can also do custom prices for your business needs.
Before operating your bakery what were you doing for work or a career?
We worked in the construction and interior design fields, our family has always been entrepreneurs, which helped us to get Saman Bakery up and running smoothly.
Outside of operating your business what do you get up to for activities in your personal time?
We like to spend time with family and go outdoors for hiking, biking and road trips while enjoying life. There is so much to do and see here on the North Shore and across British Columbia. All of this nature is very inspiring as well.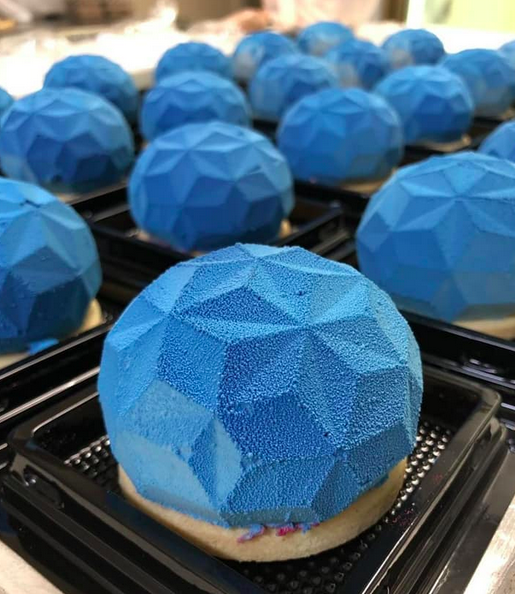 Lastly, is there anything else you might want our readers to know about you or Saman Bakery?
Our production facility has third party certifications and accreditation's for food safety and hygienic measures such as HACCP, GMP and SFC license and we manufacture and distribute unlimited varieties of products from flat-breads to crispy crackers and cookies and macaroons under our own brand or private label brands. With food attributes such as organic, non-gmo, keto friendly, grain free, gluten free, soy free, dairy free, vegan, sugar free and they get distributed across North America. If you are a local business that sells baked goods we would love to chat with you.
For more info and to order baked goods you can visit their website and connect with them using social media on Instagram and Facebook.
Saman Bakery is located at 1185 16th Street West in North Vancouver
Customer service is info@samanbakery.com or 604-990-9000