For those people who make going to the gym a priority but are also professionals in their career, when you go to and from the gym you want to have a sturdy and nice looking backpack or duffle bag for your fitness items and clothing to change into after your workout. Often times the quality of the materials and breath-ability of the bags you use is not ideal. Gym goers are hard on their bags in terms of wear and tear and they demand high quality products.
This is where our friends at Kevellstone Backpacks, Duffle and Toiletry Bags come into the picture, they make world-class high quality products for the hardcore gym athlete who also wants to look good and feel good going to and from errands. You can use these bags for only gym related functions, but they also make good corporate bags or travel companions. We first learned about this company from our friend Kai Somers who is a restaurant consultant and a regular at the gym where we workout. In this feature we get to chat with Tareq Basamh who is the owner and operator of Kevellstone, checkout what we discussed below and consider ordering a bag for yourself this holiday season.
How did you get started with your business and what do you like about operating in North Vancouver?
While travelling on a road trip over North America for a year, I realized I needed a sturdier bag with a laptop compartment to carry around everywhere I go, whether it is camping in the desert or working at a local cafe. After the yearlong trip, I visited China for a month to get my boots dirty and evaluate ethical and capable manufacturers. After getting some samples, we put them through rigorous testing for months to make sure we launched a high quality product.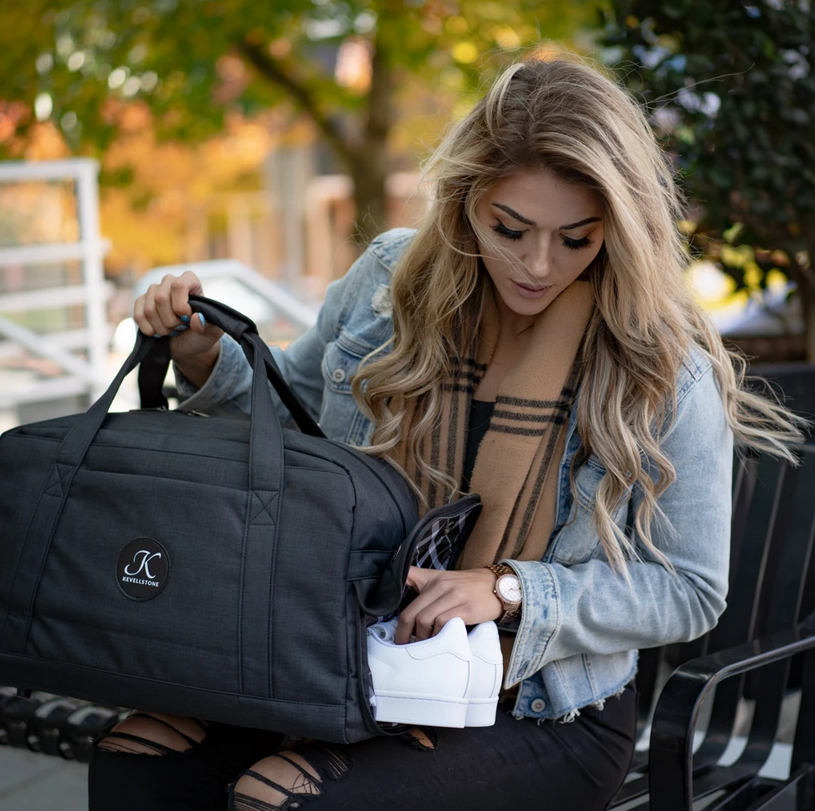 What are the high-end consumer products that you offer to your discerning clients?
We offer a selection of backpacks and duffle bags that put emphasis on style without losing functionality. Mixing the culture of gyms and fitness with the clean lines and durability of a corporate bag.
What makes your bags different then similar businesses in your industry?
We have a higher value proposition than other brands. We offer features like shoe compartments, padded laptop compartments, wet pouches, padded shoulder straps, water resistant fabrics, and high payload capacities of up to 15kg.
If our readers want to purchase products from you what is the best way for them to do so?
We are an online retailer for now, and the only way to order is through our website MyKevellstone.ca. As we got referred to your magazine by our local ambassador, Kai Somers, you can use his discount code KaiBag for 20% additional savings when you checkout on the website.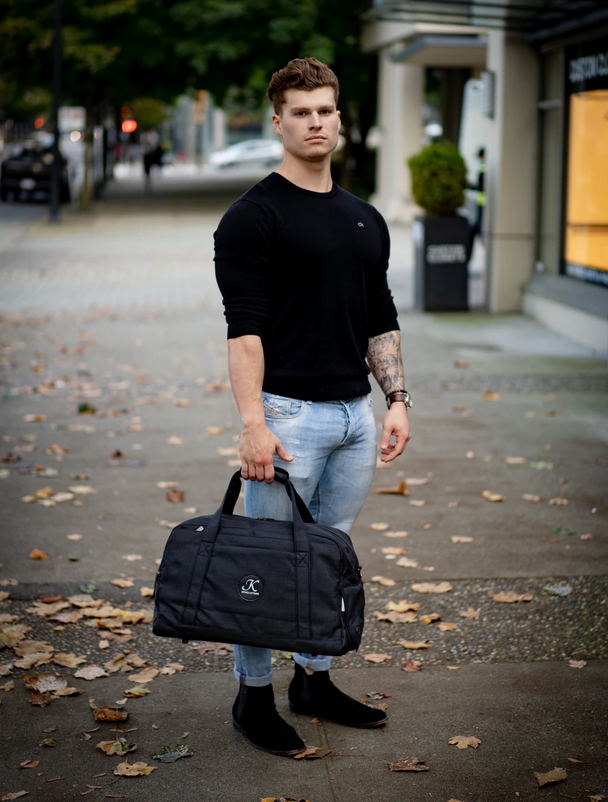 Before operating your local business what were you doing for work or a career?
I started my operations career in Toronto after graduating from York University and then I spent 5 years in Dubai working as a marketing manager at FMCG companies. This really helped to open my eyes to the needs of more versatile and user friendly bags.
Outside of operating your business what do you get up to for activities in your personal time?
I am an outdoors person. I love camping and off-roading. Pictures from my North America trip can be seen on my personal account @Tareq_Overlanding
Lastly, is there anything else you might want our readers to know about you or your business?
Your magazine readers satisfaction with our bags is guaranteed and we offer free shipping and returns, so they can try them with total confidence! We have had zero returns to date which speaks volumes about the quality of the materials and our high level of customer service.
Connect with Kevellstone on Instagram and Facebook
You can also email kevellstone@gmail.com and call 778-251-8131