This holiday season and just generally moving forward consider how to reuse and recycle clothing and apparel to minimize waste and help people in the community with much needed financial assistance and support services. It takes so much energy and water to create new clothing, but there's already enough lightly used clothing out there for you to enjoy. From top brands and trendy options to general clothing just to keep you warm and feel comfortable. When you provide your used clothing to our friends at the Good Stuff Connection Clothing Program & Thrift Store in the Lower Lonsdale Shipyards District of North Vancouver you allow the products to find new owners at the same time as supporting families who need good quality used clothing. If you have a growing family with kids and relatives, this is a great place to find what you are looking for.
In this feature we get to chat with Manisha Dadlani who is the program coordinator for Good Stuff Connection. To learn about her and the organization and ways the community can get involved and support. When we come together as a community and do the right thing, collectively we all benefit in a number of ways. We are not saying don't buy new clothing, but consider augmenting your purchases with used clothing from time to time.You never know what you can find in thrift stores, sometimes you find vintage treasures that are truly one of a kind.
How did you get started with the organization and what do you like about operating in North Vancouver?
We are a non-profit agency "North Shore Crisis Services Society" and have been on the North Shore for over 30 years. We have a safe house for women and children called Sage House, outreach workers, 2nd stage housing, a clothing program, and counselling services for children.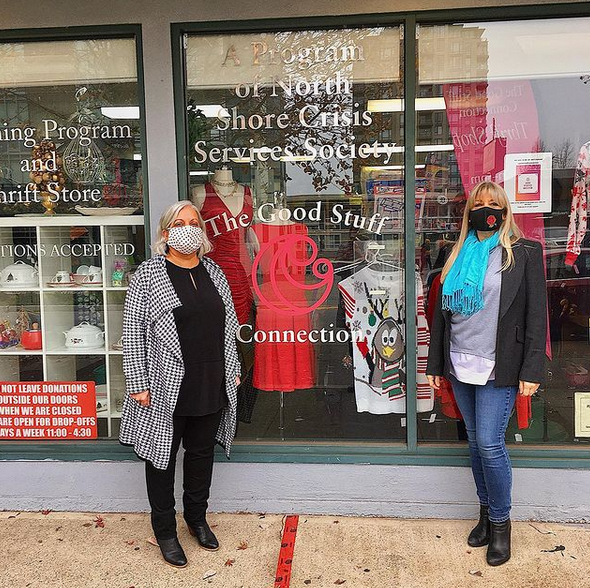 What are the services that you offer to the community through Good Stuff Connection?
We are a non-profit thrift store that has men's, women's and children's clothing, shoes, household items, books, toys, CD's, DVD's and accessories. In a similar fashion to other thrift stores but with additional benefits to the community as mentioned above.
What makes your organization different then similar charities here in Metro Vancouver?
Our profits go back into our programs for the community. Our store is clean, organized and has been supported by the local community for many years. If you want to support North Shore families we are one of the best ways to do so.
If our readers want to purchase products or services from you what is the best way for them to do so?
Come to our store, we are open 11am – 4:30pm, 7-days per week and also on line at goodstuffconnection.ca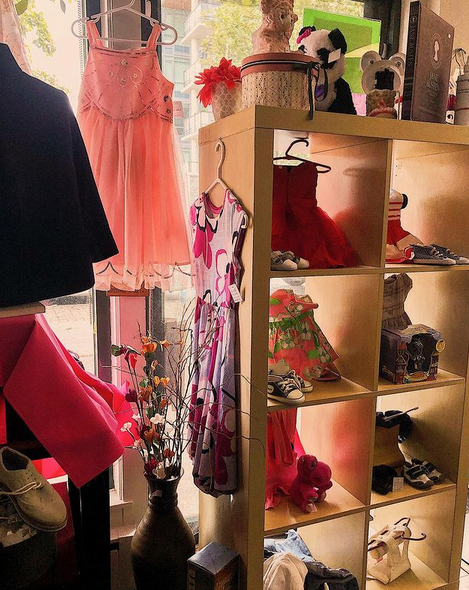 Lastly, is there anything else you might want our readers to know about you or Good Stuff Connection?
We have extremely helpful and friendly staff. It's just not a thrift store, we know many of our customers by name, we have time to have a friendly chat and we are a community agency supporting local families. Our Executive Director is named Laura Reynolds, the President is Donnie MacDonald, the Vice President is Janet Wynne Edwards, the Treasurer is Lisa Humer, the Secretary is Cecilia Simmons, and members at large include Pat Kelly, Marion Culham, Theresa Newlove and David Von der Porten.
Follow Good Stuff Connection on Instagram for updates
To visit the thrift store location go to 154 3rd Street West in North Vancouver
Questions can be directed to gsc@nscss.net and 604 987 1773