If you are anything like us you like to wear nice clothing that fits well and suits your style, but you may not have the time to keep up with trends and fashions due to being a business owner or having kids that you raise. In this situation you can use the services of a personal stylist and professional shopper who can find the right clothes you need in the correct sizes that fit you best. And if you are into weightlifting or fitness it adds an extra layer of difficulty to finding the right clothing as you might have muscular body parts that often make it harder to find the right clothing items. Using a personal shopping and styling service doesn't have to be expensive and it also doesn't need to solely focus on new clothing only. There's tons of value to be had at thrift stores and second hand stores if you know where to look.
In this article we get to chat with Erin Siqueira who is based here on Vancouver's North Shore and offers services in the aforementioned areas. She recently finished her post secondary education which is awesome and now she's venturing out into the world of fashion and style consulting. The industry can be a bit overwhelming but her unique approach mixed with kindness and attention to detail for her customers will make her stand out in the space. If you are a busy professional and want to outsource your clothes shopping and styling needs consider connecting with her at the bottom of the article.
How did you first get interested in fashion and what inspired you to launch your business?
I had always been very intrigued in creating different styles with clothing ever since I was old enough to realize what I was wearing. There is a photo of me as a four-year-old wearing my dress backwards because the back of the dress had bows that looked better in the front. My love for fashion grew as I became exposed to different friend groups as well as stores. I always loved getting hand-me-downs and thrifted clothing, as my mother raised me to spend money on other things instead of fashion pieces. Thrift stores are inspiring because you can make yourself stand out with the items you find there. The challenge is to envision what you can pair with the gem you found thrifted and turn it into an absolute killer outfit.  
I've always had a passion for helping people discover their fashion sense. Combine that with my years in retail and my knack for creating long-lasting relationships with customers and I finally found what I am good at. I get immense joy in bringing my friends confidence in themselves by showing them clothing that they feel self-confident and comfortable in. It is amazing how much feeling good in your clothes can change a persons outlook on life. That is what pushed me to start More Than Just Your Wardrobe. It really is more than just your wardrobe to me, and I want people to discover that.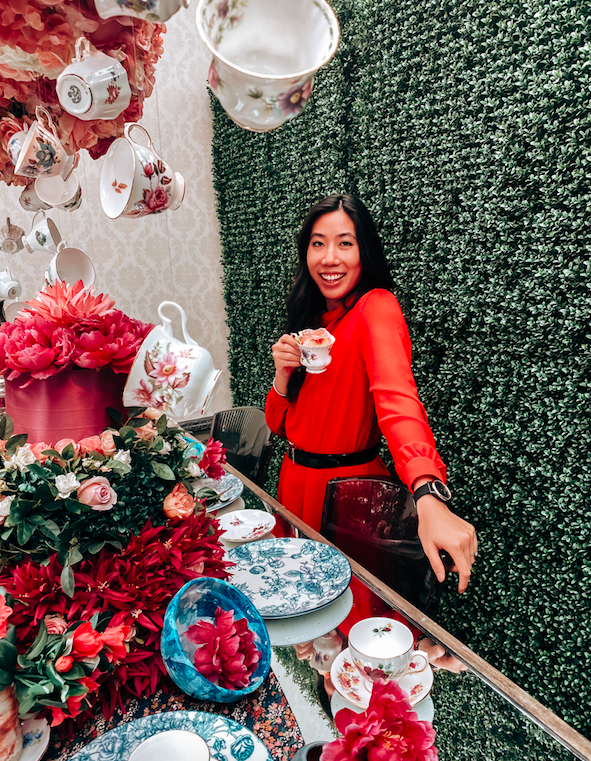 What are some local companies who influence your ongoing style planning?
I get inspired mostly from coming up with styles myself, but here are my local go-to brands:
–Aritzia
–Arc'teryx
–Hill's Dry Goods
–Hunter & Hare
What fashion-related companies have you worked with here in Metro Vancouver?
My chance to work with local companies has not arrived yet, but I like to give local companies such as Paperlabel.ca and Hunter & Hare the recognition when I am in their stores or wearing their items. I have gotten featured on the Instagram pages of Native and Vessi but have not officially worked with them yet. I would love to start working with brands like Sheertex, Vessi, Native and Hill's.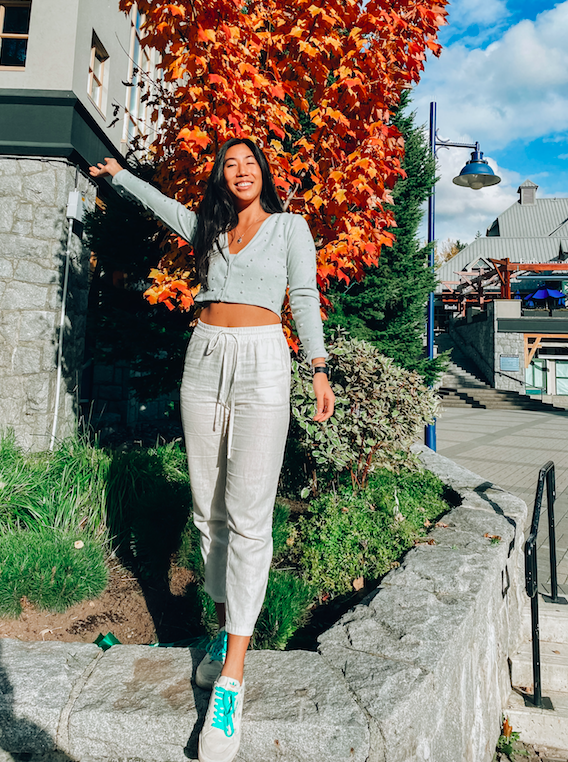 What post-secondary education program did you take and how did you enjoy it?
I started with the general Business Administration degree program at Capilano University. After my first year, I decided on the International Business concentration of the BBA. As someone who always struggled with school to get good grades and stay seated for hours on end, it was not the easiest. I loved some of the professors dearly and could not be more grateful for them. I also got to create some life-long relationships that ultimately grew my love for school in general. Business school gave me the chance to do more hands-on projects. These projects gave me the skills for public speaking and how to handle a stressful press conference for example. Those types of projects in university showed my professors and me that I could be an A+ student. I also went overseas to Scotland for my semester abroad at Robert Gordon University. I still think that time was one of the best experiences in my university career. Seeing how businesses operate in the United Kingdom was priceless.  
What are the services that you offer to clients for your fashion consulting business?
• Personal shopping
• In-person styling
• Online styling
• Women's styling
• Men's styling
I want to say that I am here to make your life easier, so if your budget only allows for consignment prices as an example, we are more than happy to accommodate. If there are any circumstances or things to note, please feel open to discussing your unique situation with me.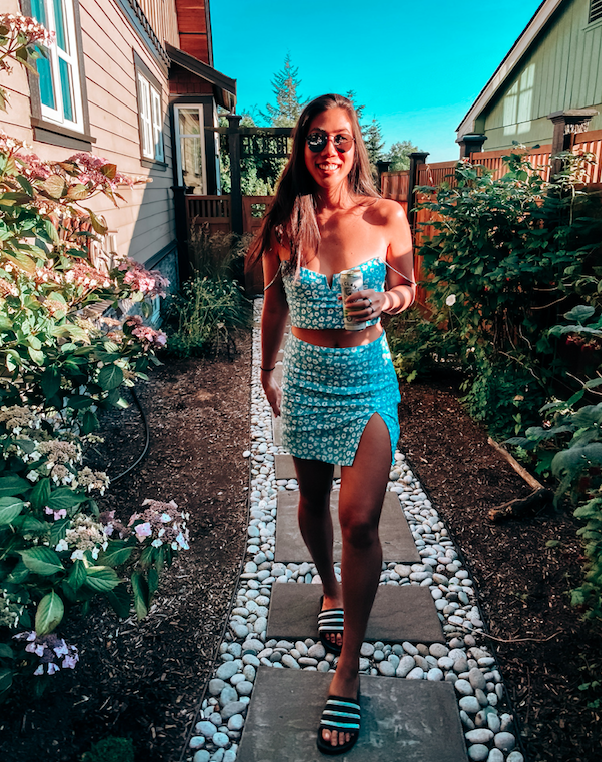 In your free time outside of work or school, what do you get up to for fun?
I increase my mental clarity when around water or in the forest, so I tend to gravitate towards activities that bring me there. The forest and water also reduce stress and anxiety for me. Activities like paddle-boarding, hiking, swimming and skiing make me extremely happy. I love food, so I also seek out new restaurants as well as visiting old ones. My current favourite restaurant is The Frying Pan on Cordova. They informed me that my last visit was the third time in the two weeks since their opening. Their fried chicken is the best in town and has the absolute nicest people working there. I also love creating little things such as changing the buttons on a coat or cutting an old shirt into a cropped version. I used to sew when I was younger which means I know how to tailor clothing to better fit my body. I love giving new life to less-used items in my wardrobe. I get to restyle it as a new and improved version. 
What would you say are your favourite 'thrift store' style shops here on the North Shore?
The Hospital Auxiliary is my favourite thrift store. The store has the best vintage gems, especially pantsuits and pants and is the cheapest. The other thrift stores that I go to regularly are Hunter & Hare for more upscale curated pieces, and then The Salvation Army on Lonsdale and the Marine Drive location in West Van. I also like Community Thrift and Vintage, Front and Co, and The Good Stuff Connection. Value Village is typically overpriced and picked through since thrifting has become so popular, so I tend to only go there to browse.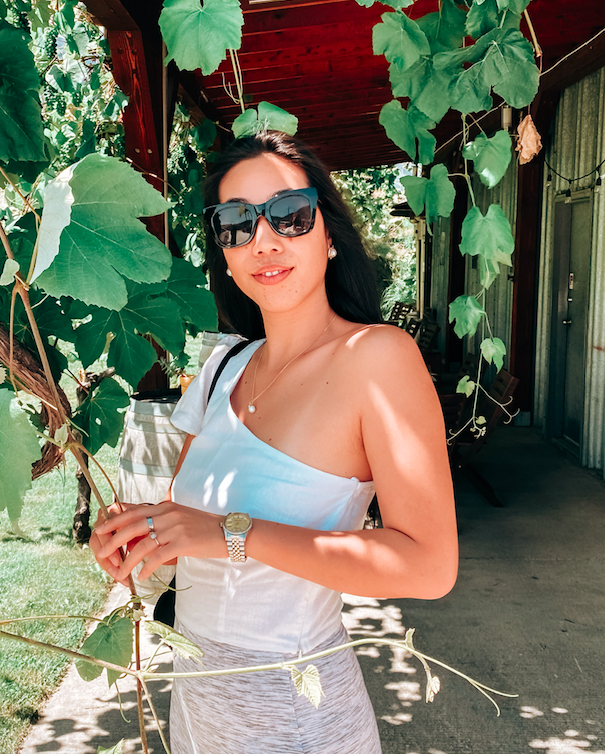 Lastly, is there anything else you would like the community to know about you or your business?
The best part of helping someone find their style is seeing the light in their eyes when they see themselves or feel how a well-fitting pair of jeans can transform you. I want to help as many people as I can to find what makes them feel their best. When we are at our best, there is nothing that can stand in our way. More Than Just Your Wardrobe is not just for fancy dresses or trendy seasonal looks, it includes clothing from technical gear such as Arc'teryx and Lululemon, as well as the best lounge-wear, suits and formal dress ball gowns! I truly pour my heart out into fashion and creating relationships. This company is my lifestyle. I am trying to help others gain as many benefits as possible from feeling and looking their best in unique clothing. Looking forward to working with you.
If you would like to work with her consider connecting with her on Instagram
You can also reach her by email at – erin.siqueira@gmail.com