Updated on February 13th 2022 – we have added some new photos of the dog park at the bottom of the article that were taken earlier today during a nice sunny day with many neighbors enjoying the community space. Check out the City rules at the very bottom as well.
We are stoked to let you know about the new off-leash dog park in Central Lonsdale located at 11th Street East and Lonsdale Avenue, right across the street from Club 16 Gym.
It's just adjacent to the new Crest building by the Adera development group and is fully fenced with artificial turf and playing areas, right behind the dog park is a quiet street with lots of parking too if you need it.
The space is currently fenced off and slated to open any day now, but we wanted to bring it to your attention for usage in the near future.
The Lonsdale Avenue corridor is home to many dog owners and active families who love to get out and walk and bike so this will be a great addition to that lifestyle, on top of the beautiful Victoria Park which is just one block south.
Last year we reported about the new dog park in Lower Lonsdale that was started as a pilot project from the City and is now up and running. It is located at Waterfront Park to the West of Lonsdale Quay.
And a kind reminder to please pick up your dog's poop as it's the law and kids play in the area and do not need to be stepping in it.
When you walk around the area you will find little reminders from the City with signs that say 'there is no dog poop fairy, please clean up after your dog.'
We are so happy for local families who have dogs to enjoy this new space and get outside for some fresh air while chatting with neighbors.
Click the map below to access the Google Map listing for the dog park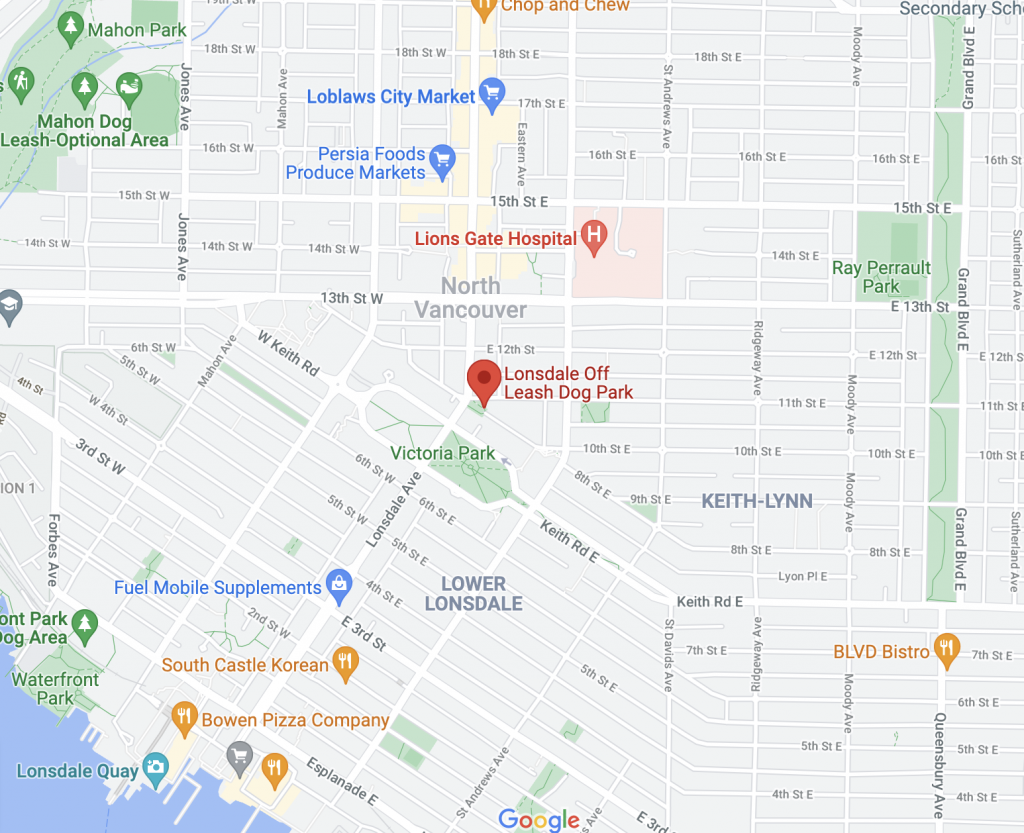 New Photos of the Off-Leash Fenced-In Dog Park Nearby Lonsdale Avenue in North Vancouver