Nearing completion in the Central Lonsdale neighbourhood of the Lonsdale Avenue corridor in North Vancouver is the Crest Condo Building being built by Adera Development Corporation. Situated right at a prominent intersection adjacent to Victoria Park at the apex of the best high street in Canada.
The condo building will have artwork out front and nearby to compliment the beautiful lines of the construction, and the building itself has a very large wood sail shaped like an upside down triangle at the front of the development. Bringing abstract shapes and textures which makes things feel very inspired by nature and the amazing North Shore lifestyle we all love.
Right across the street from the Crest development is Club 16 which is a large gym and appropriate for people of all fitness levels, and at the base of the gym are tons of service providers, local shops and medical locations to ensure you have the best quality of life shopping in the area for your needs.
Crest has an outstanding 6 different floor plans (PDF) ranging from 1 to 3 bedrooms and 1 to 3 bathrooms, with tons of room to customize your kitchen, living room, master bedroom and the rest of your condo (PDF). From the balcony of your new home you can view the downtown Vancouver skyline and take in the majesty of the North Vancouver mountains. The slogan for the development is: Live Here. Play Everywhere. Which really says it all.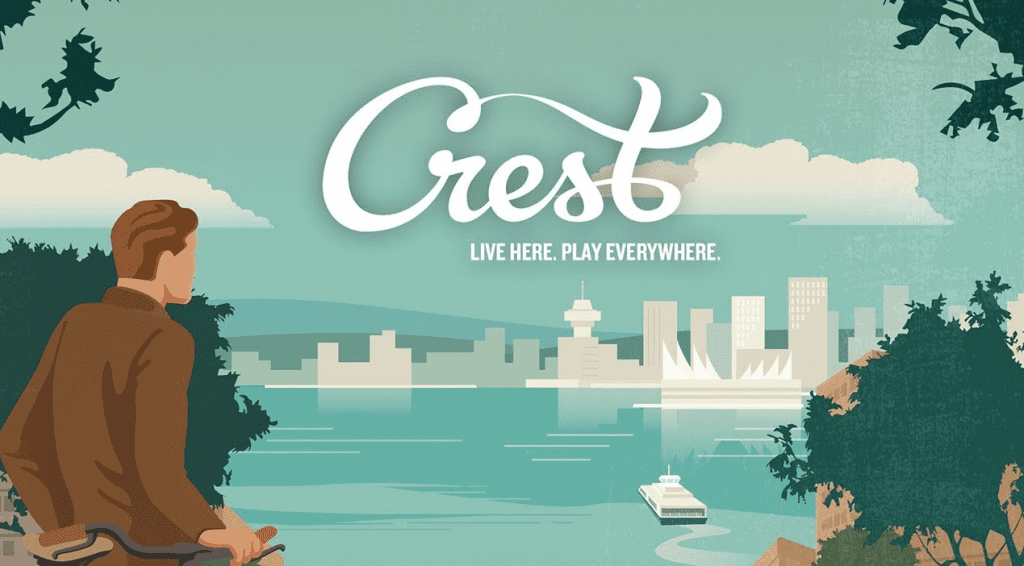 Condos in this development are about 80% sold out but you can still get a new condo if you act quickly to submit your deposit. After the condos sell you will then have to purchase from the owner of the unit and not the developer.
This condo building is a great place to live as you can access all of the local businesses in Central Lonsdale and Lower Lonsdale as well as quickly walk to the Lonsdale Quay seabus for commuting throughout the region. We strongly suggest you head over to the development to have a look for yourself.
For more information you can visit their website or connect with Adera Developers on social media using Instagram and Facebook. The condo building is on Lonsdale Avenue located at 108 8th Street East.
For sales inquires you can email: crest@adera.com
Video of Crest by Adera
---
Photos of Crest by Adera