Probably the most award winning and recognized local brewery that we have in the Shipyards District is House of Funk Brewing, which also does their own in house coffee blends and has an extensive line of merchandise for sale. When launching this micro brewery they spared no expense and went all in.
The back wall of the venue was custom spray painted by a graphic designer and artist out of France, the furniture and decor were hand selected to keep things chill, comfortable and welcoming. Plus the food menu is among the best of the local beer makers in Lower Lonsdale.
The brewery district where House of Funk is located is turning into the mecca for craft beer not only in the region throughout Metro Vancouver but across the Pacific Northwest. People come from around the world to enjoy everything that North Van has to offer and top that off with epic beer.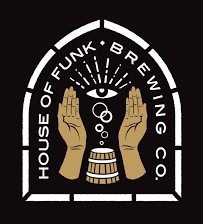 You can go boating during the morning, then head up the mountain to go snowboarding, and then head down to Lonsdale Avenue to do some shopping and stay at a boutique hotel at The Shipyards and then visit this brewery all in the same day. There's not many places on earth with that variety of experiences nearby.
When you order drinks here you will find that the staff are thoughtful and attentive, plus they know their brewing processes well so they can explain how beers taste in a way that adds depth to the experience. If you like wine they have wine/beer blends and all sorts of other abstract types of beer that rotate often with new creations from the brewmaster.
For more information you can visit their website or connect with the brewery on social media using Instagram and Facebook. The venue is located near Lonsdale Avenue at 350 Esplanade East which is a 10 min walk from the Seabus.