Updated October 3rd 2019: Seaside Hotel is now open to the public and you can read more about it on Daily Hive and Curiocity as well as below.
Opening soon in the new Shipyards Commons development is Seaside Boutique Hotel, Spa, and Provisions which will have the best ocean view and location of any hotel in North Vancouver. Sitting right at the foot of Burrard Dry Dock Pier adjacent to Lonsdale Quay, in the trendy and booming waterfront community of Lower Lonsdale.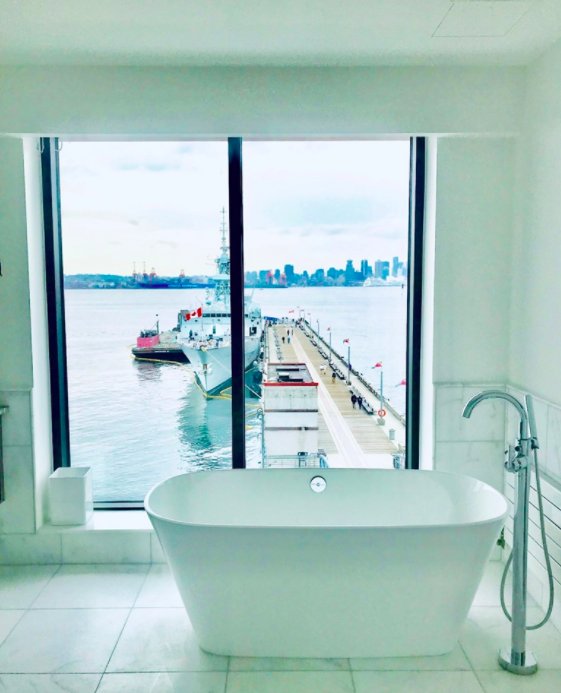 The marketing for this new boutique hotel has been clean, efficient and thoughtful which lends itself to the strength of the brand development and vision of the executive team. It feels like it's going to be a rockstar of a hotel experience and a great place for locals to do "staycations" coming over from downtown Vancouver on the Seabus.
Of course Seaside Hotel will have their own food, drinks, and provisions, but a really good value proposition for staying at Seaside Hotel is the fact it will be located right above Joey Restaurant, and all of the other local watering holes like Tap and Barrel, Pier 7, Lobby Restaurant, and more.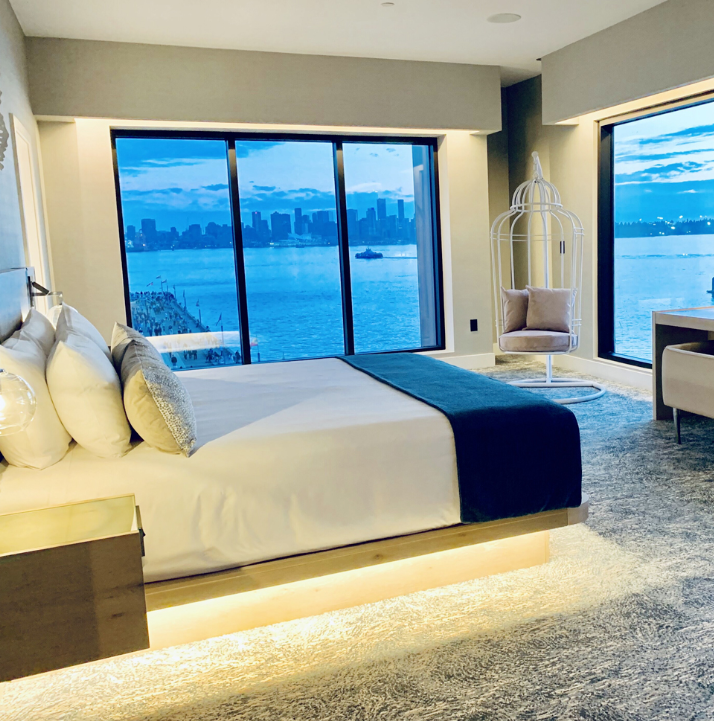 If you are into the craft beer scene the brewery district is just a few minutes walk east from the front doors of the Seaside Hotel so you can soak up the ale vibes when you are on your vacation.
Seaside Hotel is part of the Executive Hotel Group and will be the talk of the town for many months as they get set to open and wow clients with their quality execution and customer service.
If you would like to stay at this wonderful ocean front hotel in North Vancouver head over to the website to read more information and checkout the photo gallery and room prices.