Opening a business in North Vancouver, whether it's new or another location from an existing company, is a great idea. With an abundance of opportunity here from local shoppers and a wealth of cultural diversity, you can't go wrong with investing your time developing a business here. Throughout the Lonsdale Avenue corridor from Upper Lonsdale through Central Lonsdale and down to the Lower Lonsdale Shipyards District, there is so much to do and see that will uplift your business storefront in the community. Lonsdale is the best high street in Canada, and it's located right here in North Vancouver, anchored by Esplanade going West to East across the waterfront.
Commercial real estate for sale and lease is available for all price points, and given the easy access to lending capital right now, it makes things more streamlined then ever before to look at North Vancouver for opening a business location. In this community everyone knows everyone and we love to support local business owners and mom and pop shops, in fact we do more local shopping per household then anywhere else in Metro Vancouver. Not just because the waterway that separates us from downtown Vancouver is there, but because we strive to support or neighbours and community members.
In the coming months a new skytrain station will be opening in the centre of town called Lonsdale City Centre which will bring tons of foot traffic to the area and compliment the existing shoppers arriving using the seabus and rabid bus from West Vancouver through the city. There is a lot of public parking, both paid and free, and many ways to bicycle and use public transit throughout the community. Which means as a business owner, your commercial storefront will get plenty of opportunities to reach customers. ON any given day you can see flocks of people walking around going in and out of stores and chatting with residents of the community.
Things to Keep in Mind Generally
Always write a business plan before committing to a physical storefront location
Walk the community you are wanting to operate in to get familiar with your surroundings
Hire an experienced professional to consult for your needs pre and post opening
Factor in the average time it takes to get building permits is about 3 months
Have your financial backing ready and approved before signing anything
Leasing Commercial Real Estate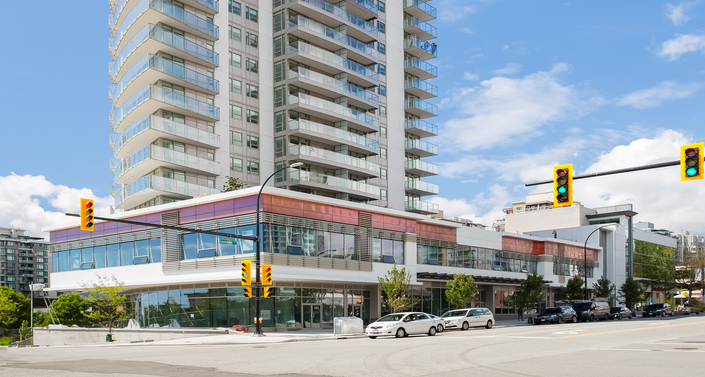 This is the best option for small business owners or startup operators as you can test the waters of your business viability and get cash flow going from customer sales, while considering to buy your own commercial real estate in the future. Try to negotiate the terms of your lease in all areas, and get all of your wants and needs clearly communicated to the landlord before moving forward formally. Most landlords are willing to negotiate with you in some ways depending on where you want to open your business. If you are looking in a high traffic or high value neighbourhood, the landlord may be less willing to negotiate given the increased demand for storefront leases. You will want to have 6 months to 12 months of capital available to pay your bills and lease before opening your business formally, in that way you know you can take the time to grow your business and earn customers. It's fairly uncommon for a business to open and immediately become cash flow positive. Chat with other local business owners to get some context as well.
Buying Commercial Real Estate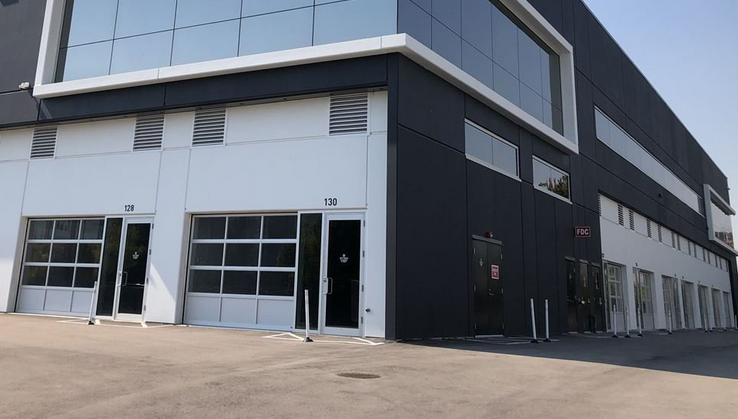 Now is a great time to get into the property ownership market for commercial real estate, given the access to low interest rate capital is at an all time high right now. If you are in a position to purchase that is a great place to be in. We suggest you work with a professional in the community who is well versed with all of the nuances of North Vancouver. Which will allow you to compare previous sales numbers in the area to ensure you are getting a fair deal. It's quite easy to lease storefront property locally here given the high demand, so when you buy you are almost guaranteed to not lose money over time. There are people in the community who may want to join you in participating in buying real estate here as well, which your local commercial realtor will help you with. If you are a new business owner we suggest that you lease and then consider buying once you gain experience in the neighbourhood you operate.
Community Highlights
North Vancouver is the 5th most dense city centre in all of Canada
There is an abundance of multiculturalism here and affluent shoppers
Condo buildings are being developed all over the city at the moment
Highway 1 goes across the area which brings a lot of consumer volume
Work With Us to Find the Right Storefront
Using the form below submit your information so we can help get you connected with the right person locally to help you with your commercial property purchase or lease. We work very closely with hundreds of local business owners and always have the utmost privacy and professionalism in helping to facilitate the contacts you need in the community for doing commerce locally. Everything you submit is confidential and will only be used to connect you with the right local contacts. Thank you for trusting us to help you with your business needs in North Vancouver.