What do you think of when you day dream about Italy? For the most part it's delicious food, wine, people, community, dancing and living the good life. Many people would say that the best pasta and wine in the world come from Italy, and we would agree with that statement. Made fresh daily pasta and sauces from regional ingredients always tastes the best. Like grandma used to make comes to mind.
Nowadays it's particularly challenging to run a restaurant or food related business in a traditional brick and mortar setting. With covid, but also just generally, the competition is fierce and there's tons of customer options to choose from. In particular here in North Vancouver where the food scene has lots of depth. To avoid many of the headaches associated with running a food business you can always use a food truck, which gives you versatility, in that you can be anywhere and serve customers, but also your base operating costs are greatly reduced. Which allows you to spend more money and time on making epic food.
In this article we had the pleasure to chat with Eryn MacKenzie of the food truck In Vacanza Pastificio, which translates to 'on vacation pasta factory' in Italian, and they are serving up some delicious eats here on the shore. They operate right close to Sons of Vancouver Distillery and Woods Spirits Co adjacent to Iron Workers Memorial Bridge, so you can enjoy their legendary eats and pop into those places to pair the food with a cocktail. Talk about an awesome experience and supporting local businesses feels good in the heart strings. Checkout what we discussed below and consider contacting them at the bottom of the article with questions.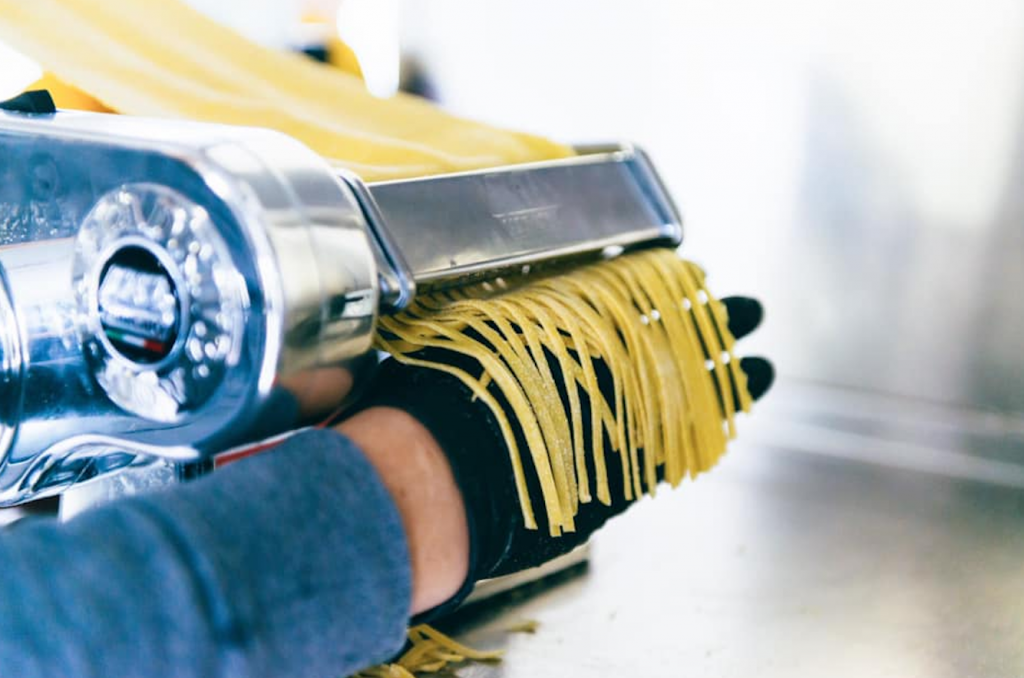 How did you get started with your food truck and what do you like about operating in North Vancouver?
I went backpacking through Italy for my birthday in late February of 2020. COVID-19 was just starting to pop up and it turned out to be the trip of a lifetime. After an evening of cocktails I'd often stop for "fast-food pasta" on my way home. I realized we had nothing like this in Vancouver and then and there I decided it was a great idea. I love operating our food truck in North Vancouver because it's an amazing community of people. We know most of our customers by name and have got to know them so well over the last 4 months. Everyone is so active here and what better way to carb load than fresh pasta?
What are your most popular food or drink items and your inspiration(s) in creating them?
Bucatini amatraciana is hands down our post popular item. In Rome I had this dish at a tiny cafe with a Nonna rolling pici in the window. That night was definitely my inspiration for bringing this hearty dish to our menu. Linguine pesto Liguria is a close second on the menu. While hiking the Cinque Terre I stopped and had this pesto dish with green beans and potatoes. I thought it was so weird but it was the best pasta of my life. I learned to make pesto In the Ligurian way while I was there and decided this absolutely had to be on the menu too.
What makes your eatery different then other businesses in your industry?
Well for starters we are a food truck and there's not many of those in North Vancouver! We make our pasta and sauces fresh every day on the food truck and aim to provide a rustic fine dining experience for an affordable price. We also offer full menu service through Sons of Vancouver Distillery and the Woods Spirits Co. If you order through them your meals are plated on Dudson China and delivered to your table. I love how surprised people are that their meals come from a food truck!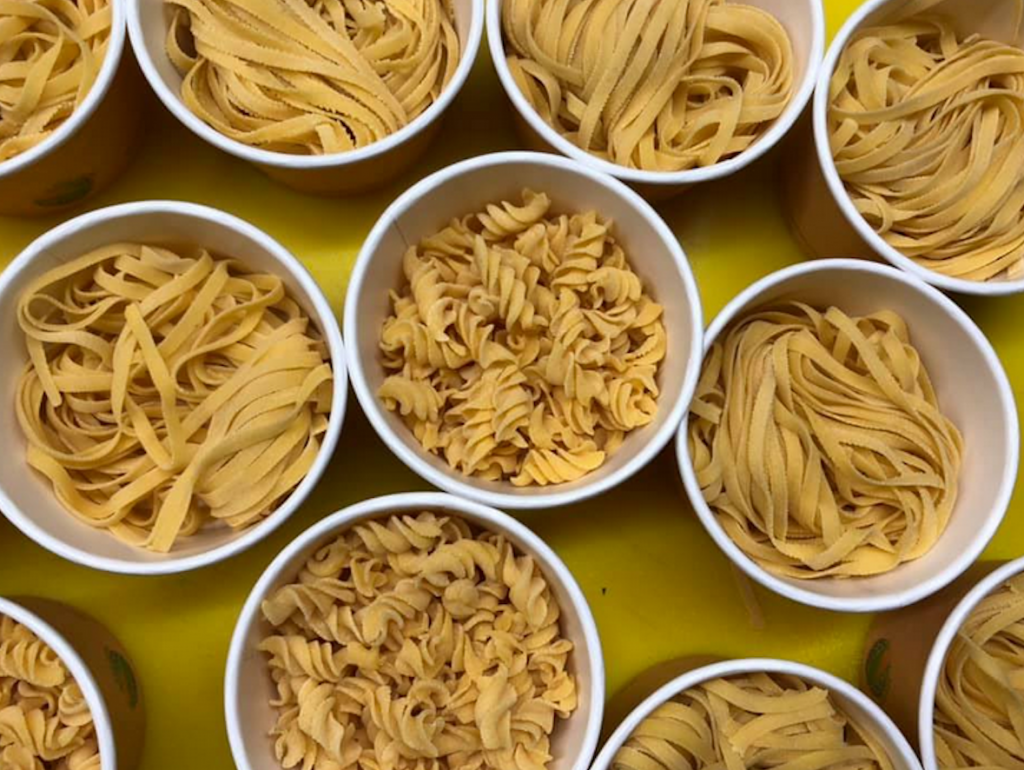 What do you currently offer for ongoing day to day specials or happy hour promotions?
Every week we offer a new feature pasta, feature burrata salad and rotating ravioli, which we highlight on our Instagram on Wednesdays. We work with an amazing produce company that gets very excited about what's fresh and in season so we try to incorporate that into our menu every week. We also offer discounts for students and front-line workers!
Before operating your food truck what were you doing for work or a career?
I was, and still am, a paralegal! Prior to opening the food truck I was working in mergers and acquisitions. My trip to Italy opened my eyes to how badly I needed a better work-life balance and how difficult that can be to achieve in M&A. I switched practice areas and now Monday to Friday I work in corporate/commercial and tax-planning law. It keeps life interesting and busy that's for sure.
Outside of operating your business what do you get up to for activities in your personal time?
Every moment I'm not working I try to spend enjoying the beauty of the north shore with my dogs, or getting a good sweat on at a barre class. But mostly hanging out with my dogs because they're genuinely the best part of every day.
Lastly, is there anything else you might want our readers to know about you or your business?
For now, we are a stationary food truck and you can find us parked between Sons of Vancouver and the Woods Spirit Co. We are open Thursday to Saturday for now and hoping to be open more hours come March. In addition to offering cooked meals, you can order our meal kits or fresh pasta nests on our website below. More than anything we love getting to know our customers so please come on by and say hi! It will make our day.
For more info, to check their menu and ask questions, visit their website
Connect with the food truck on Instagram and Facebook apps
Food service is located at 1450 Rupert Street (around back) in North Vancouver
Customer service is eryn@invacanza.ca or 236-330-9696