Vancouver's North Shore has some of the best outdoor activities and quality of life anywhere in the world. But what makes it truly special, are the people. With such a depth of culture and diversity, we are truly home to all of the people of the world. With that comes unique perspectives that aren't necessarily available everywhere else in Canada. As the adoption of social media and smartphones spreads to everyone walking our community streets, amazing storytelling comes to the forefront.
In that way we are excited to speak with Michael Arnold who was born on the North Shore and raised hanging out in The Shipyards. He has seen the community evolve over time and shares amazing photos and personal stories on his Instagram profile for all to enjoy. We have spoken with him on and off during the past 2 years or so and feel the community would benefit from getting to know him better. Checkout what we discussed with him below and consider connecting with him at the bottom of the magazine feature.
When did you first start to love the creative process of content creation and how did that manifest into being?
When I was a little boy, my parents asked me and my brothers what we wanted to be when we grew up, I always said an artist, it wasn't a particular art that I aspired to do but just to be an artist. I think I had a romantic view of being an artist even when I was a little guy, after school my best friend and I would hang out on the grass at the corner of our neighbourhood, one day I recall watching the trees slowly sway blow back and forth, I'd imagined music to accompany that look and feel, it was like creating a moment from a movie. I still do that to this day, I see an image in front of me and I hear a song and I get lost in it
Just before high school at a parent/teacher meeting my teacher suggested (to my parent's) child theatre to address my "creative energy". I met the director and choreographer and almost immediately started rehearsals for a travelling theatre group. I've done a lot of work since then but those days stuck with me. The smell of the rope in the theatre, the sound of footsteps on the wood stage, the cramped change-rooms downstairs, actors pacing in anticipation and the production crew running around getting things just right. You're both nervous and excited on opening night, there is no feeling like it and I only feel it when I'm lost in creative moments.
What are some film projects that you have worked on or created during the course of your career?
I worked on many films when I was acting and casting in Asia, I've done lots of background work here in Hollywood North but what I'm most proud of are a few of the films I've made myself (currently on my YouTube movies playlist) which you can check out below.
I went to VFS (Vancouver Film School) shortly after it opened and studied foundation film-making. I was young and travelling and so my film-making career didn't quite take off at that time. Years later while living in Asia I was acting on an almost daily basis, I loved the creative process and started making short films. I've continued producing my own films but I'm limited by a lack of financial backing (as most artists will say).
You take lots of photos on your Instagram, what are your favourite areas of Vancouver to capture them and why?
It all depends, I like to capture photos every day. I'm living here near Lonsdale Avenue and so you'll find a lot of the "Shore" on my account, but it all depends on my mood, the weather and where I end up. North Vancouver and West Vancouver are my go-to locations, but I can be in Sechelt or Shanghai, I love to create and capture no matter where I am (I do love Whytecliff and Lighthouse Park, however).
What kinds of photography equipment do you own and use for taking amazing pictures and videos?
I'm never too far from my iPhone 8+, my Sony DSLR and I have a small Sony 4K camcorder, I'll use whatever seems best for on the spot at that time, I'm hoping to upgrade my equipment to be able to better express myself through content creation.
If our readers want to work with you on a project, is that something you would be open too and what would that process look like?
I love to collaborate with others, I have some creative ideas, and am always open to exchange ideas. I have a few film scripts and ideas and am flexible, the mission is always completing the project no matter what it may be… "shall we talk?"
What would you recommend for people who are young and getting into video and photo production for work?
I've always said "just do it", you can go to film school or take a course or get some equipment or just create. No matter what you do, you have to get some hands-on experience and you have to realize what you love and discover your own style. Get busy doing what you like, and take courses if you have the time and resources for both.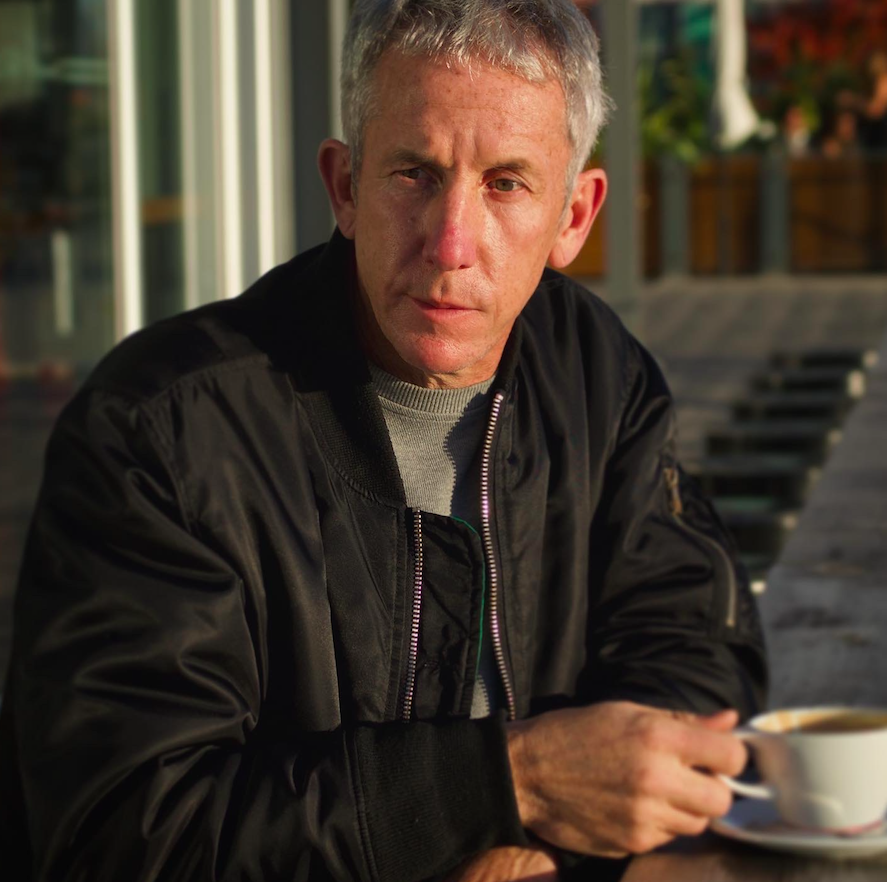 Have you always lived on the North Shore and what was your childhood and upbringing like?
I was born and raised on the North Shore, I can't say enough about this place. I've travelled a fair bit and lived in Asia for almost 12 years, since I've been back, I've realized what a truly wonderful place this is. We have everything right here, it rains a lot but that's lovely when you learn to appreciate it and the rain makes the spring and summer that much more gorgeous.
I'm 57 so I was raised in the old school, working-class dynamic. The 60s and 70s were hard and the economy in Canada was challenging. There was 8 of us kids in the house and one breadwinner, we were cramped, always hungry, and happy. What doesn't kill you makes you stronger and here we all are. I walked The Shipyards with my parents when I was a little boy. I am now taking my kids to The Shipyards almost every weekend, some (good) things never change. This generation continues to evolve but we can't forget where we came from.
Who are some local photographers and filmmakers that you enjoy following on social media?
I could go on forever, I browse photos every day, on Instagram and other places. On IG I follow keanimages, little_stephy0925, wickie98, chengge1650, hplkvn, apugnamedtyson, valiant_steve, and others. As far as filmmakers go, there are no borders, I admire anybody who can tell a good story.
Outside of creating content what do you get up to for fun in your personal time?
I am a part-time single dad, I adore my kids, we hike around together and explore. I love movies, at the theatres and on my big screen at home. I write as much as I can, I love romantic things, I love travelling, I jog, I like eating out, going out for Caramel Macchiato's. If I win the lottery, I'll be travelling some more, making movies, and updating my camera gear.
Lastly, is there anything else you would like the community to know about you?
I'm just a normal North Shore guy, no better or worse than anybody else. I love this town my parents introduced to us, I love its beauty and people and I love raising my kid here. I like to practice what I preach and that is to "live every day like it's your last", "forgive and forget " and "never stop being a student and a teacher"… maybe I'm just your typical North Van boy. Thanks for getting to know me a bit better.
To connect with Michael you can follow him on Instagram
Checkout some of his video content creations using Youtube
To message him directly send an email to mike_arnold@hotmail.com