Green Leaf Brewing is located within North Vancouver's Lonsdale Quay Market a moments walk away from the Seabus and Translink Bus Exchange. Which allows people to come over from downtown Vancouver and across the Lower Mainland to try some amazing craft beer and kombucha while exploring the places around the Shipyards District across the waterfront and up through the Lonsdale Avenue corridor starting in Lower Lonsdale. Everything at the micro brewery is made in house from scratch following a concise method to ensure the best flavours possible.
North Vancouver, and more specifically Lower Lonsdale, is becoming very well known for its Brewery District. One of the first to open was Green Leaf Brewing Co, which was established in 2014. North Shore locals know this patio for its beautiful ocean views looking out over the Burrard Dry Dock Pier and The Shipyards. However, there is much more to Green Leaf than its views – there are many things that make Green Leaf unique.
The tasting room itself is definitely Instagram worthy. The inside tasting room has a very cozy feel with beautiful wooden and industrial accents and lots of natural light. You are also able to peek into the brewery itself. But the patio really steals the show. Looking out to the market courtyard, the ocean, and the city skyline, the brew views really don't get much better. A great spot for people watching, and an even better spot to enjoy a nice cold beer on a sunny day. There are also patio umbrellas for usage in the rain so don't be shy to come out and enjoy all year round.
Beers to Try at Lonsdale Quay Market
Lloyd's Lager: high quality lagers are often hard to come by – but this one is top notch. Coming in at an easy 4.8%, this beer is light, crisp, and super refreshing.
Raspberry Sour: if you like sour beers, give this one a try. It's packed with huge raspberry flavour – you'll almost forget you're drinking a beer! Super juicy, tart, and 5.4%. Perfect to enjoy on the patio.
Pie Hole Pale Ale: this is Green Leaf's flagship brew and it's on the hoppier side for a pale ale, having a sweet nutty finish. 5.6% and a must try.
If you're indecisive when it comes to beer, tasting flights are available! Rather than your standard 4oz tasters, you have the choice of 3oz or 7oz. This is a super unique option – the 3oz glasses are great for those who want to try a lot of beers, but don't necessarily want to drink a lot. Something that sets Green Leaf Brewing apart from the rest is their focus on sustainability. From water usage to lighting, they strive to create high quality beer while keeping their eco-footprint to a minimum.
If beer isn't your thing, no sweat. There are still plenty of reasons to check this place out. The kombucha is made in house and is fantastic (you can even get a flight). The Lemon Ginger and Ginger Ale are both always available, and a variety of rotating flavours are ready to go as well. On our flight pictured below, we tried (left to right) Lemon Ginger, Pineapple, Peach, and Ginger Ale. Lemon Ginger was definitely a standout if you enjoy more classic kombucha, but the pineapple was also super fun for summertime.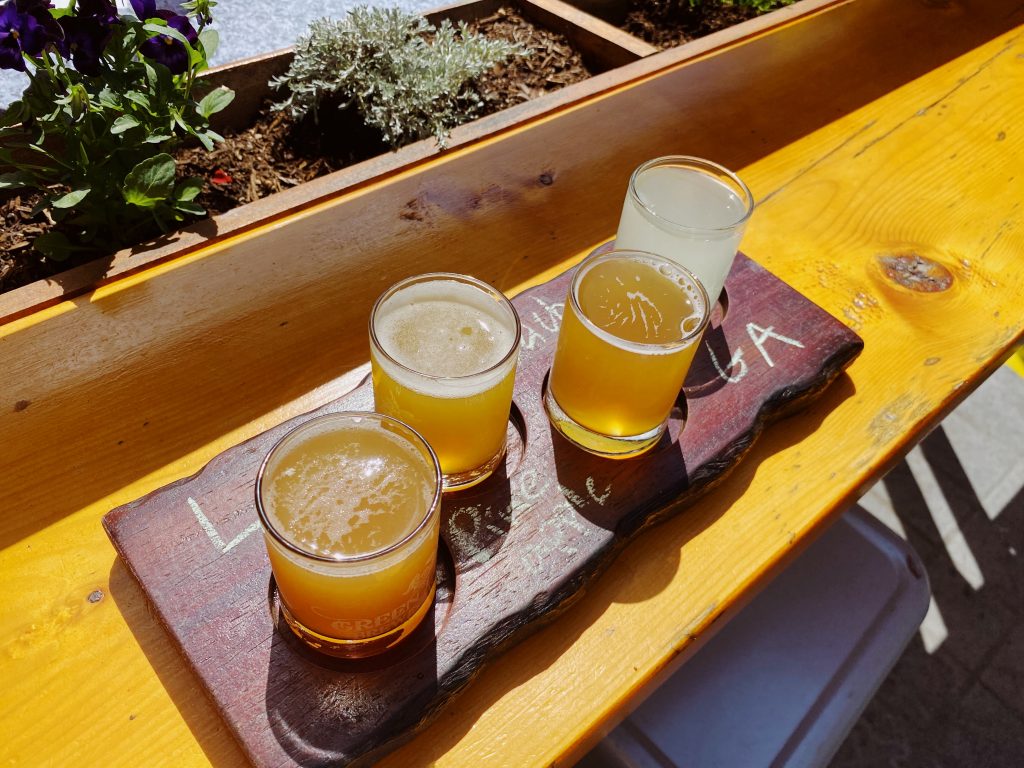 Green Leaf also keeps an extensive list of high quality whiskey and scotch (as well as other spirits) on hand. You can even try a whiskey and beer pairing, in which you receive 1oz of whiskey and a 7oz glass of beer. If you're just passing through the market, off sales and growler fills are also available. Which is good to know as you can take your drinks to Waterfront Park to enjoy a relaxed setting given the City of North Vancouver allows alcohol at some public parks. Even if you're sitting in for a beer, we recommend checking out their beautiful can art on your way out as well as their T Shirts and other merch.
If you're looking to support local craft beer in a beautiful setting, look no further. Green Leaf Brewing Co is waiting for you at Lonsdale Quay! With a beverage option for all tastes, and endless market food options to pair them with, you are sure to have a delicious experience at Green Leaf.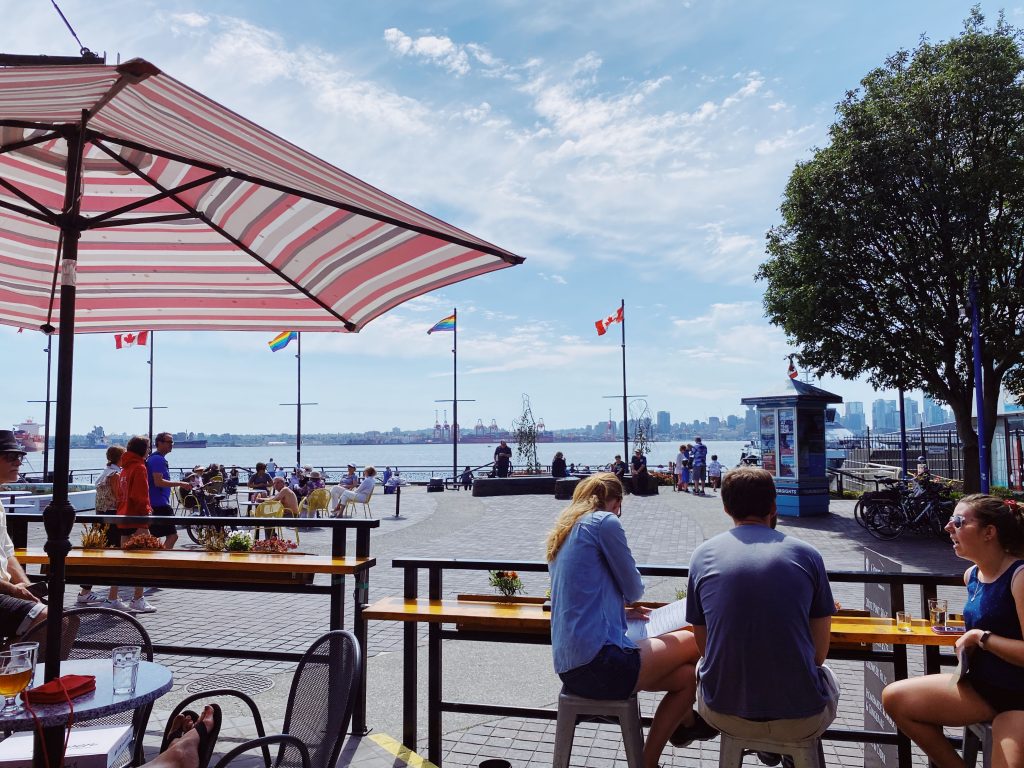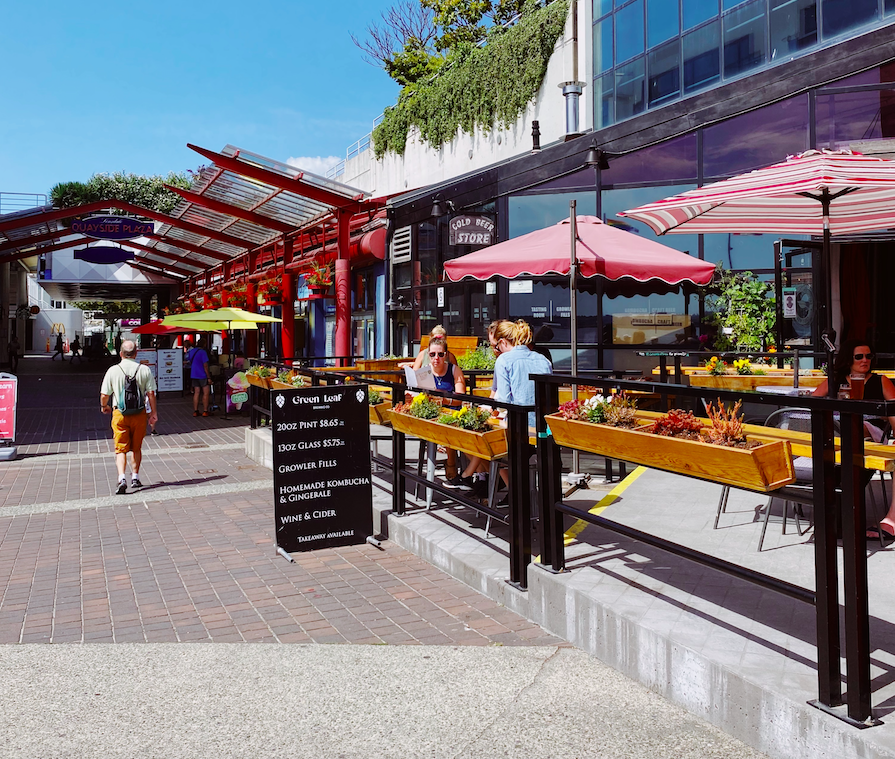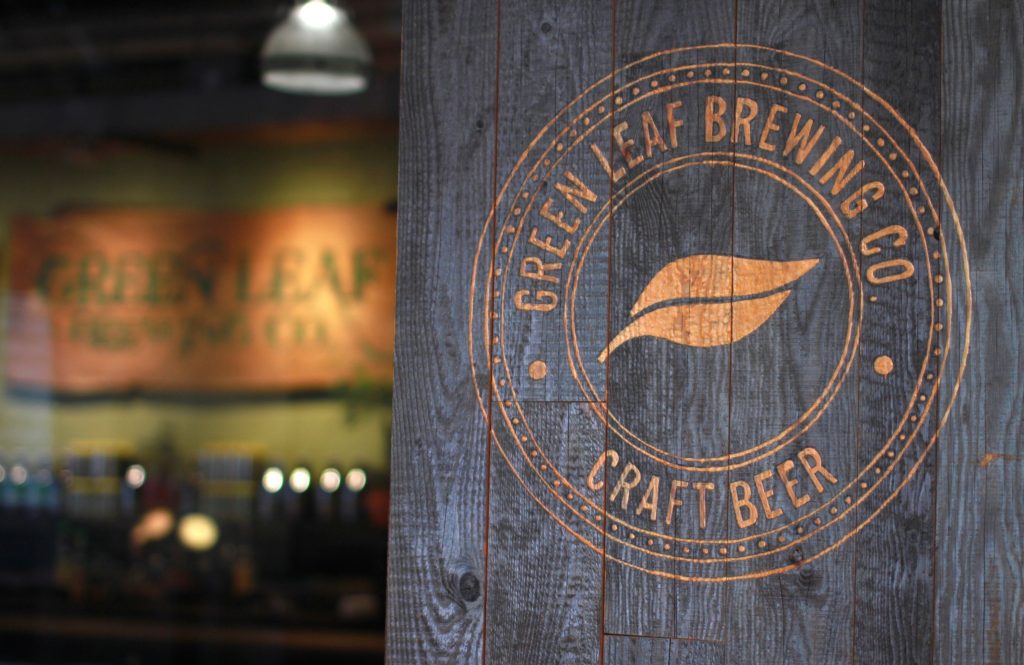 ---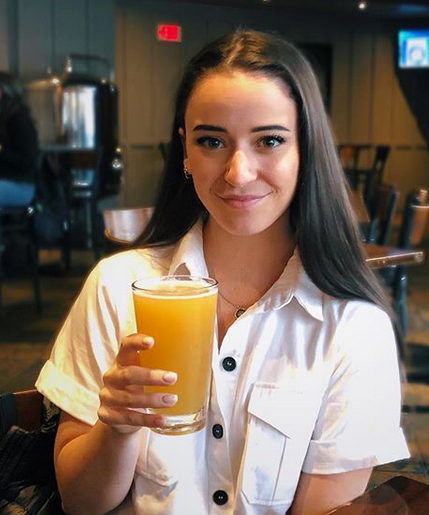 Robyn Bossons is a North Vancouver based beer blogger, known as "The Beer Bitch" on Instagram. Travelling throughout BC and beyond, Robyn is constantly searching for new and innovative beers. As a North Vancouver local, Robyn loves showcasing her neighbourhood beer scene as much as possible. You can follow along on Robyn's beer journey as she routinely contributes to Lonsdale Avenue Magazine.