During the course of the past few months we have had the pleasure of getting to know Vancouver Realtor Nick Barnes who works with the team at Sotheby's International Real Estate based here on the North Shore. He is passionate, detail orientated and easy to speak with and you can really tell that he has a natural skillset for selling luxury homes, condos, townhomes and penthouses in the Lower Lonsdale Shipyards District of North Vancouver. Most recently he has listed a 1500 square foot 3 bedroom and 3 bathroom sub-penthouse located right on Victory Ship Way just adjacent to Larry's Market and Joey's Restaurant. He worked with the best real estate video marketing creators and home staging providers to really put together a compelling presentation of this property.
We had the pleasure to have a really detailed chat with Nick to get to know him better for the community so you can enjoy the transparency and decide if you want to work with him to maximize the resale value of your properties in and around the Lonsdale Avenue corridor. Checkout what we discussed below and you can contact him at the bottom of the article to ask questions and follow him on social media for regular updates. He has travelled the world going to many countries which gives him plenty of context and experience, but most importantly he went to high school in West Vancouver so you know he has lots of local contacts and friends in the community to work with.
How is the selling process different and more efficient when working with a realtor versus doing for sale by owner?
The majority of people who buy or sell Real Estate, do so through Realtors. As a Real Estate advisor, I have access to the Multiple Listing Service (MLS) which is the most effective way to promote a property because the majority of buyers rely on this system to find active listings. This system has detailed information on properties which is extremely valuable to buyers and sellers. When a Realtor represents a home seller, he or she understands the market, studies comparable properties, and assesses the best price and strategy to sell your property, as well as negotiates transactions in the seller's best interest.
For sale by owner (FSBO) sellers are not represented by a Realtor and therefore, their house will not be listed on MLS which leaves these sellers with a very small group of potential buyers. The FSBO seller will be assessing his or her own house value, which could potentially be priced too high or too low. This leaves open the possibility that a buyer who has access to MLS through their Realtor and understands the market, may lowball an offer with the assumption the FSBO does not know the true value of his or her property. Furthermore, this type of seller will have no representation when negotiating, nor will he or she have insurance to cover any liability should something go wrong in the deal. It is a risky process to sell one's own property. Many buyers do not like dealing with owners directly because it makes the buyer feel uncomfortable. A realtor will handle all the showings, as well as advise the seller what personal items to put away and may suggest improvements to be made on the house, which could result in a higher priced and faster sale. It is difficult for an owner to see beyond their belongings, because it is obviously a very personal and usually emotional decision, to sell one's home. Using a Realtor is the safest, most productive and efficient way to sell a property – maximizing a seller's profit, protecting the seller and his/her assets, assuring a smooth transaction with the least amount of disruption and stress, and resting assured the seller is in professional hands.
What is the formal education and certifications required for people to legally call themselves a realtor in Vancouver and how do you go above and beyond the call of duty?
To become a Realtor in Vancouver, you will need a "Real Estate Trading Service's License." In British Columbia, the licensing process and classes are offered through UBC's Sauder School of Business. The course takes less than a year to complete and focuses mostly on Real Estate laws and mortgage-based math. Once the course is completed, an exam is taken and if passed successfully, will allow you to sell Real Estate in British Columbia.
I received my Real Estate License in 2014 and began my journey in the Vancouver marketplace, representing both sellers and buyers. Simultaneously, I received a Bachelor of Business Degree in Marketing which took four years as it would add great value to my business. My knowledge of Marketing's inner-workings and effects has been critical for my success in Real Estate.
I believe that every property deserves its own personal marketing plan, as each property is unique. I use innovative approaches with new concepts and ideas to ignite interest in the properties I represent. Marketing tools are key. I can track the demographics of the people viewing any property of mine online and adjust my advertising campaign accordingly to reach our target market. I also offer concierge, which is more service-oriented than the old definition of a Realtor's job. In today's world with so many intelligent buyers and sellers doing their own research, you have to offer more, go well beyond the standard.
Given there is a lot of realtors to choose from, what makes you the best choice of all North Shore options?
Truthfully, there are some really great realtors here on the North Shore and I do believe that each has their own strength. The most important thing to me for my business is Relationships and Service. Growing up, my father ran luxury hotels in different parts of the world. What I learned from him at a very young age, is that service and relationships are everything when you're running a business. The number of transactions you do will never measure your success. For me, real relationships with my clients always comes first and it is the best way to continue growing my business – to treat people the right way, provide the best service I can, and just be honest with my clients. Most of my business comes through word of mouth, so my advertising is minimal. When clients are referred to me, there is a mutual trust between us that starts before we've even met. They know that I am looking out for their best interests. It is important that I take care of these new clients, as the people who referred them to me have done so with high regard. And I want to honour their trust in me.
I believe my international experience abroad also sets me apart. Along with North America, I have lived in Asia, the Middle East, Europe, and Australia. This experience has given me a better understanding of different cultures and exposed me to architecture around the world. I entered this business with the intentions to be different and represent my clients in the best way I can. I start by sitting down with my clients on a personal level to better understand their desires, needs, and timeline.
Because of my Business Degree in Marketing, I spend time strategizing what is the best marketing plan for a particular property, because they're all different. My marketing techniques can go beyond what is considered the norm, to include Aerial Videography, Aerial Photography, Cinematic Videos, Light-Painted Photography, or 3D Virtual Tours, depending on the property. In addition, I offer concierge services which can include assistance in arranging stagers, design advisers, painters, general contractors, home organizers, and other trades to get the most value for a client who is selling. For buyers, I spend a lot of time preparing the best property options for their search and continually fine-tune it as we view properties. When they are ready to offer, I advise on the best course of action to take. To me, Luxury Real Estate is not defined by a price point in a city like Vancouver where all Real Estate is expensive, it is defined by the relationship and service that you build and give to your clients.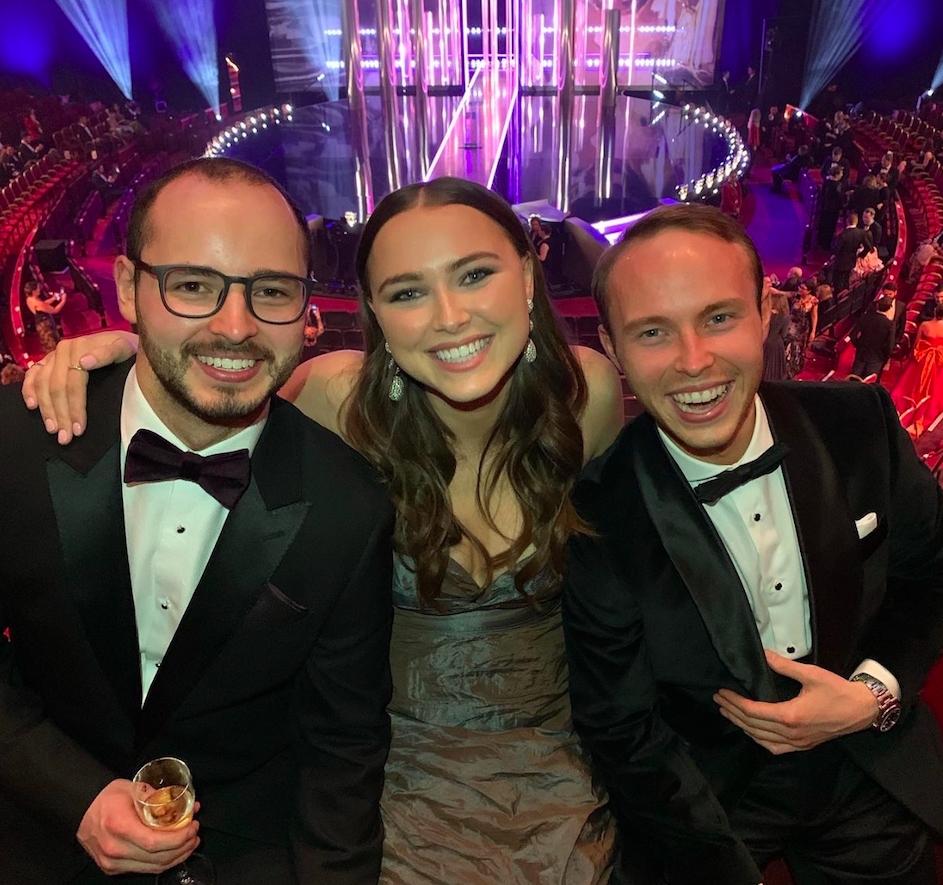 How did you enjoy growing up on the North Shore and what school(s) did you go to?
The simple answer is, I loved it! I moved to Vancouver at the age of five. Growing up, my father managed various luxury hotels around the world, so most of my young life I lived in different countries and travelled extensively. By the time I reached Vancouver and started Kindergarten, I had already lived in Singapore (my birthplace), New Zealand, Australia, and the U.S. Later, I would move to Dubai with my family for three years, before returning back to Vancouver. Needless to say, I could not have ended up in a better place to call home.
I first attended Gatehouse Montessori School in West Vancouver and in grade 1 I began an education at Collingwood School in West Vancouver until Grade 8 when we moved to Dubai. Coming back to Vancouver in Grade 12, I graduated high school from Collingwood before attending the Sauder School of Business for Real Estate, and later Capilano University in North Vancouver for a Business Degree in Marketing.
Dubai was quite an experience and I'm very fortunate to have gone there as I met so many life-long friends, but it just wasn't the same as Vancouver. No matter where I've lived in the world, this city has something special about it, and from dealing with so many international clients, I know I'm not the only one who feels this way.
Vancouver as a whole is one of the most beautiful cities I've ever been to or lived in. The North Shore is where most of my childhood memories are from, as our family homes were in Altamont and Bayridge in West Vancouver. As a kid, options were endless growing up here, especially if you liked spending time outdoors, which I did. In my younger years, I joined the Beavers Scout Group and we did hikes and trips around the area. Lighthouse Park was a routine visit. And I'll never forget the yearly parades down Marine Drive. I played hockey at Hollyburn Country Club alongside my brother, Austin, and helped coach field hockey for my sister Catherine's team in Ambleside. The North Shore is quite a small community in the big scheme and it's nice to see people you know everywhere you go. I used to bike around West Van and play road hockey with my friends in our driveway. There was always a forest with trails somewhere close by that we would explore or play games in. I made so many great friends there and it felt like a real and close community. We would always find something new and creative to do and that's what I loved about growing up here.
What are some of your favourite experiences and memories from being raised here?
To be honest, it's tough to just pick a few. Family is really important to me, so if I'm only picking a few memories I'd have to say some of the best have been spent with my mom, sister, dad and brother. Looking at my childhood, I spent a lot of time playing Hockey up at Hollyburn with my brother and friends. My mom and dad would take us there for practices and games. As a kid, hockey was such an important part of my life and it allowed me to travel throughout BC for tournaments.
When I was younger one of my favourite things was to bike around West Van with my friends. I grew up on 29th and Marine which wasn't too far from Dundarave. Because it was so close, I'd always make a point to ride my bike to this little convenience store that sold candy. We'd stock up and ride back home. When I turned a bit older, around 13 or 14 years, I'd actually tape two or three golf clubs to the side of my bike and ride down to the Ambleside Par 3 to meet my friends for a game of golf. Those were some of my best memories I had as a kid growing up here.
My most iconic memory of Vancouver is New Years. For the past 15 or more years of my life, my family has spent the week of New Years in Whistler. It's become a part of my life and a memory that will never fade no matter how much time goes by. When we were little, my brother, sister, and I would go skiing, hot tubbing, sledding, sleigh riding with hot chocolate, and whatever else we could find to do. We'd see so many of our Vancouver friends around the town. Even when we lived in Dubai, we made it a point to come home to Vancouver and Whistler for New Years.
How did you decide to commit fully to being in the real estate industry?
Real Estate was always something I found interesting. Having moved around so much I loved seeing different styles of living and unique types of architecture. When I was younger, I used to browse the internet for real estate listings because I thought it was fun. My grandfather was a well-respected Real Estate Developer in the United States and my grandmother owned her own Real Estate brokerage firm in Houston, Texas, called "Picture Properties." Above all, the person who inspired me the most to get into Real Estate was my mom.
From the time I can remember, I wanted to be an architect purely because I loved to draw and be creative. After I graduated high school, I wasn't sure what path to follow but I knew I wanted to run my own business. Being a business owner was always part of my dream. Although it is not easy, I find it exciting, and I love that every day brings something new. A couple of years after working different jobs on the North Shore and in California, I decided I would follow my mother, grandfather, and grandmothers' footsteps and get into Real Estate. My mother stopped practicing Real Estate in Vancouver two years after I got licensed as she moved to California, but she was the biggest part of how I got started in this business. Although the opportunity for Real Estate seems to have always been right there in front of me, it was my mom who inspired me, who supported me unconditionally, told me to stay positive, and keep pushing no matter how difficult or challenging it was to break into. I'm excited to say that we will someday soon be working together as I plan to open an office in Los Angeles with her on my team and the goal to do this is by the end of 2021.
When I was little there were three things I wanted to be – an architect, a musician, or a movie director. The one thing all of those jobs had in common was the ability to be creative and build whatever you wanted. Similarly, so does selling Real Estate, especially from the marketing and creative side of it all. These jobs are all about making people happy and I feel that's what I'm doing now.
Why did you pick the brokerage Sotheby's to work with and how are you enjoying that?
I've lived in seven countries over five continents. I have been fortunate to travel to more countries than I can count and had the opportunity to meet some incredible people along the way. Sotheby's is a very well-known luxury international brand and as a Real Estate Agent, branding and marketing are so important. I chose Sotheby's because I felt it was the best fit for who I was as a person. The branding of Sotheby's felt like a perfect match in the sense that we have offices in every country I have ever lived in. A lot of my clients are internationally based, and Sotheby's has allowed me to help people purchase Real Estate outside of Vancouver in places like London and California. Sotheby's is located on 15th and Marine Drive in West Vancouver and my personal office looks out at the water.
As I spent a lot of time around this area as a child, it's surreal to have my office here now. It's something quite special. As a brand, most of our marketing is internationally focused. We advertise in the New York Times, the Wall Street Journal, Bloomberg, and more.
International marketing and events are extremely important for my client base. For me, it's important that the brokerage who represents my business aligns with who I am as a person. Currently, I am working on getting my license in Los Angeles, California and I plan to have both my West Van and LA offices under the Sotheby's brand. Vancouver is a global city and if I'm going to maximize value for my clients, I believe that it is extremely important to market all of my listings both locally and internationally.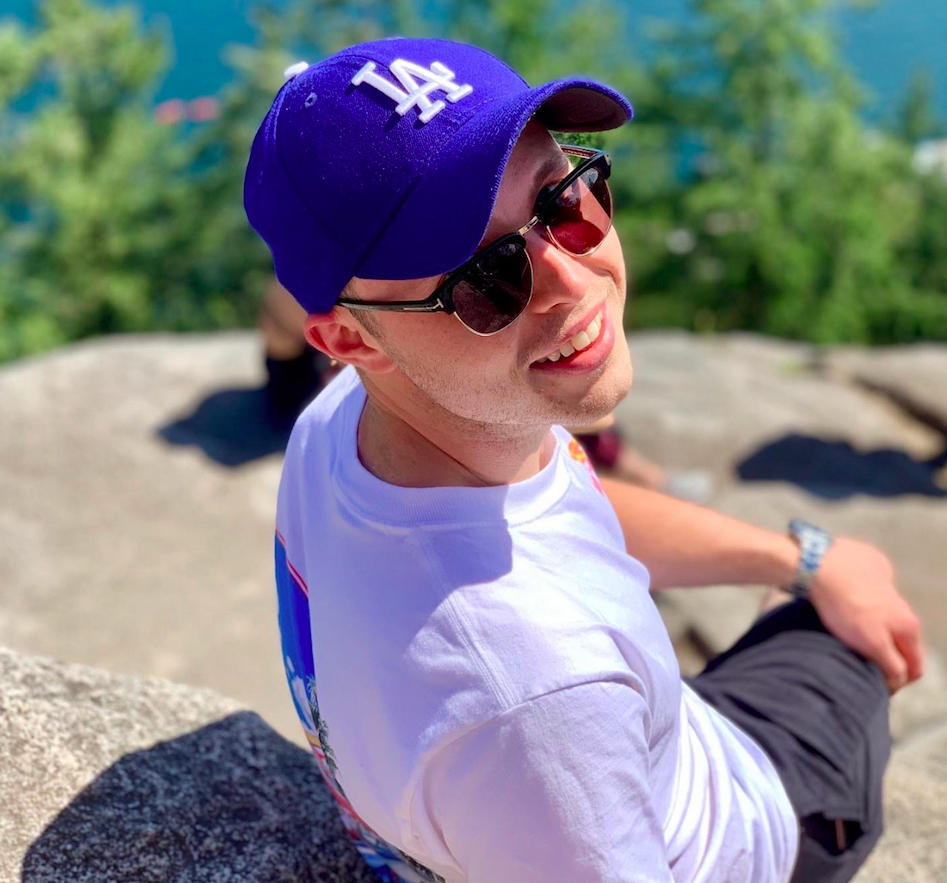 How did living in and visiting many countries around the world add context to your career?
Moving around from a young age gave me a perspective of the world that I do not believe could have been taught to me in a classroom. I have lived in Singapore, New Zealand, Australia, Dubai, London, the U.S. and Canada. When you live in different parts of the world and are submersed in their country, you learn about the culture, beliefs, differences, the local cuisine, people's interaction and their lifestyle. I also learned greatly from my extensive travel to places like Africa, Indonesia, Malaysia, Korea, China, Italy, Spain and France, as well as other adventurous destinations abroad.
One of the biggest learning curves for me at a young age was moving to a new country and having to start all over again with new schools, friends, sports, and communities. When I moved to Dubai, I was only 14 years old. At the time, I felt that I had to start my life all over because I was in a new school in an unfamiliar country where I knew nobody, far away from home in Vancouver. But I quickly learned to adapt and make the most out of my new surroundings.
When I moved to Vancouver at 5 years of age, my family and I had to live in a hotel downtown for two months, and kennel the dogs, while my parents searched for a house to buy and schools to enroll me, and my two siblings, in. At the time I felt lost because I had been living in Sydney, Australia for two years with a five-month stop in San Francisco before heading to Vancouver.
I understand starting over, changing course, and people's different wants or needs, which has been extremely beneficial with both my international, as well as my local clients.
When someone calls me and says they're moving to Vancouver from abroad or elsewhere in Canada, or even moving from one side of Vancouver to another, I can relate to them with their challenges and stresses. And my goal is to put my clients at ease and help make their move as smooth and flawless as possible. There is a lot to consider that goes beyond your property investment, like where to put your kids in school and how to find doctors.
Because I know Vancouver so well, I am able to help guide my clients in the best direction. The way that we perceive the world is everything. Living abroad and traveling has exposed me to many different worldly perceptions. Hence, my international experience has given me a better understanding and compassion for all people.
If residents in the community want to list their properties for sale with you what does the onboarding process look like?
The first thing I will do is set a time to visit the prospective client at their property of interest. It's always best to walk the property and take thorough notes, whether the owner has made improvements anywhere in the house or if minor upgrades could be made to make a difference for a greater sale price.
After touring the property inside and out, I will sit down with the prospective client and find out their needs, wants, expectations, timeline, concerns if any, and answer any questions they may have. When I have a better understanding of the prospective client's expectations and have done an overall on the property, as far the home's condition, location, pros and cons, I'll begin my search for comparable properties. I spend a lot of time evaluating the most similar properties that have recently sold, as well as those that are on the market. That's how I establish the best selling price.
Once I gather all my information, I formulate a marketing plan that is tailored specifically to that property. This can include anything from professional photos and floorplans to 3D Virtual Tours, Cinematic Videos, Aerial Photography, Aerial Videography, Light-Painted Photography, and more. I only use high quality, top of the line professionals in these fields. I then put together a full proposal showing similar sold listings, active listings, and expired listings. Along with my marketing plan.
The idea is to give the seller as much power and knowledge with pertinent information and a clear understanding of the big picture, and how I came to my recommendation on sale price, so they can make an informed decision about the sale of their home.
If I feel that we can maximize the value of the property through touch ups like paint, cleaning, staging, home organizers and more, I will offer to bring a team of people back to the property who can guide us further and give us quotes for their services. For example, staging can really help maximize the value of a property. Oftentimes, buyers purchase property emotionally and the key to selling a property at maximum value is to help paint the picture that this property would be right for them. Sometimes it's the small details in a home that make a big difference when selling.
I then schedule another appointment with the prospective client and walk them through the proposal. At that time, I can answer any questions or concerns. And we move forward from there. If they would like more time to study the information, that's understandable. I don't "sell" my clients on anything. They're smart enough to make decisions for themselves. My job is to guide and advise them. However, if they are ready to list, I am prepared to get going right away.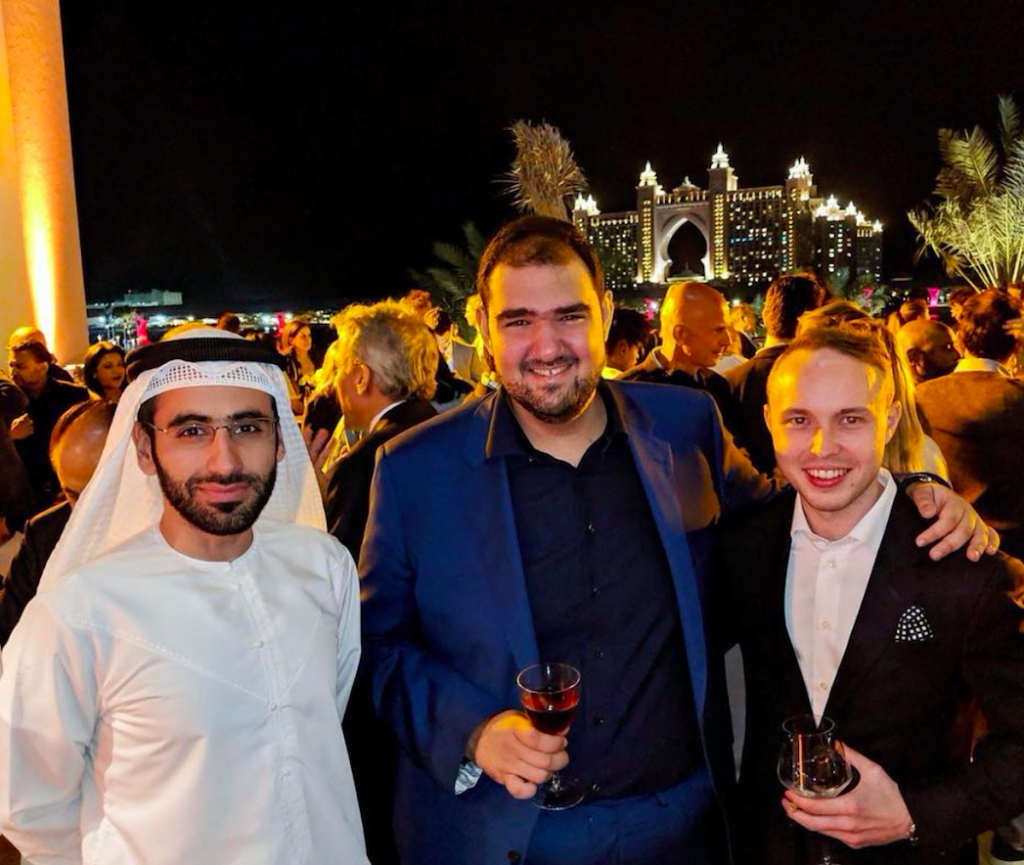 What are some key areas you focus on for maximizing sale value for property owners?
Our world is connected by technology and I believe that's extremely important to incorporate when selling Real Estate in today's times. This year alone, we've seen a shift in how we communicate with one another. As a realtor, I've seen a change in how people purchase property. Buyers are willing to judge properties off of photos, videos, and virtual tours more so now than ever before. Personally, I've had an offer come in internationally from buyers who weren't physically present for a listing of mine which further emphasizes the importance of incorporating technology into a listing. Some of the technology I use allows a buyer to see the property in much more detail than photos do, so they are willing to purchase a property without even seeing it in person.
Maximizing sale value means using the best marketing tactics available. When I list properties, I use a team of incredible local businesses who help me create 3D Virtual Tours, Cinematic Videos, Aerial Photography, Aerial Videography, Light-Painted Photography, Floorplans and more, which is just for the media aspect of it all. I also track online viewings of my listings and understand the demographics/target audience of those potential buyers, so I can shift my marketing accordingly. When it comes to preparing a home, I have a concierge service – a team of people who can patch, paint, fix, polish floors, stage the property, or whatever else is needed to attain the highest price for my client's property. I've found that staging a property can truly help maximize sale potential as it adds precision to a home, as well as the little details of bringing the property up to its best showing position. Professional new-age technology and showing the property in its best form are two key factors I focus on for maximizing my client's sale value.
What are a few trends you are noticing for home staging and general marketing of local properties?
Home staging has become more popular over the years. Staging companies physically bring in the best suited furniture, pictures, and decorative items to set the tone for that particular house. An immaculate, well-designed, clutter-free place is always enticing to buyers. Many of us have gathered favorite collectables over the years, which we do not want to become the focus of a buyer's interest. We want to keep the buyer's attention on the property and space. Staging not only enhances the photos but sets a perfect stage for a buyer when viewing the property in person.
There's another option today, which is Virtual Staging. This is done through software and photoshop. Essentially what virtual staging does is add furniture, pictures, and room decor to the photos of empty properties. Personally, I think this has its place and is cost effective, but it will never replace the feeling a buyer has when they walk into a property that's been professionally staged in the physical sense. The feeling we create for a buyer is so important because it's tough to walk into an empty home and imagine it being yours. Staging with real furniture creates an emotion for a property that can't be done through virtual staging. But virtual staging can certainly attract a buyer to view the empty property.
The most popular and successful trend in general marketing today is Instagram. I use it more than any other form of marketing. Websites are also important and I keep mine active and up to date. Technology and Social Media is ever changing and has allowed us to improve the way we market properties, so as a realtor, I always keep my eye on trends.
You work with the best marketing providers, why is quality so important to you in presenting a property?
Marketing and presentation are everything in Real Estate. Whether it's a Four Million Dollar listing, or a Four Hundred Thousand Dollar listing, at the end of the day, someone is trusting me with their livelihood and investment. Often times people look at Realtors as salespeople. However, I don't look at myself that way. I've found that most of my business revolves around Marketing and how I communicate with people. To get buyers into a property, you need to give them a reason to do so which is why each property I list comes with its own individual marketing plan. For example, a Six Hundred thousand Dollar listing in Downtown Vancouver has a very different target audience than a Six million dollar listing in Downtown Vancouver. When you're listing a property in the millions, your audience doesn't just become local buyers, it becomes international buyers who may purchase a property without even being physically present. Vancouver is an international city and people all over the world want to be here.
My marketing plan has to shift depending on the property, but the quality of my marketing never will. It has to be top-notch for every client I represent. That will never waiver. All of my listings are featured with Sotheby's leading marketing providers – The New York Times, Bloomberg, The Wall Street Journal, Juwai, Financial Times, and many more platforms. Producing the best quality photography, floorplans, 3D virtual tours and aerial photos or videos, and marketing pamphlets are extremely important to me. I have very high standards and will only work with top professionals and the finest marketing materials. My clients deserve that. Producing the best quality material takes time and is a significantly higher cost to me personally, but it's the little things that add up to make a big difference in presentation. This will maximize the sale of a property and I know in the end, I will have given my clients the best of the best.
What are a few things you like most about the lifestyle in the Lonsdale Avenue corridor?
There's something very special about this neighbourhood. I don't know if it's being by the water, grabbing a coffee at Nemesis, finding dinner at the weekend food truck festivals, or just the community and people themselves. I love the lifestyle – you can walk everywhere and it has a sense of inclusiveness. Lonsdale has a lot to offer with its variety of restaurants, fitness studios, ice cream parlours, Lonsdale Quay, and The Shipyards District. It's exciting to see how much it's changed since I was a kid. The art, history, and craft breweries all add a sense of excitement and fun. Not to mention the skating rink, one of my passions as a kid. I've seen a large shift in the number of people moving to Lonsdale in recent years and I know this will continue. Lonsdale is one of the most accessible places to get to if you're coming from outside the North Shore. The Seabus makes the connection to downtown Vancouver so easy. The area is also strategically located between the two bridges, Lion's Gate and Second Narrows, that connect the North Shore to the rest of Vancouver. Personally, I believe Lonsdale is one of the best places to live in all of Vancouver.
Outside of being a leading local realtor here on the North Shore, what do you get up to for activities?
One thing I'm very passionate about is being active. I love early mornings and I do my best to spend that time at the gym because it really helps get me going for the day, clear my mind and sets the tone for the day. I grew up playing hockey and while I don't get on the ice much these days, it remains my favorite sport. I enjoy hiking trails, especially doing the Grouse Grind and biking through town and around the sea wall. To be honest, I don't have much time off, but I make the most of it when I do. Vancouver is such a healthy city, and rain or shine, I will get out and enjoy any outdoor activity.
Lastly, is there anything else you would like the community to know about you?
I'm sure it's apparent that Real Estate is my passion, and that relationships and service are at the forefront of that. I intend to keep growing my business by expanding my services, and as I mentioned earlier, opening a second office in Los Angeles. My goal is to keep improving upon the full-service I provide to my clients, to ease the pressures for a buyer or seller during a move. I believe quality service includes relieving as many potential stresses for my clients, so they can smoothly and happily transition to their next stage. I am also working on a future plan to help local charities and businesses in the area. I believe the more successful a person becomes, the more they should give back. And that's what I call a community.
To those who have given me the opportunity to work with them this far, I'd like to thank you for that chance, it means the world to me, and I'm thankful that I get to continue doing what I love.
For more info and to ask questions you can visit his website
Connect with him using social media app Instagram
Office location is 235 – 15th Street in West Vancouver
Customer service is nbarnes@sothebysrealty.ca or 604 562 6440