Offering dine in, take out and delivery options.
When looking for a place to grab a drink or a meal on the North Shore Tap & Barrel Shipyards is definitely a place to check out. It can be a great place to stop by for a quick brunch or lunch from their expansive menu, a place to visit to grab a few drinks with friends from their dozens of beers on tap, somewhere to stop by after work with colleagues to get social, as well as a place for a delicious dinner… it's even a spot to visit on a sunny day to chill on the patio while taking in the stunning views of downtown Vancouver just across the Burrard Inlet. Right adjacent to the patio there is also the Polygon Gallery and a large outdoor water feature where families gather and hangout together.
When walking into this homegrown restaurant, only a few minutes away from the Lonsdale Quay Seabus and the new Shipyards development, you can see they truly pay homage to the areas shipbuilding history all while staying modern and fun. Given the aged woods and clean lines of the decor. Once you grab a seat you will have quite a difficult decision to make as they have over 36 craft beers on tap, 16 different varieties of wine, and an extensive cocktail menu that's always changing seasonally.
After you've ordered your drink you'll have to decide what to eat and I gotta say that decision is harder than it seems. They have a wide variety of applies and mains which range from original sandwiches and salads to mouth watering thin crust pizza's. If you're there a bit earlier on the weekend you'll be treated to a mouth watering west coast inspired brunch menu. Perfect for hangovers on Sunday!
The location for the Tap & Barrel Shipyards is ideal as it sits right at the bottom of Lonsdale Avenue in the literal centre of Lower Lonsdale with a huge patio overlooking the waterfront. You're just a few minutes walk away from tons of public transit and the Lonsdale Quay Market. If you take a 10 minute walk you'll find yourself close to some of the local craft breweries in North Vancouver such as Green Leaf Brewing, Streetcar Brewing, North Point Brewing, Beere Brewing, and House of Funk Brewing, which makes Tap & Barrel Shipyards an awesome starting or finishing point for a small brewery crawl.
If it's summer time you can always go for a walk on the Burrard Dry Dock Pier while taking in breathtaking views before stopping in here. If it's wintertime you're a few minutes walk away from the new Shipyards Ice Skating Rink. May it be a meal or a drink you're definitely in for a treat when you visit any Tap & Barrel location. They also take reservations and have a solid happy hour with cheap drinks and eats. Go visit them soon.
For more info you can visit their website, connect with them using Instagram, Facebook, Twitter, Yelp and TripAdvisor.
Restaurant is located at 8 Lonsdale Avenue in North Vancouver
Customer service is shipyards@tapandbarrel.com or (604) 638-2339
Photos of Tap & Barrel Shipyards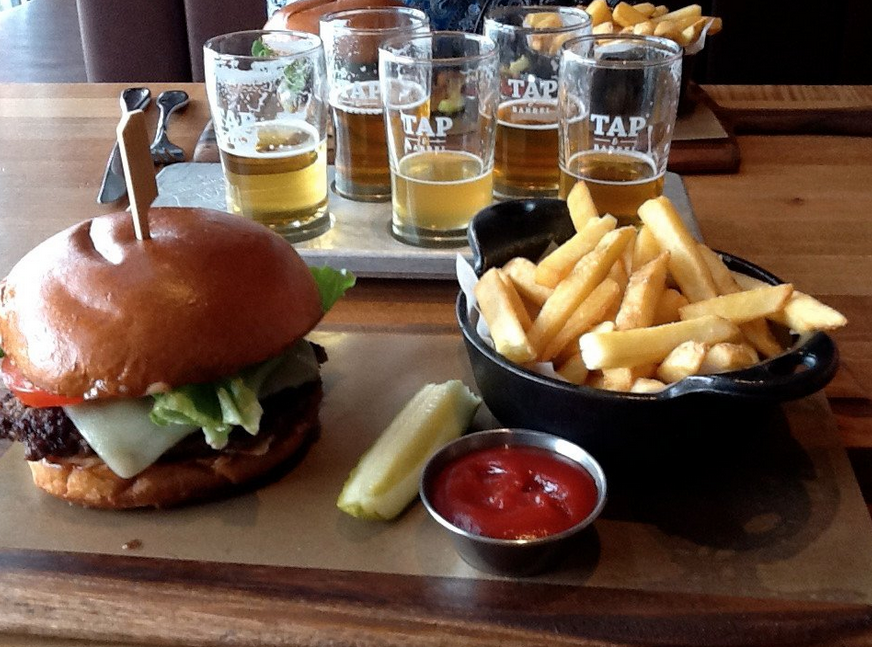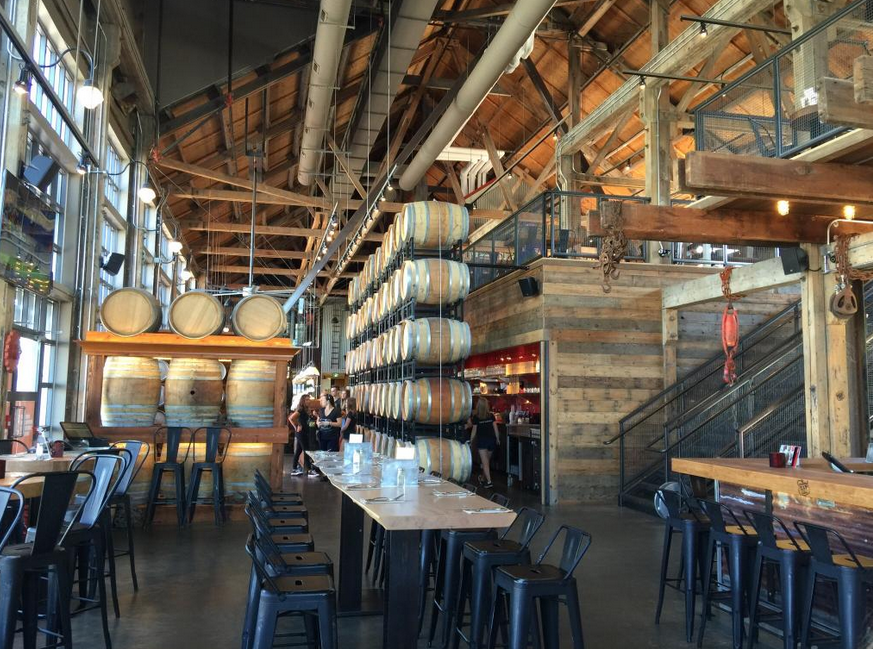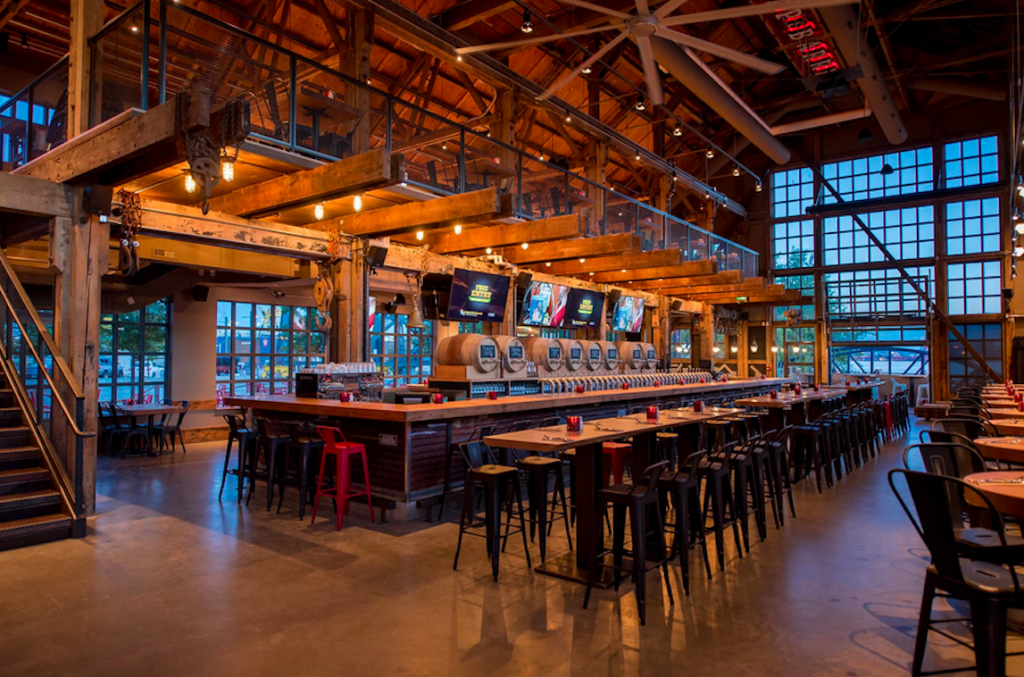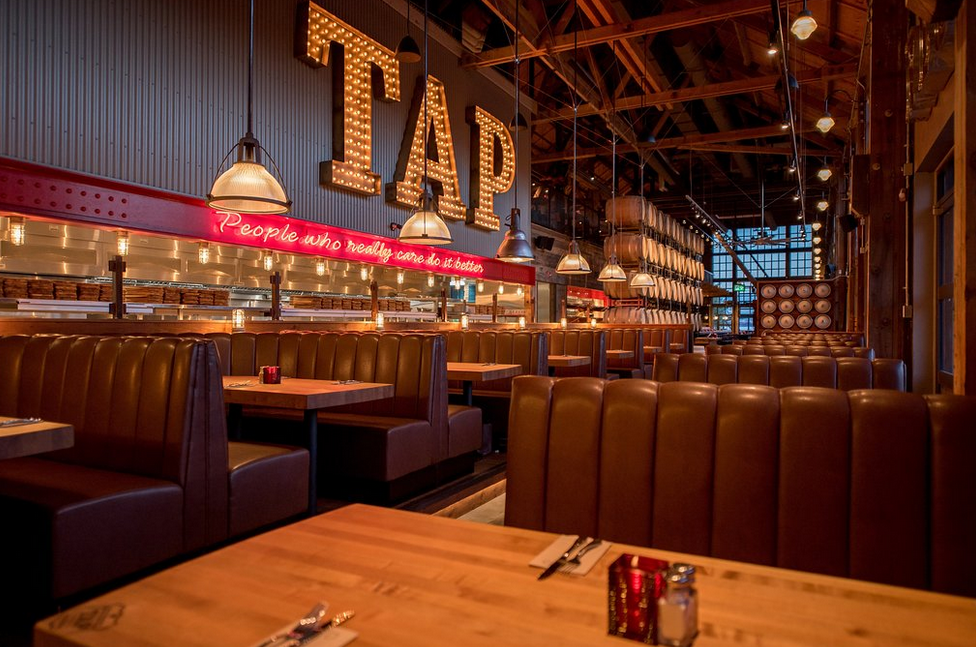 ---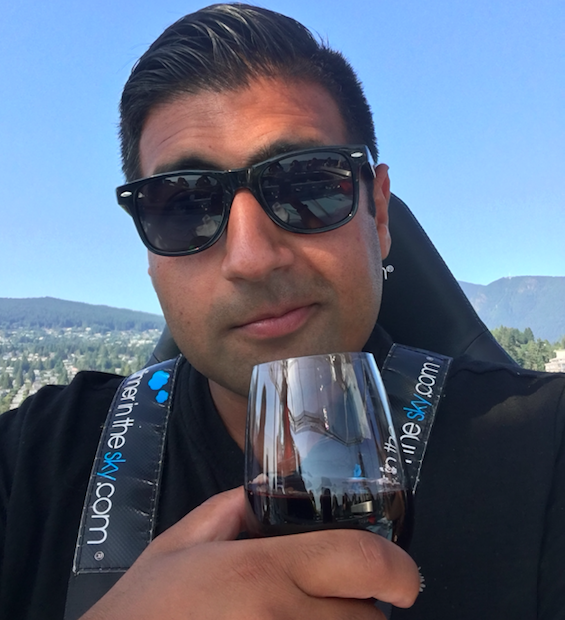 Article by blogger Rishi Sharma or "rishiisme" as he's known on Instagram. Rishi's motto is to "seize the moment" and he does that by being an avid traveller, and exploring new places while trying out different drinks from all around the world. When he's not travelling, he enjoys searching for hidden gems around Vancouver. Rishi loves to highlight and help shine a light on local venues that can sometimes be missed or overlooked. So join him in his exploration by following @rishiisme on Instagram.