For those of us who are high achievers and generally want the best from life, making health and fitness a priority is a must to have sound framework for your overall quality of life. Working with world class personal trainers and group fitness coaches can give you what you need to stay consistent and reach for your best physical and mental fitness levels. On top of this you need access to great equipment and infrastructure that allows you to go beyond what you think you can achieve and find excellence.
This is where the team at Innovative Fitness North Vancouver comes into the equation, with top notch trainers who live and breathe the lifestyle along with having formal training and experience. They have some of the best equipment available today and can assist you with feeling better, looking healthy, and improving your athletic performance in the sports and hobbies you enjoy. In this article we get to chat with Ben Carr who is the owner and founder of the fitness facility.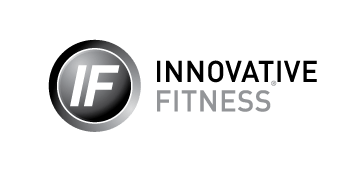 How did you get started with Innovative Fitness and what do you like about operating in North Vancouver?
Getting a business started is a complicated process. There was no "small business start up" class in the School of Kinesiology at UBC. I had a lot of help! I had to learn as I went but what helped the most was becoming embedded in the community, meeting and connecting with other North Shore business owners and learning from them. I love North Vancouver's active, community energy. People show up for each other here! There is a sense of togetherness. You don't get that everywhere. Not to mention, fitness, health and outdoor adventure are at the top of people's priority lists here which is perfect for us!
What are the health and fitness services that you offer to clients?
We offer in-studio and virtual personal training sessions, nutrition coaching, active rehabilitation, fascial stretch therapy, team training sessions, as well as sport-specific training. If you want to move and excel at your health and fitness we have what you need.
If our readers want to work with you on their health and fitness needs what is the best way for them to do so?
The best way for readers to purchase services from us is to contact us at northvan@innovativefitness.com or give us a call at (604) 929-3939. After the initial phone call or email to discuss your high level needs, we would love to meet you in person to introduce ourselves and show you our facility.
Before operating the North Vancouver location of Innovative Fitness what were you doing for work or a career?
I was working at our Kitsilano location as a Training Coach and manager for about 6 years before finally leaving to open up Innovative Fitness North Vancouver. Previously I spent some time exploring the industry and working in various areas from sports coaching to physical education teaching and athletic training. All of the experience helped me to become well rounded in working with a variety of client needs.
Outside of operating your fitness business what do you get up to for activities in your personal time?
My personal time is mostly spent with my wife and new puppy! We love to cook. We make a new recipe pretty much every night. My active life includes mountain biking, hiking, snowboarding, beach volleyball, trail running, and of course, getting trained by my team at IF North Van. Now that we are in Phase 3 and moving out of covid lockdown I am also catching up on some much needed social time!
Lastly, is there anything else you might want our readers to know about you or Innovative Fitness?
The most important thing about who we are is INCLUSIVE. There is a lot of body shaming and judgment in our industry. This philosophy of inclusivity is at the core of who we are. We live and breathe it daily. We have created an amazing community gym welcoming people of all ages, fitness levels, cultures and body types who are all challenging themselves to whatever is important to them in their life. We look forward to chatting with you about your health and fitness goals and showing your our world class fitness facility.
For more info you can visit their website and connect with them using social media apps on Instagram and Facebook.
The location of the fitness facility is 1805 Welch Street North Vancouver.