What makes the best Mexican food experience? Of course Tacos always set the bar for enjoying local restaurants serving food from Mexico. However, cuisine from Mexico does have a wide variety of palettes depending on which part of the region the culinary items come from.
Recently we had the distinct pleasure to enjoy some of the top Mexican food in North Vancouver from Tacomio located here in Central Lonsdale right across the street from The Lonsdale and beside Whole Foods. We got 2 dinner box kits, one for people who eat meats and one for vegans. Both of them were amazing and had multiple types of protein and condiments. Fermented goodies, pickled toppings, fresh salsa, and warm taco shells were all within the dinner boxes. The setup makes for easy dipping and customizing your Tacos for a unique experience on each one you eat.
If you are looking for an awesome restaurant here in North Vancouver to get takeout or pickup from we strongly suggest trying Tacomio, the value in terms of food quantity and quality is there so it's a good choice for families. In this article we get to chat with Cleopatra who is the co-owner of the eatery along with her brother Fhernando. The story about them and their business is outlined below.
How did Tacomio get started and what are your plans for the brand long term?
My brother Fhernando and I, grew up watching my mom's passion for cooking. She shared her love of food with us from an early age and taught us how to cook. Our happiest memories are centred around food.  It brings us immense joy to be able to bring and share our favourite childhood dishes. Tacomio began as the dream of Fhernando, who was previously Head Executive Sous Chef of The Vancouver Club, where he perfected his skills over many years.
We opened our first store on February 28, 2015 in Gastown. Currently we have two sit down locations, the one in North Vancouver and one at UBC. Also we have a Pick up Window located at our test kitchen in the Strathcona neighbourhood. At the moment the future seems very uncertain due to covid-19, but we hope that our business will pull through the crisis and be able to bring exciting Mexican food eats to Vancouverites for years to come.
What is the inspiration for your menu items and some of the most popular selections people love? 
Our inspiration is the flavour combinations our mom created when we were kids. We were so spoiled by her talents and grew up eating amazing dishes. We want to recreate some of those tasty eats she was known for by using the best quality ingredients and elevating them by using new cooking techniques that Fhernando has learned over the years.
Currently our most popular selection is our Taco Kit, as it offers a wide variety of choices. They offer a very fun and interactive way to eat. Everyone gets to creat their own tacos. Our customers love sharing them with their families and friends.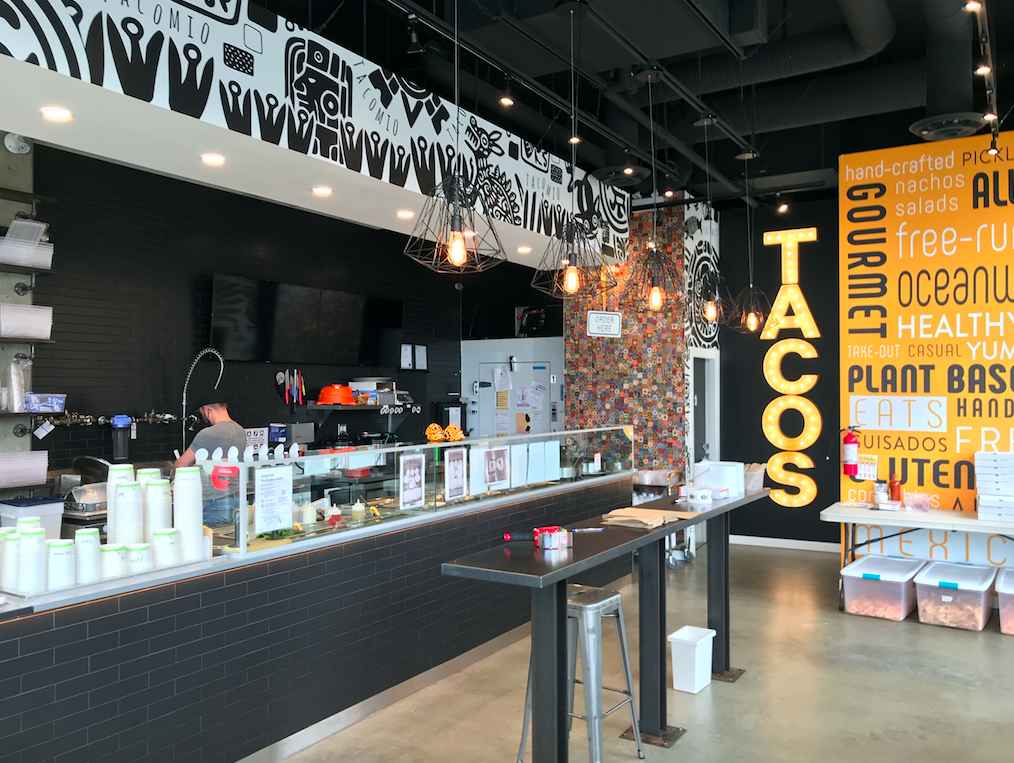 You have vegan options, has that always been the case or are you expanding offerings based on customer feedback? 
We have always had vegetarian and vegan options, we try to offer a good selection for everyone. Also, we have tons of gluten-free menu items, we are always testing new recipes and dishes to expand the lineup.
How are you enjoying operating your Lonsdale Avenue North Vancouver location?
We love North Van, the neighbourhood has been so loving and welcoming. We are so thrilled to be part of the Lonsdale community. Due to the small size of our shop we currently are not doing sit down service, only take-out and delivery, but as things improve we hope to be back fully operational and welcome our customers back into the shop. We can't wait to see and serve our happy eats to smiling faces!
If some of our readers are local business owners, can they get catering with you and how many people can you provide food for?
Yes, we have an amazing catering menu and we are able to provide a wide range of catering options. We have catered from small family events to huge corporate events. Our culinary team can create custom menus for every type of food. For the past 5 years we have catered some of the TED talk events. The biggest catering we ever done was for over 1200 guests.
What are some North Vancouver companies or events that you have done catering for in the past?
We have catered several high profile clients at private residences, Vancouver school board events, and several elementary schools.
Outside of running your eatery business, what do you get up to in your personal time?
We have been working very hard through this crisis, the work never stops. But when there is a day off, we like to spend it with family and friends.
Lastly, is there anything else you might want our readers to know about you or Tacomio?
Tacomio is family owned, run and operated. We take a lot of attention to our food and ingredients, we use the best quality ingredients and use many local suppliers for our ingredients.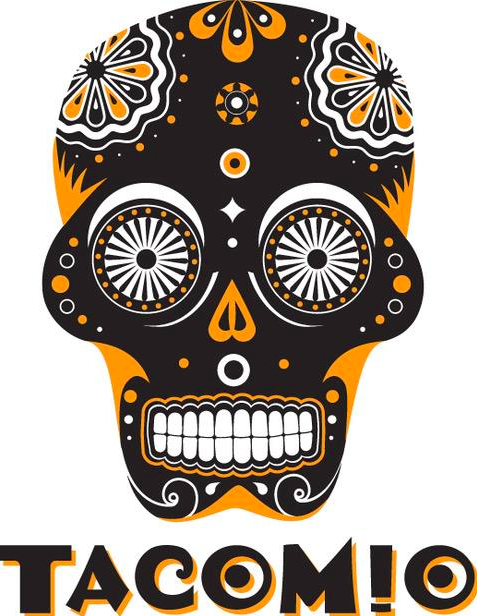 For more info or to order pickup or delivery food you can visit their website and connect with them using Instagram and Facebook apps.
Storefront location is 1300 Lonsdale Avenue in North Vancouver
Customer service is cs@tacomio.com or (604) 288-1999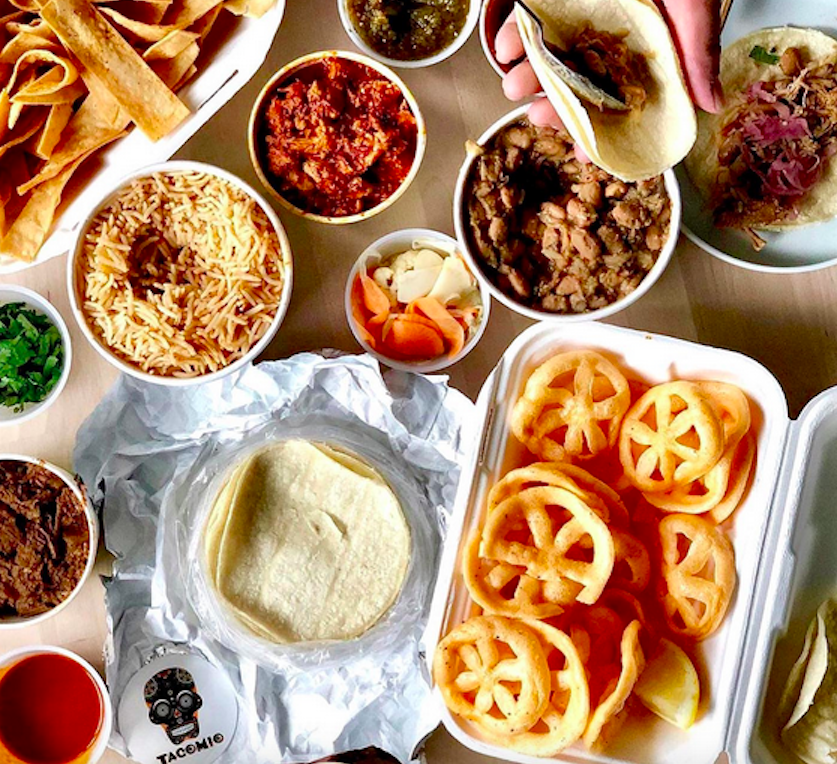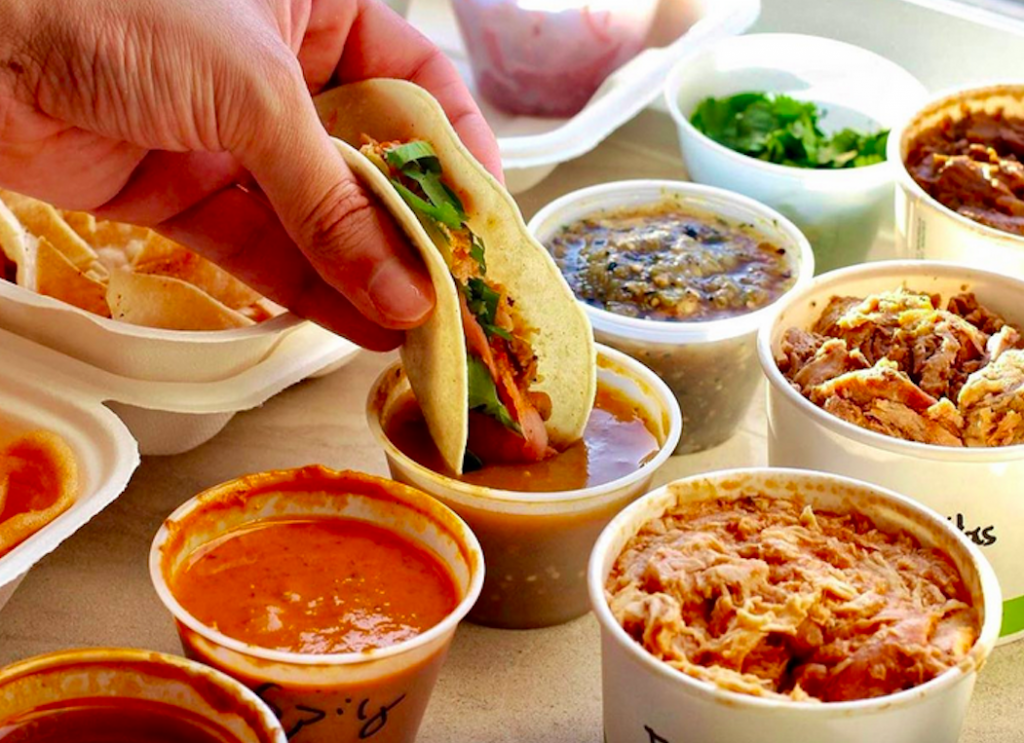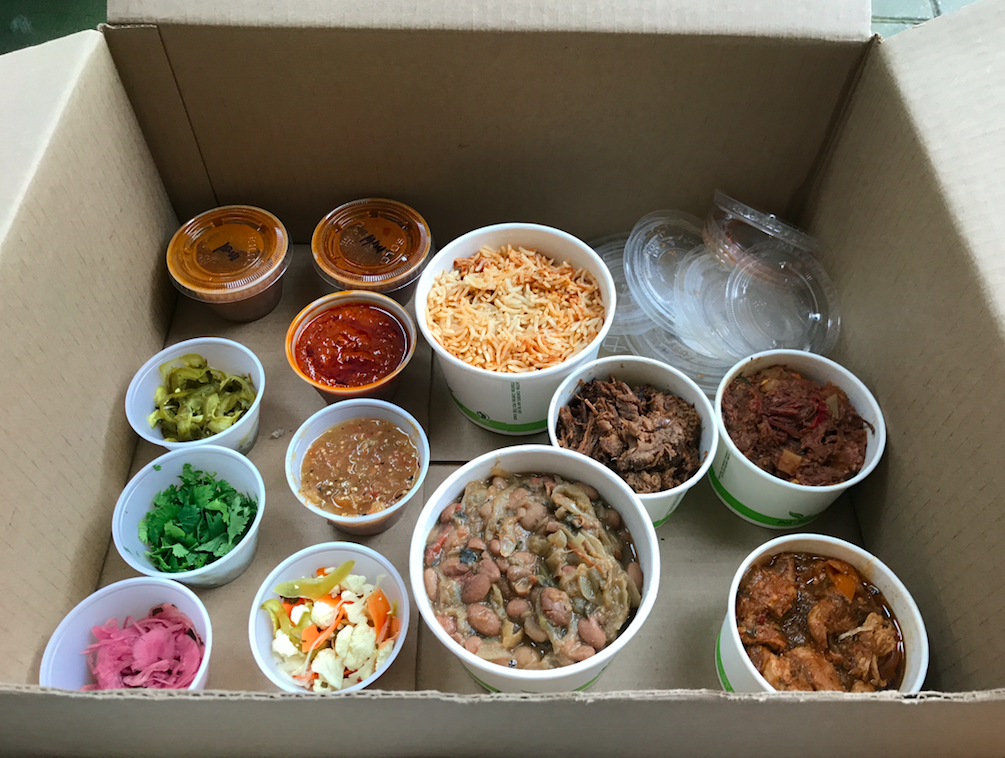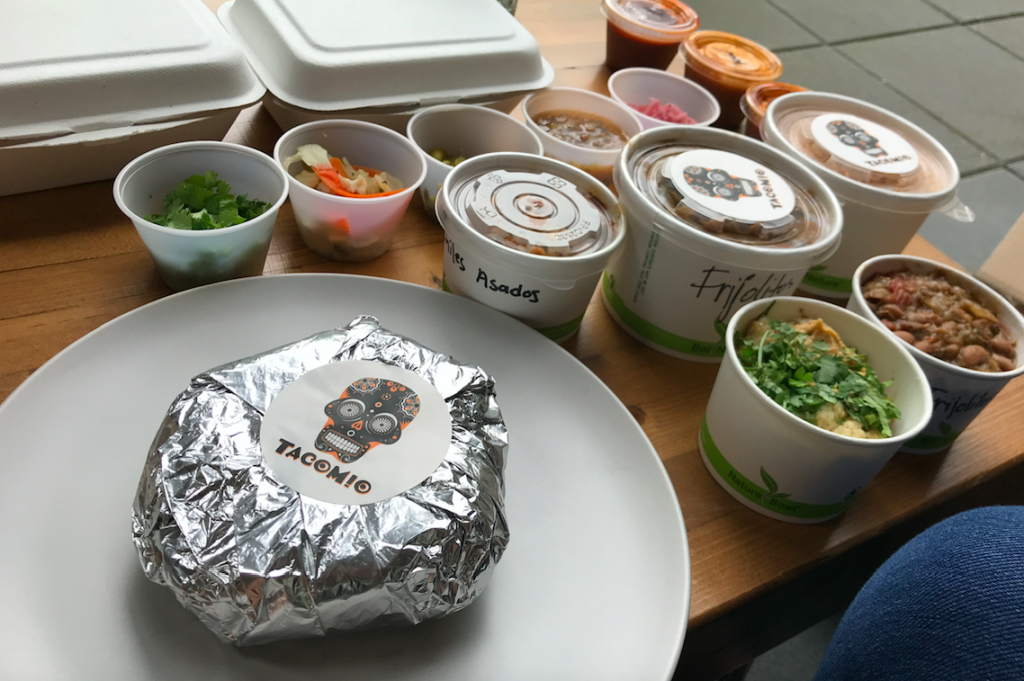 ---
COVID-19 update: Following government guidelines to keep their staff and community safe, Tacomio is offering Take-out and Delivery from our Strathcona and North Vancouver locations. UBC's location is temporarily closed. You can also order online through DoorDash, Skip the Dishes, Uber Eats and ClickDishes. Tacomio, which translates to "my taco", is a family-ran eatery serving fresh, authentic Mexican street food. Their dishes are prepared with love using local, seasonal, sustainable, and high quality ingredients, and drawing on recipes passed down through the generations. Tacomio began as the dream of Fhernando Llanas, previously Head Executive Sous Chef of The Vancouver Club, where he perfected his skills over many years. Fhernando and his sister, Cleo, grew up in the charming, close-knit town of San Miguel de Allende, Mexico, famed for having some of the tastiest eats in the region! The Llanas family relocated to Canada more than 20 years ago, and continually feel blessed to call this beautiful country their home. Drawing on the high standards of The Vancouver Club, his mama's beloved recipe wisdom, and a fondness for their childhood meals, Fhernando aimed to serve traditional, authentic Mexican food to Vancouverites, filling a void in the local culinary landscape. Tacomio was born in 2015, much to the pride of the Llanas family, who all play an active role in its day-to-day operations. From our family to yours, as a small business, we appreciate your support more than ever during these difficult times, and we look forward to continuing to bring you our delicious Mexican food, prepared with love. Stay safe and healthy, everyone! We will get through this together, as a community. Muchas gracias – much love and gratefulness, from us all.