The local craft distilleries here throughout British Columbia and across Canada have been coming together due to covid19 to create hand sanitizer for usage by the public and front line responders. This is a very noble thing to see and we applaud taking those steps as it's not always easy to pivot a business model mid stride.
Stealth Vodka Distilleries based here in North Vancouver has dedicated their entire production line and daily workflow to creating hand sanitizers which are desperately needed and in short supply at local stores. Even places like London Drugs and Walmart have had their fair share of shortages.
In this article we get to interview Randy Poulin from Stealth Distilleries to get to know him and their craft distillery better for our readers. Check it out below and consider stopping by their storefront to stock up on hand sanitizer. Moving forward you will be able to get world class craft vodka made in house from their talented team.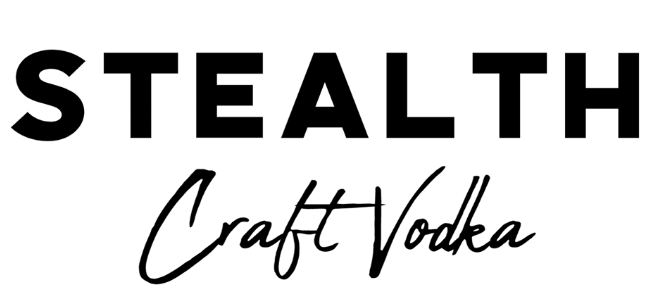 How did the business get started and what do you like about operating here in North Vancouver?
Stealth Distilleries took shape back in 2006 when the product was contract distilled in the US and imported to Canada. When the liquor laws changed for craft distillers in 2013, there was a great opportunity to build our very own distillery and start producing the product from scratch. In 2015 we built the distillery located at 20 Orwell Street in North Vancouver and got to work crafting our very own vodkas. After a year or so of assembling the equipment, experimenting with various recipes, and refining our product we were ready to start selling what is now known as Stealth Craft Vodka. We originally only produced one vodka (Stealth Corn Vodka) however after hearing the feedback from the industry and our clientele, we started producing our second, Stealth Wheat Vodka, to provide a more traditional, neutral tasting product. We strive to make the best tasting vodka we possibly can and are proud to say that both our spirits are award winning products recognized by the Canadian Artisan Spirits Competition. We love the natural setting of the North Shore and couldn't imagine operating anywhere else in the Lower Mainland. The people are wonderful and friendly and love to support local businesses. We are blessed to operate in a city that has so many wonderful small businesses.
What are some of the most popular types of vodka that you create currently?
We make two types of vodka; Stealth Corn Vodka and Stealth Wheat Vodka. Both are products have won Gold Medals at the Canadian Artisan Spirit Competition and are of exceptional quality. They are distinctively CRAFT in that they are made from scratch (no NGS) using B.C. grown agriculture products and are batch distilled. Stealth Corn Vodka is the naturally sweeter of the two. It is a well rounded spirit that has a creamy body and lovely dry finish. Great to sip straight or on ice. It is also organic and gluten free. Stealth Wheat Vodka is a single grain vodka that offers a great clean taste with smooth finish. Subtle notes of sweet grain and a crisp body make this a great vodka to mix in any cocktail!
Where can North Shore residents and visitors purchase your products locally?
We are currently selling both our Coastal Cleanse Hand Sanitizer and Stealth Craft Vodka directly from our distillery in North Vancouver. We ask that inquiries for the purchase of either product be directly through our website or by sending an email to orders@stealthvodka.com during the covid19 pandemic so that we effectively manage supply and orders. Our vodka products can also be found in privately owned liquor stores, specifically Dollarton Liquor Store, Edgemont Fine Wine's Spirits and Ales, The Gull, Pemberton Station, Queen's Cross, Toby's and North Shore Liquor Store.
What is the inspiration behind continually improving your distilling processes?
We pride ourselves our producing exceptional quality vodka and it took us a while to create a product we were truly happy with. That being said, now that we have two award winning vodkas, we strive to grow our business without sacrificing any of the quality that we are so proud of. We aim to make our distillation more efficient from start to finish, along with consuming less material and energy to do so. We are a very small team/family and efficiency plays a big role in what we are capable of accomplishing. We also strive to reduce our waste and become more innovative as we move forward.
In your spare time outside of running the business what do you do for activities?
We love to be outdoors; hiking, beach volleyball, relaxing on the beach, SUP, walking our dog. We also love to cook and check out the new hot spots in the city for the best cocktails and food pairings.
Is there anything else you might want our readers to know about you or your business?
We are a 100% family owned and operated business. We do our very best to give back to the community by sponsoring a number of events and initiatives such as the Harmony Arts Festival and BCSPCA to name a couple. Keep your eyes peeled for more community involvement in the near future and come say hello! During the covid19 pandemic we've converted 100% of our efforts to producing hand sanitizer to help fight the spread of the virus. We are constantly trying to reduce our cost and gain efficiencies so that we can pass the savings on to the consumers. We appreciate all the support and want to thank everyone for choosing to buy local products. We are currently selling our Stealth Craft Vodka (750mL) and Coastal Cleanse Hand Sanitizer (500mL with spray) as a promotion for $40 (tax included).
For more information you can visit their website and connect with them using social media apps on Instagram and Facebook.
Storefront location is #3 – 20 Orwell Street in North Vancouver