Are you looking for an awesome restaurant to get breakfast, brunch or lunch here in North Vancouver? Look no further then Douce Diner which serves classic meals that make you feel good about what you are eating as well as seasonally variable unique dishes. Right now they are doing take out and delivery orders and you should give them a try this May long weekend.
In the future they will also be offering 'pop up' dinners to compliment their other meal types, so keep an eye out for that. On their social media accounts they are super playful, sincere and engaging. Which speaks volumes to the brand and the people behind the food. Think smiles and fun!
In this article we got to speak with Dawn Doucette who is the owner and food architect behind all of the unique ideas at the diner. Check out what she had to say below and learn more about the epic eatery.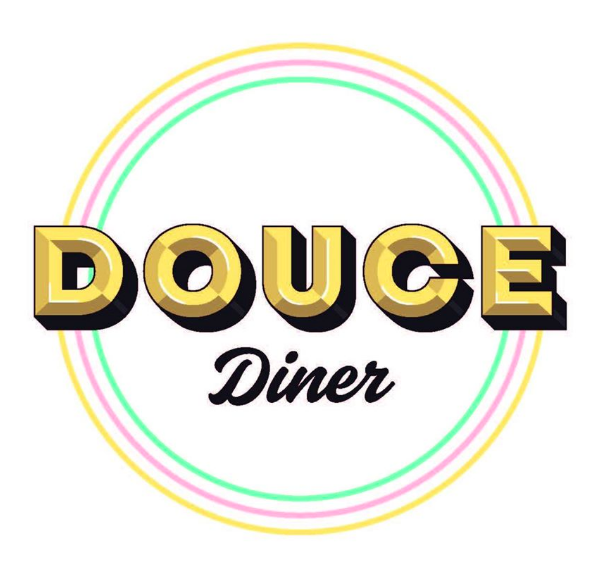 How did you get started with your diner and what do you like about operating in North Vancouver?
My husband, Nino, had been eyeing this location for eight years, back when it was the Corner Cafe. He would come in with the kids and sit with the former owners, and from day one would tell them, "whenever you're ready to sell, let me know." He would go two to three times each month. After eight years, they were ready to sell. My sister came in to help with the design, and she did so much research from the wallpaper to the chairs. She nailed it. With the menu, I thought, 'go back to your roots and remember grandma's Sunday night suppers.' It was about the smells; I love walking in here at 7am in the morning and smelling the hash browns and the bacon. I really wanted to support local businesses as best as I could while keeping everything fresh and pure.
What are your most popular food or drink items and your inspiration(s) in creating them?
We just rolled out our new takeaway service, Douce Coop, which had been a dream of ours for a while now. I'm really inspired by Southern cooking (and think that I was a Southerner in another life), and how the meals are based around bringing the family together. Sadly, with the state of the world right now, we had to roll this out during a time when people can't get together, we envisioned picnics in the park with buckets of our chicken, and hope that when things return to normal, we can make that dream a reality. For now, we want to feed families, couples, or anyone with a craving for homemade, local, double-breaded fried chicken and all the fixings. Douce Coop is available from Thursday to Sunday, 4 to 7:30 p.m. Douce Diner is also collaborating with Bridge Brewery, offering six-packs and single beers.
Before operating your diner what were you doing for work or a career?
Dawn graduated from the California Culinary Academy and went on to study at the Sushi Academy in Japan, followed by cooking experience in Toronto and San Francisco. She was trained and mentored by Chef Judy Rodgers (Chez Panisse, Zuni Café), a chef who helped transform the way Americans think of food through her devotion to local, meticulously prepared, and seasonal ingredients. But perhaps Dawn's most significant influence is that of her Acadian family routes. In essence, you'll see some of those influences, combined with her flavourful, sophisticated comfort food and twists on classic diner food, on the menu at Douce Diner. Dawn owned a successful diner in Lowville (just outside Burlington), Ontario, to project her culinary consulting work, some of your favourite dishes at Earls Kitchen & Bar, Saltlik and Town Hall were developed by Dawn. She has consulted for such iconic local food and beverage companies as the Parthenon Grocery Store and Caffe Artigiano, and more recently, the North Shore's Bridge Brewing on their small food concept. Dawn's fun, easy-going manner has made her a popular guest on Vancouver's Global TV, City TV and CTV. She was a popular contestant on Food Networks Canada's Top Chef, and a much loved "grownup" chef on Global TV's Kids Culinary Challenge.
What do you currently offer for ongoing day to day specials or happy hour promotions?
For our takeaway service, we are offering a 10% discount with curbside pick-up and 20% for first responders as we want to give back to the community during this difficult time.
Outside of operating your eatery what do you get up to for activities in your personal time?
Hiking, spinning, travelling, and getting together with family and friends. I try to stay active enjoying the North Shore lifestyle amenities as much as possible.
If you would like more information visit their website or connect with them using social media apps on Instagram and Facebook. You can also read their reviews on Yelp and TripAdvisor.
The location of the diner is 1490 Pemberton Avenue North Vancouver
Customer service is dawn@doucediner.com or (604) 980-2510