The 2020 Shipyards Night Market is starting up again for the 10th annual summer season on Friday May 1st from 5pm to 10pm at Shipbuilders Square in Lower Lonsdale North Vancouver. Happening every Friday from May 1st to September 25th come and enjoy tasty food trucks, local vendor booths, live music and entertainment, a beer garden with cider and wine, community activation's and so much more.
Located right beside this Friday night market is also The Shipyards development building which hosts an outdoor skating rink in the winter and a waterpark splash zone in the summer. Enjoy views of the downtown Vancouver skyline and looking out onto the Burrard Dry Dock pier where historically ships were built and repaired. Venture nearby the market and explore the Polygon Gallery and the soon to open Museum of North Van.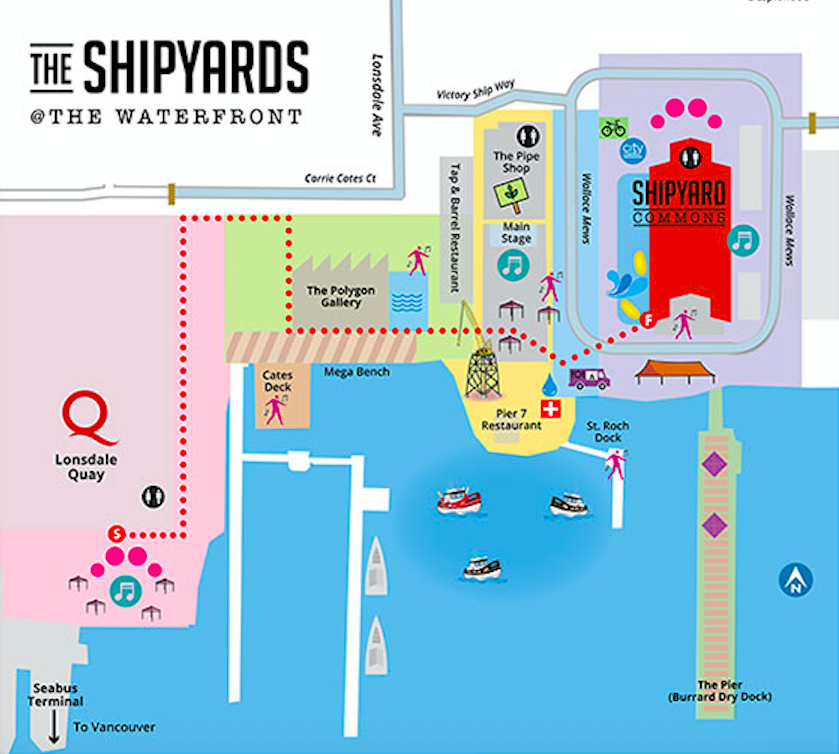 The night market is green focused with a team of people helping to mitigate the event garbage and waste by focusing on recycling and reuse wherever possible. The event organizers would prefer that no single use plastic is used at the market. As one of the cleanest and most accessible neighbourhoods in Metro Vancouver, ensuring minimal to no waste left behind is key.
Welcoming and accessible to people of all ages, kids, teens, adults and those person with disabilities, you can roam around the market grounds and access everything as it's all on one level. With plenty of seating and community spaces, and accessible public parking at Lonsdale Quay, underground at The Shipyards or on the streets near by and out front.
With a focus on raising money for charities and uplifting the community the shipyards market considers all facets of the event during planning. Trying to keep costs in line for vendor booths while taking a percentage of the revenue to donate to local charities and organizations.
Ingrid Doerr was the creator and founder of the market which was started back in July 2011 (now run by North Shore Green Markets Society) and has grown tons over the years to become what it is today. Always remembering how the market got started you can find small batch hand crafted and artisanal local vendors as well as large corporate brands setting up shop at this summer event.
Vendors can submit applications online using the forms below.
The best weekend marketplace every summer across Metro Vancouver is the shipyards night market, due to the ease of access using the Seabus and variety of booths and vendors. Right on a boardwalk waterfront and in an old space that was used for the ship building industry. There's so much history to checkout and art installations to view right over to Waterfront Park.
For more info about the market visit their website and read yelp reviews or connect with them on social media using Instagram, Facebook and Twitter.
The location for the event is Wallace Mews in North Vancouver.
Photos of the Shipyards Night Market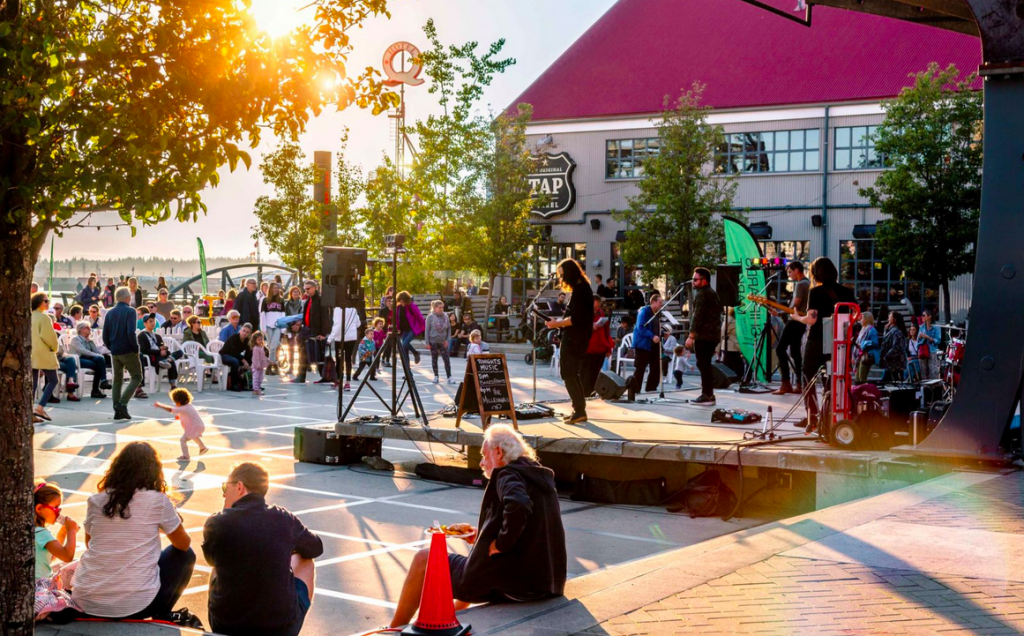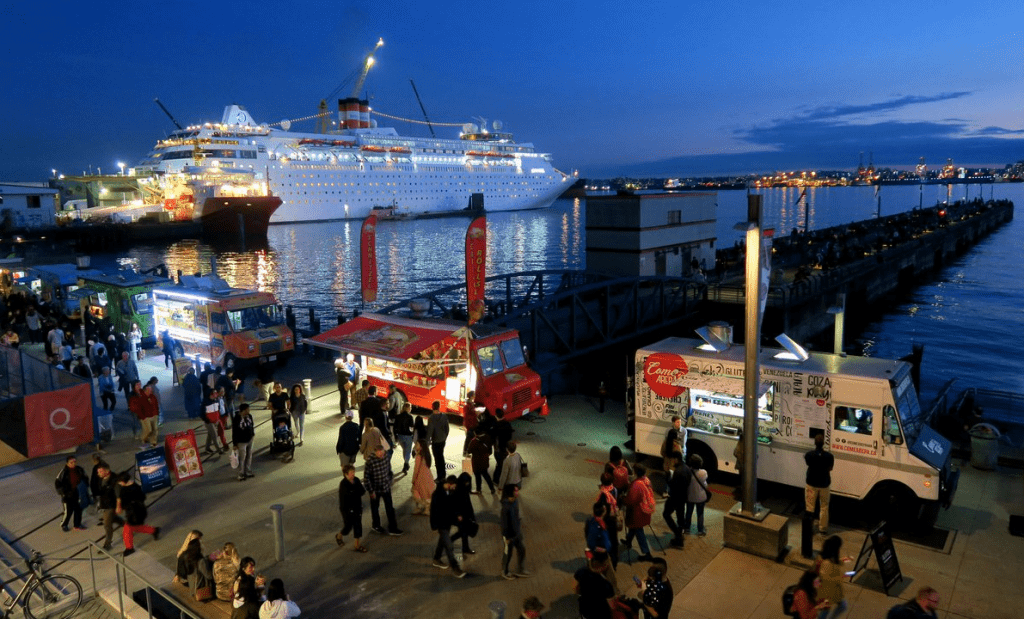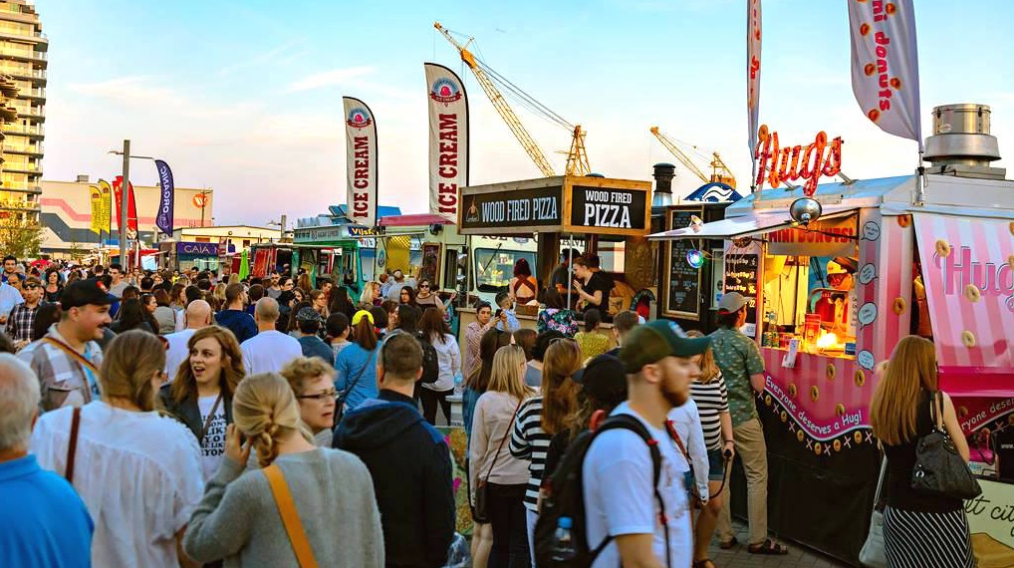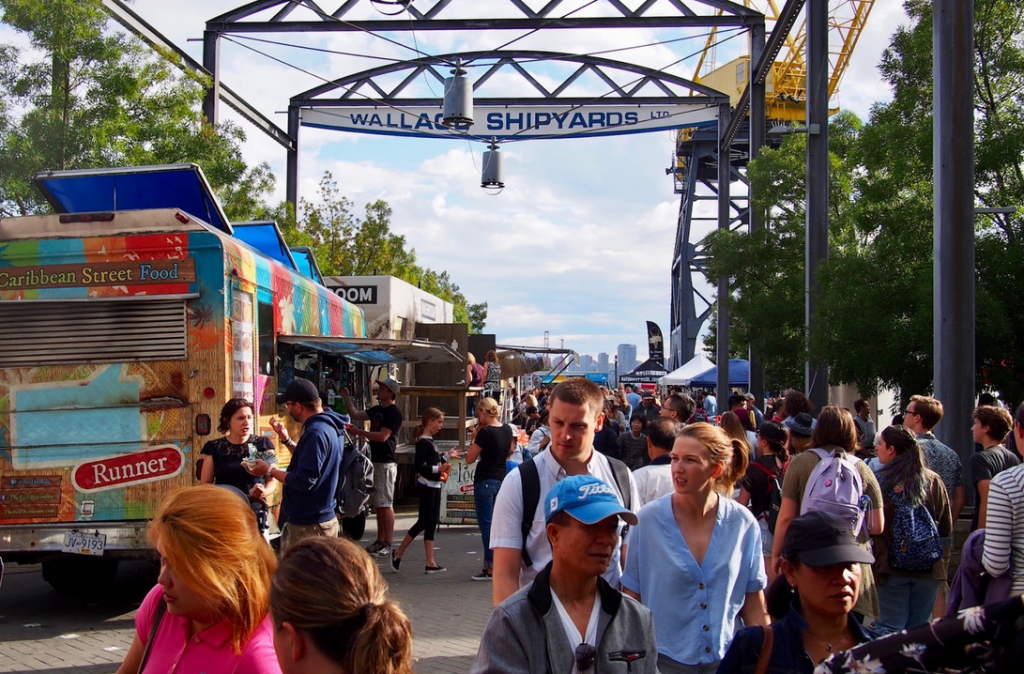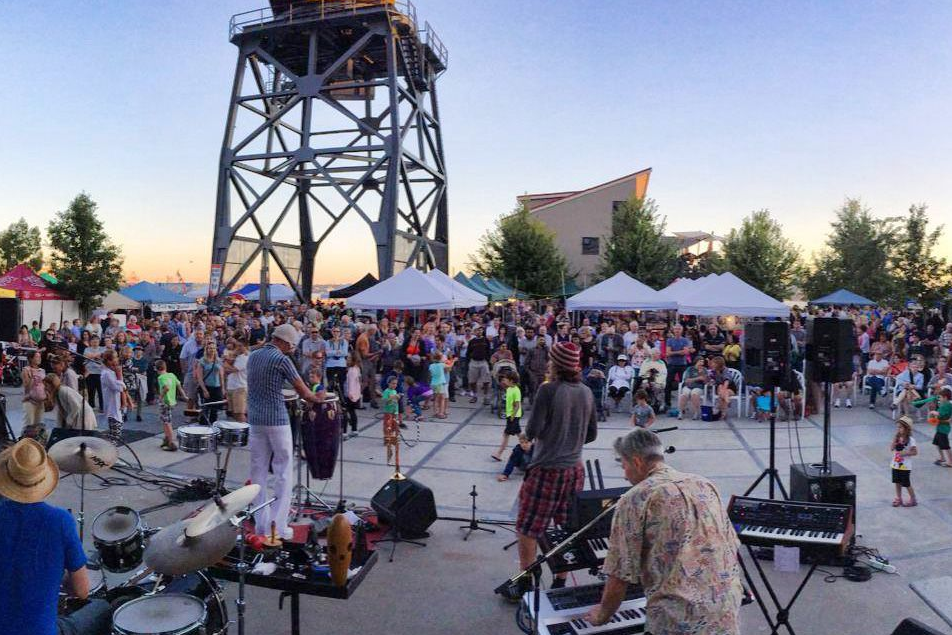 Promo Video for the Market