For many Canadians Hockey is not only a sport to watch with your friends or enjoy playing yourself, it's a past time that makes up much of our culture. Growing up in British Columbia meant every day after school getting together with your neighbourhood friends to play road hockey or head to the local arena for a proper game. We would even flood out Tennis courts in the winter so they would freeze over to allow us to play hockey whenever we wanted. As well as enjoying a game of "shinny" on a pond or another body of water. The only downside to playing hockey on a frozen body of water was the sand in the ice would wreck your skates so having 2 pairs was pretty common.
With that said we are very excited that Rogers Hometown Hockey will be coming to showcase the stars here in North Vancouver at The Shipyards outdoor public skating rink. Hosted by none other then hockey legend Ron MacLean and Tara Slone. To be honest it would have been nice to see Don Cherry being part of this national hometown hockey tour, however he retired in a way that's not necessarily inclusive of him continuing with hockey being a spokesperson. Perhaps he should have retired earlier, but we will leave that topic for another day.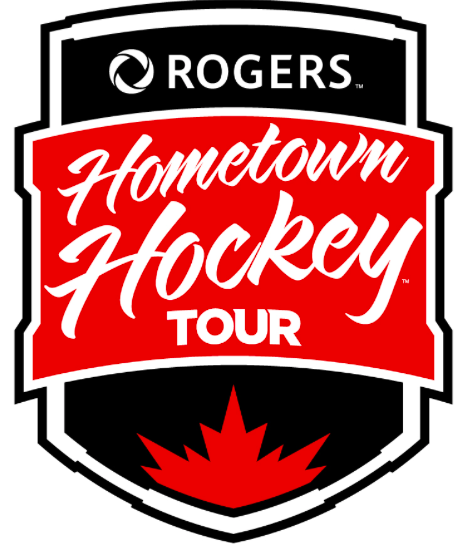 In the National Hockey League (NHL) the winning team of the year gets the Stanley Cup trophy as many of you will know, but did you know that the Stanley Cup was named after Lord Stanley, which also happens to be the origin of Stanley Park downtown Vancouver. There is a deep connection with the city we love and the early days of the NHL getting established.
Back in September of 2019 we originally published about Rogers Hometown Hockey coming to the shipyards skating rink as we wanted to let all of our readers know about this awesome event. However with this article we are hoping to round out the context and meaning to the community of the North Shore.
Enjoying this event is free for you and your entire family, so do come down and enjoy the live hockey action and wear your favourite hockey team jersey. There will be community activations and tons of seating as well as local shops to go for eats and drinks. The Lower Lonsdale community where this takes place is well known as a culinary gem and a legendary brewery district.
Hosting Rogers Hometown Hockey North Vancouver is Ron MacLean and Tara Slone and last year Sportsnet published a good article with all of the cities where the tour will be stopping across Canada.
For more information please visit the official website and come and enjoy this hockey event on March 14th and 15th down at the Lonsdale Shipyards. You can also go to Facebook to let everyone know you will be attending. The address location is 125 Victory Ship Way and there is plenty of parking and public transit nearby as well as of course the Lonsdale Quay Seabus.
On Social Media use hashtag #HometownHockey to join the convo.