There is so much talent here on Vancouver's North Shore, spread all across the community. But as Central Lonsdale becomes more densely populated over time, it is going to be the next "hot spot" along with Lower Lonsdale for professionals to relocate to and operate their businesses in. With the new development going in called Lonsdale Square and the recently added Bowling Alley, things are looking bright for the future of the Lonsdale community. We are truly grateful to do content marketing here for local business owners and uplift the community in that capacity.
In this feature we get to chat with Hoba Chenari who is a registered manual osteopath (RMO) and works with the team at North Shore Wellness Centre as a therapist providing Osteopathy and Craniosacral therapy to clients in need for various ailments. As the office he works with is centrally located it's super easy to go in and get services from him if you have chronic pain or similar. Hoba is new to the community so lets give him a big welcome and wish him well with his pain management practice. Get to know more about his services and the business location that he works out of in the magazine feature below. Currently he offers appointments on Tuesdays and Saturdays in North Vancouver and other days and times downtown Vancouver.
How did you get started with your business and what do you like about operating in North Vancouver?
In 2020, I graduated from the National Academy of Osteopathy (NAO) in Toronto, Ontario as an Osteopathic Manual Practitioner, D.O.M.P., or Manual Osteopath. I am also a member of the British Columbia Association of Osteopathic Manual Practitioners (BCAOMP), the National Canadian Association of Alternative Medicine (ACMA) the College of Registered Manual Osteopaths (CRMO) and Ontario Osteopathic Association of Manual Practitioners (OOAMA). After this I moved to Vancouver to offer services and really dive into my career here locally. I've always been outdoorsy, I've had a passion for sports, hiking, paddle boarding, sunsets, snowboarding, and lakes. So, living in the amazing North Vancouver community has allowed me to be close to all of these things while giving back through health and wellness.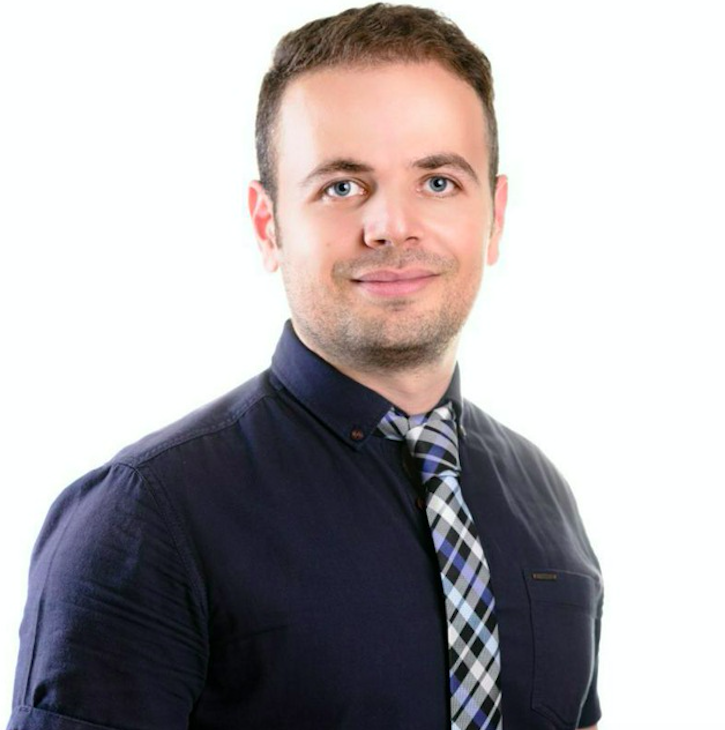 What are the Osteopathic services and that you offer to clients in Central Lonsdale?
Manual osteopathy, chronic pain management (back, neck, shoulder, ankle, knee), craniosacral therapy, headache, migraine, anxiety, stress management and rehabilitation areas.
What makes your business different than similar businesses in your industry?
My background in conventional medicine, sports medicine, fitness and bodybuilding coaching, and being an extreme athlete myself as a sky diver. This allows me to truly understand the needs and wants of my clients as I have done the same things they have.
Before operating your local business what were you doing for work or a career?
I was a medical doctor in sports medicine leading up to 2019 for a period of almost 9 years, I was an ER doctor from 2010 to 2011, and I was a soccer team physician from 2017-2019. To say that I have had a full career would be an understatement, but it has led me to what I am doing now and this is very rewarding. Helping people to feel better about themselves and their pain areas.
Outside of operating your business what do you get up to for activities in your personal time?
Hiking, paddle-boarding, snowboarding, skydiving, and a regular gym-goer. All of the things that I love to do are available here on the North Shore which is part of the reason that I decided to move to the community.
Lastly, is there anything else you might want our readers to know about you or your business?
First of all it's not my business, it's my passion. I could still be a medical doctor but I had a change of mind in 2017 after having a terrible injury during snowboarding and I lost my passion for conventional medicine back then. Then, I grew a passion for holistic and non-pharmacological pain management approaches and now I'm a registered manual osteopath in North Vancouver. I try to be my patients' last resort in pain management and help them to the fullest. I look forward to hearing from you and meeting you.
To ask questions and book an appointment please visit his website
You can also learn more info from the North Shore Wellness website
Consider following him on Instagram for photos and updates
The business location is #200 – 145 17th Street West in North Vancouver
Contact him directly at hi@painandmotion.ca or 604-446-1158