What is your favourite way to enjoy a bagel? Some like them with avocado spread, or cream cheese, and you can even make them into sandwiches and burgers. The sky is the limit when it comes to how to enjoy bagels. They can be as healthy or sweet as you want them to be. Being super versatile like bread, but of course way more fun.
In this article we had the opportunity to chat with Krista Rawlings who is the owner and operator of Mount Royal Bagels Factory here in North Vancouver to learn more about her business and what it's like to make some of the North Shore's best locally made bagels!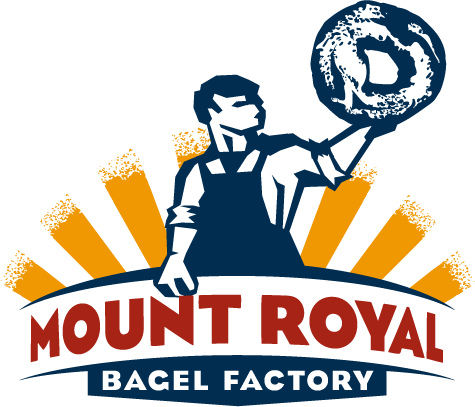 How did you get started with your bagel business and what do you like about operating in North Vancouver?
We met the owners of the original Mount Royal store in Victoria and asked if we could open a shop in North Vancouver. We worked out a franchise deal and it all worked out, that was 21 years ago. We found the Queensbury location and loved the neighbourhood and community feel. It has been the best having our location in the residential area making it easy for locals to shop and making friends with a lot of our customers. What we like most about operating here is the opportunity to collaborate with other small businesses owners. We try to keep all our products locally sourced and support others as much as possible by selling their products as well, such as Agro Coffee and Tality Kombucha.
What are the products, services and brands that you offer to customers?
We are a wholesale and retail bagelry. We sell bagels of all different flavours as well as flavoured cream cheeses made in-house. At our retail location, we offer breakfast sandwiches and fresh Agro coffee (but not right now due to covid). We make other unique items too like pretzels, bagel bites, bagel chips, and bread as well as have a shelf for our other brand product Edelweiss Granola. Right now we are offering $5 home delivery on orders of 3 dozen bagels or more.
If our readers want to purchase bagels from you what is the best way for them to do so?
The best place to buy would be at our store location on Queensbury but our bagels can also be found in grocery stores such as Wholefoods, Fresh Street Market, Stongs, Columbus Market and Queensdale Market. For wholesale or specialty orders, you can reach us by email at info@mntroyalbagel.com or any of the means on our website which is always up to date and listed below in this interview.
Before operating Mount Royal Bagels what were you doing for work or a career?
I was living and working at Hyatt Hotels in the Cayman Islands, the hospitality, food and beverage industry has always been a passion.
Outside of operating your business what do you get up to for activities in your personal time?
I have been a competitive cyclist for 10 years, I enjoy getting out on bikes and in the trails. North shore is best for outdoor activities all year. We are super lucky to have the space.
Lastly, is there anything else you might want our readers to know about you or your business?
Mount Royal Bagels use only the best quality, locally sourced ingredients and works in small batches to ensure freshness. As strong believers in tradition and heritage, we form, boil and bake in-house daily, making for light and chewy textured bagels that are perfect for sandwiches, toasted with cream cheese or eaten just as is! Also our Edelweiss Granola brand is made in house and fresh every couple days. We like what we do and work hard to provide our customers with products they want.
If you would like more information about the business or to place orders for pickup or delivery visit their website and don't forget to connect with them using social media on Instagram, Facebook and Yelp.
The address location is 701 Queensbury Avenue in North Vancouver
Customer service is info@mntroyalbagel.com or 604-904-1116