On the North shore we love all of the local mom and pop businesses, but we also love when locals work together to bake and share their delicious goods in a B2B format. With that said, we recently had the opportunity to chat with Jane (owner) and Deb (manager) from Lift Production Bakery which is just West of Lower Lonsdale to hear more about their business and how they help cafes and restaurants by providing wholesale and bulk orders for resale.
What is Lift bakery, how did it get started and what are your long term plans?
Lift Production Bakery is an extension of our Breakfast Cafe on Lonsdale, Lift Breakfast Bakery. All of the bread and pastries sold at Lift are made at the Production Bakery and shipped over fresh each morning. Additionally, we are open to the public and produce, bake and deliver to wholesale partners including Delany's Coffeehouse, Two Rivers, Giovane Cafe, Seaside Provisions and Beere Brewing. The Production Bakery was born from necessity as Lift was originally intended to be a bakery that also served breakfast but quickly transformed by demand into a breakfast restaurant and cafe. We realized very quickly that we needed to retrofit the kitchen at Lift to support the demand for breakfast which also meant finding a space to bake…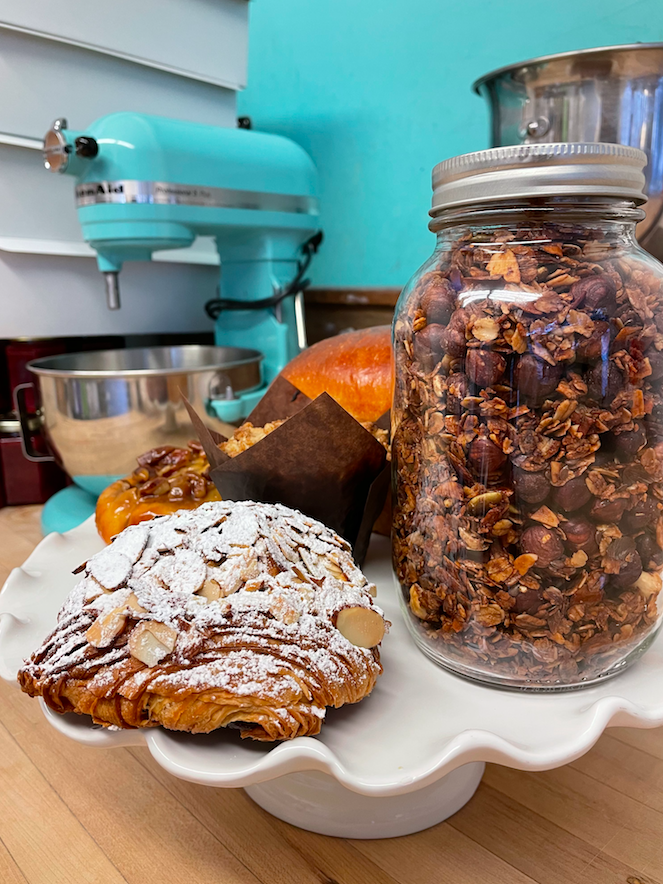 What makes Lift production bakery so special in terms of menu offering and overall service approach?
Everything is hand made in house with the best ingredients and with care and love. What makes Lift Production Bakery special is our commitment to quality, flavour and technique. We bake from scratch using the best ingredients and while I would consider our baking rustic, we never compromise on flavour. So much baking I find looks beautiful or keeps well but lacks flavour and texture. Well, not our stuff. I am passionate about baking that is at once nostalgic and refined. We also strive to be a space that is friendly, welcoming, and approachable. We hire young people who live in our community who just love baking and want to grow their skill set. We love that people can watch us in action in our open work space! We only make what we would want to eat and serve our friends and family. We love seeing our regulars and newer faces that are starting to become regulars!
What are your most popular items daily and for wholesale?
Double baked almond croissants, sausage rolls (we grind and mix the meat ourselves and each one is hand-rolled by Jane's mom…lots of love in those), butter croissants, triple chocolate cookies with maldon sea salt.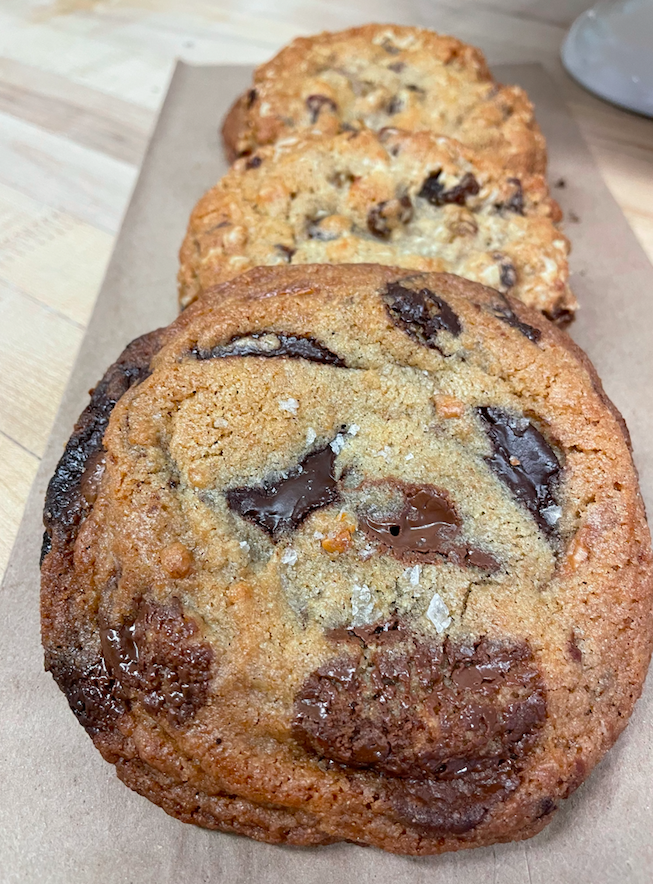 What can you offer to other local businesses and are you open to custom product offerings?
Basically everything we do is custom! Of course we can offer to local wholesale partners anything that we already produce for ourselves but what we love to do is customize products that are stand out, unique products that make our partners shine! Our relationships are built by supporting, growing and adapting with other businesses so especially we succeed together in hopefully a long-lasting relationship. We love working with other local businesses. We are always open to trying to make it work for their vision because when it works out it makes the local restaurant/bakery community better. Lower Lonsdale is growing and thriving and we love to meet and partner with old and new friends.
What is the process for partnering with Lift to get baked goods at different locations for business partners and is there a minimum order volume?
Any businesses interested in partnering with us should reach out to Jane (jane@liftonlonsdale.ca) and we can make it happen!
What can we expect to see from Lift in the future and moving forward?
Into the future, Lift Production Bakery is the critical hinge pin of all our businesses. We plan to potentially franchisee a coffee shop model, which Production would supply all the baking and bread to.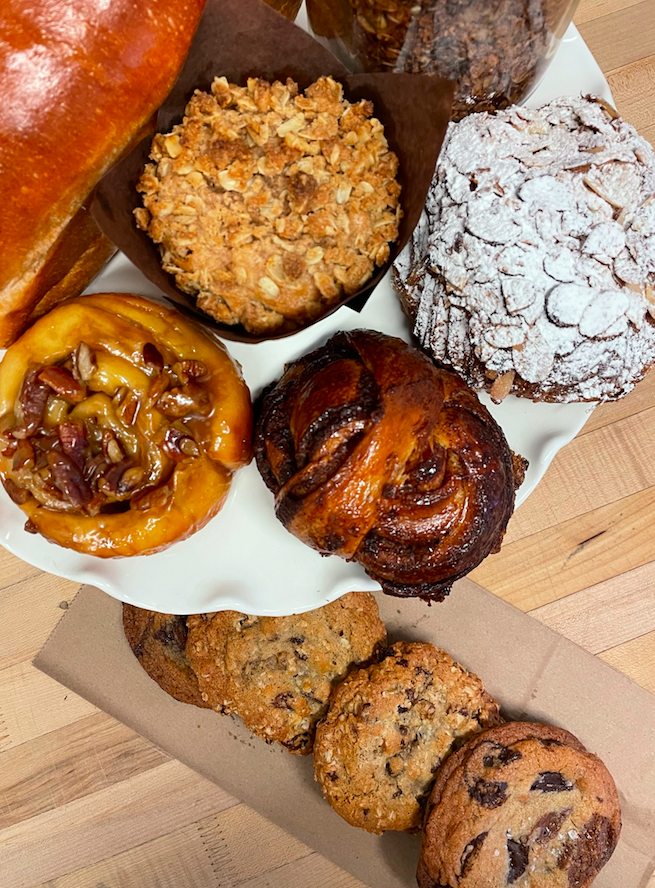 What is your best piece of advice for those starting their own business in the food sector?
LOVE your product and be confident that it is rock solid. Fads come and go. The industry is tough and margins are low. Food and hospitality is truly a labour of love. There will be rough patches no matter what, but if you love what you make, pride will get you through. Be very honest with yourself if this is the lifestyle for you – not just the fun bits when you're making money, have a perfect team and customers are plentiful and happy. The package deal includes, on top of all those good things, many many long days, financial stress, and constant uncertainty. If you can get all up in and embrace the WHOLE package, you can face a mindset of "with great risk comes great reward" And it truly is the most rewarding ride I have ever been on.
For more info and to ask questions visit their website
Connect with them using social media on Instagram
The wholesale bakery is located at 700 Copping Street
Customer service questions please call 604 998 1528
---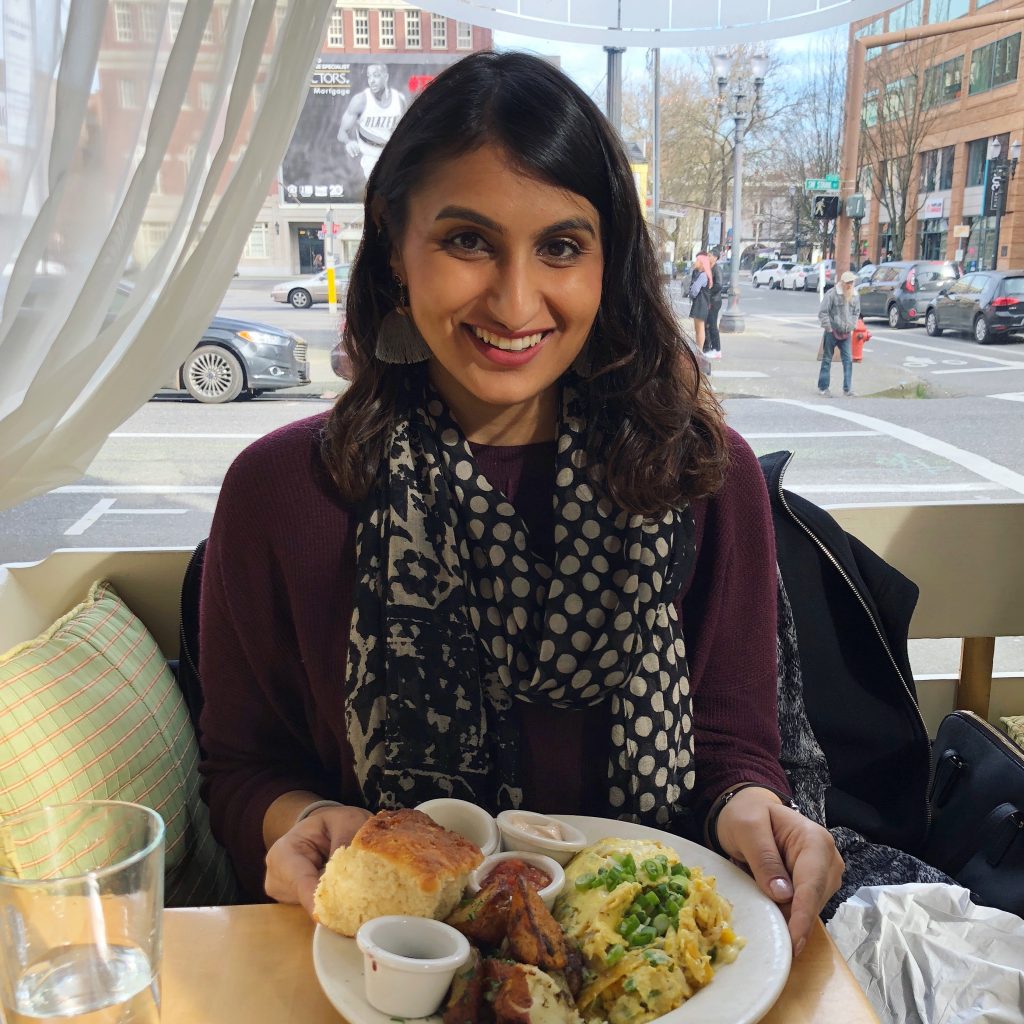 Thanks to Naima for the article feature. She is a foodie who grew up on the North Shore. She loves local spots and enjoys trying different places to eat. Naima grew up learning how to cook and bake in high school and she fell in love with creating new flavour combinations. You can find her searching for the best treats (especially the ones that have chocolate in them). Fun fact Naima's favourite drink is an iced earl grey tea (unsweetened) even in the winter. Check out @foodiema on Instagram and follow her for more recommendations and places to explore. You can also email her directly at naima@lonsdaleave.ca