A good deep cleaning in your home is always a smart decision, as it makes the space feel more zen and it flows better with energy, plus the usability of a clean well organized space lends itself to saving time and being more efficient. If you decide to move to North Vancouver or already live here and need a move-in or move-out deep clean the best choice is always to use a professional local service provider that is eco-friendly. That way you know you are supporting local businesses and families but also being mindful of the ecosystem, forest, waterways around us on the North Shore.
In this article feature we get to chat with Erin Weeks who is based in Lower Lonsdale and owns BritClean, to learn more about her business and the story behind how the brand got started. They offer a selection of different cleaning services and packages and are looking forward to wowing you with best in class pricing and overall quality. If you want a cleaning for your home, condo, vacation rental or similar consider connecting with them at the bottom of the feature to ask questions and get a quote.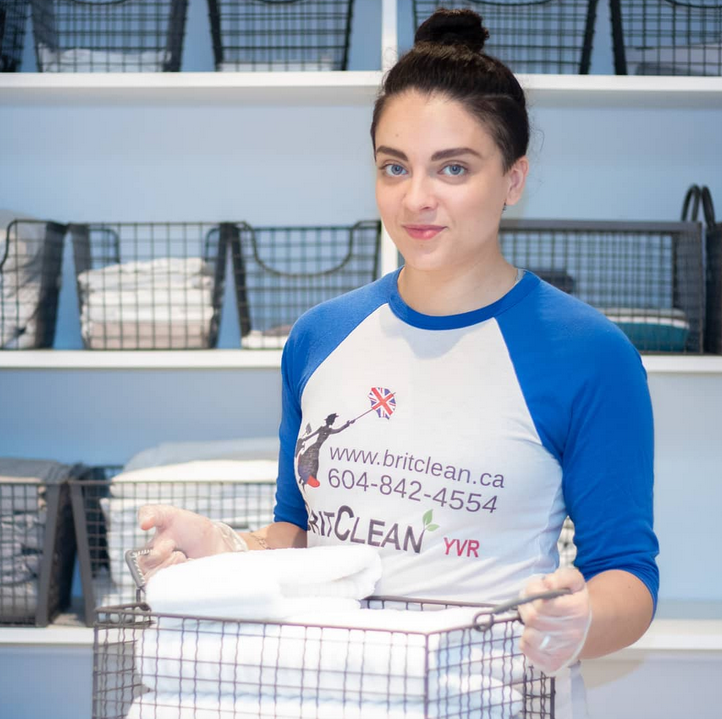 How did you get started with your cleaning business and what do you like about operating in North Vancouver?
I relocated from England to embark on a new journey in Canada. It was always my dream to live in Vancouver amongst the beautiful landscape. North Vancouver immediately became my home-from-home; I fell in love with the lifestyle, the mountains, and the outdoors instantaneously. BritClean emerged when I noticed the demand for a passionate, reliable, and local business to provide cleaning services to residents of the North Shore; it was always my intention to merge into the community and help people find more time to spend doing the things that they love and I'm a clean-freak so staying clean and healthy is a philosophy I am fully committed to and endorse. From there it was a smooth start-up; I created the branding, logo, and website and then hit the ground running! I adore operating in North Vancouver because of the community vibe and the support that local businesses have for each other. It's awesome working in an environment where there is a collective sense of solidarity and that friendly, West Coast passion shines through especially during these impactful and ever-changing times we have been experiencing lately.
What are the products, services and brands that you offer to customers?
We are an eco-friendly cleaning company offering residential house cleaning to clients combined with extra boutique home-style staging giving everybody a clean that's fit for the Queen! BritClean offers move-in and move-out cleaning services, regular cleaning, deep cleaning, vacation home rental cleaning, post-event cleaning, and housekeeping tidbits to clients, realtors, and property managers across Vancouver. Clients can look out for our 'British' branding which incorporates the iconic 'Mary Poppins' carrying cleaning products in her satchel through the sky past the Vancouver skyline. We designed this logo in order to incorporate our 'British roots,' where high standards of cleaning are paramount! We aim to bring our cultural meticulousness and desire for true cleanliness to the North Shore while also depicting our love and adoration for North Vancouver.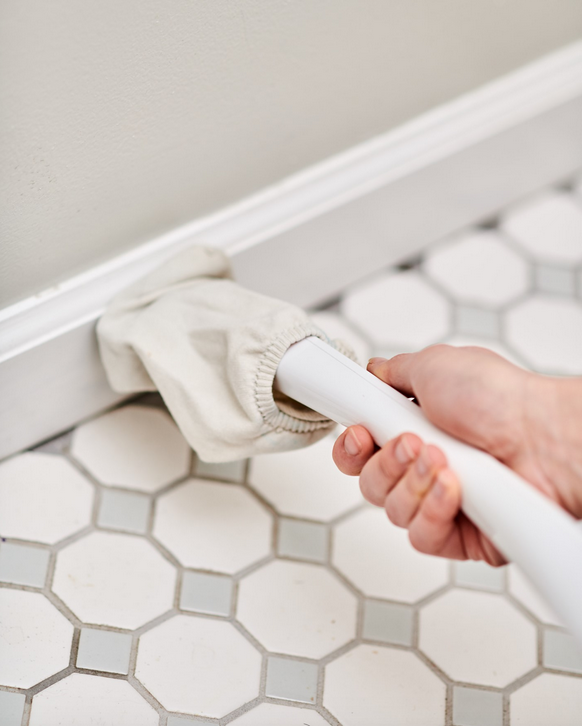 Before operating your local business what were you doing for work or a career?
Prior to living the great LoLo lifestyle down in the Shipyards District, I was living the country life in my hometown of Hampshire England as an Executive Assistant and Marketing Manager for a private alternative medicine and wellness centre in London. This allows me to understand the needs of discerning people and it lends itself to how we operate our cleaning company in terms of focusing on quality and excellence.
Outside of operating your business what do you get up to for activities in your personal time?
I am a pup-mom to a cute little rescue from California and I can be found hiking and biking in the Summer, enjoying an active lifestyle on the lakes, playing soccer with friends, and hitting the slopes on my board in the winter! I love the Lolo community and typically enjoy a cheeky pint or two at the local breweries with my other half, having campfire fun with my pals, playing guitar, and delving deep into the depths of conversation with neighbours.
Lastly, is there anything else you might want our readers to know about you or your business?
We are women-led, representing female entrepreneurship, and actively support the LGBTQ community. We would like to thank everybody who has been on our BritClean journey from day one! Cheers for this opportunity to get featured if your magazine – you're awesome!
For more info and to ask questions, visit their website
Connect with them on Instagram and Facebook apps
Office location is 168 Esplanade East in Lower Lonsdale
Customer service is info@britclean.ca or 604 842 4554