When it comes to operating a business you of course have to factor in property maintenance and keeping your storefront looking fresh and attractive to draw customers in. This can be as simple as doing pressure washing, touching up on painting or even completely changing the look and feel of the building by improving elements of the facade. When you walk down Lonsdale Avenue and around the corridor into the Lower Lonsdale Shipyards District and across Esplanade, you will see tons of mom and pop shops and big brand businesses. Some of them have moss and mildew build up on the signage which looks really tacky and definitely is not inviting to customers.
This is where our friends at Granite Property Services come into the equation, they do all elements of maintaining your commercial space. As a startup business with an experienced and hard working owner, we are happy to feature them in Lonsdale Avenue Magazine to help business owners in North Vancouver make the best statement with their storefronts. If you have been neglecting the look and feel of your storefront or need changes to the property consider contacting them at the bottom of the article. We met with owner Zackery Hrabarchuk at Roastmastir's cafe on Lonsdale to chat with him about his business which you can learn about below.
How did you get started with Granite Property Services and what do you like about operating across the North Shore?
After getting into a slew of office jobs post high school, including Full Tilt Poker when that was a big deal, I realized I wanted to not be confined to a desk. I started working in property maintenance for a friends company and have been doing rope access high rise maintenance or residential work ever since.
What are the services that you offer to building or business owners?
On a residential level we excel in a top to bottom exterior cleans. From the roof down. We also handle projects other contractors can't as they don't usually possess rope access tickets. We're usually far less expensive as well as we don't usually require expensive boom lift rentals. On a high or mid rise basis we do the same. As a company we have been on just about every challenging project Vancouver has to offer. Photo reports, dryer vent cleaning, window cleaning… anything a high rise needs on a yearly basis to stay functional.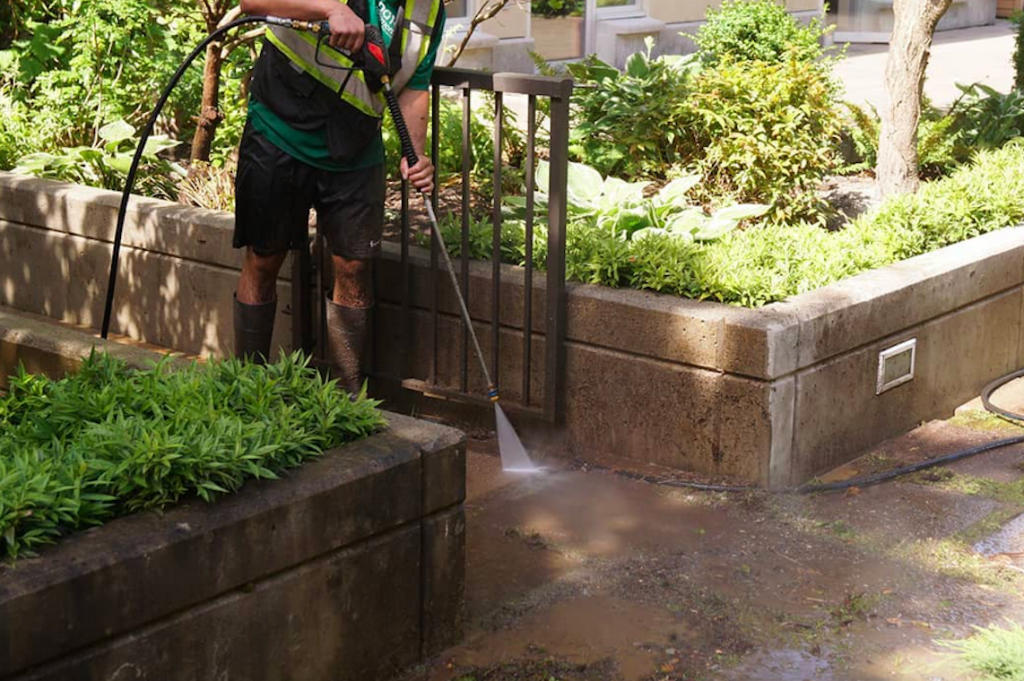 If our readers want to use your services what is the best way for them to contact you?
Requesting a quote through the website or calling into the office line below. Zackery is still out in the field quite often and can't always get to the phone. We invested a great deal of money and effort into making our website as enjoyable, informative, and functional as possible.
Before operating Granite Property Services what were you doing for work or a career?
I had a stint at Rogers Communications as a customer retention specialist, and a fraud / collusion investigator for Full Tilt Poker.
Outside of operating your business what do you get up to for activities in your personal time?
Almost certainly climbing, always. Struggling to divvy up time between work projects and climbing projects is always a challenge. Climbing has been a bedrock for my mental health for six years now. As happy as I get when my business excels I get as much satisfaction on a really well earned red point. Lots of time being invested right now into cracking the 5.13a barrier.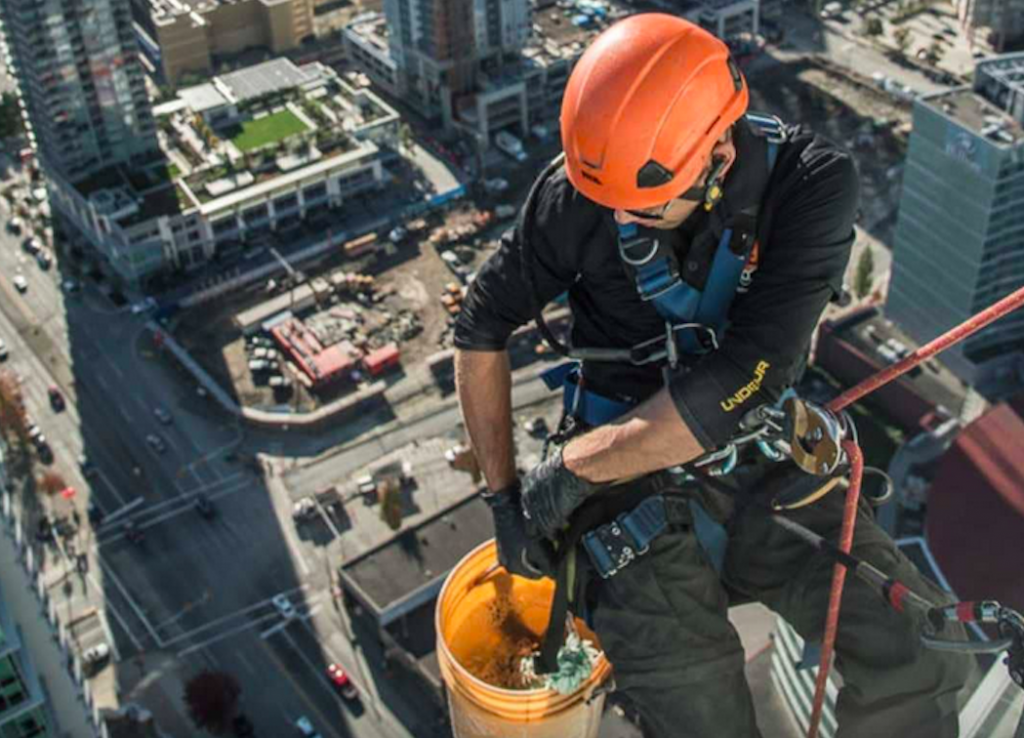 Lastly, is there anything else you might want our readers to know about you or your business?
We're a get what you see company. Everything is on the surface. Our business practices are on our website. We're upfront about everything we do. No gimmicks. No buzzwords. We hire all types of employees, a few women on staff right now. The only thing that matters to us if you can get the job done. We have so much industry experience to call on to make every job exceed expectations. When we don't? We'll come back to fix it.
For more information you can visit their website and connect with them using social media apps on Instagram and Facebook.
The business location is #1 – 38902 Bowen Avenue in Squamish but they do services across Vancouver's North Shore and up to Whistler.
Customer service is info@granitepropertyservices.com or 604 848 5033