When you drive by Edgement Village, you can always spot a cozy café that specializes in classic dessert bars. Their concept is home style baking with a "sophisticated edge". At BjornBar Bakery, you can find two unique drool-worthy creations by Tamera Clark, chef/owner of the bakery, they are "Gourmet Dessert Bars" and "Ganookies", all of them are packed with 20+ different flavors to choose from, as simple as chocolate to earl grey to baileys.
Beyond those creations other signature pastries are popular as well, like croissants, scones, muffins, meringues. In this article we got to speak with the chef/owner, check out what she had to say below and how she came up with these tantalizing creations. You can connect with them at the bottom of the article by visiting their websites.
How did you get started with your bakery and what do you like about operating in North Vancouver?
In late 2012 I opened a successful bakery in Montreal but soon came to realize the importance of having family and friends closer by to share in the excitement and day to day of a dream, so in late 2015 I sold my interest in the Montreal bakery and decided to move back to North Vancouver to be closer to family and friends to open my dream business here in Edgemont Village. The bakery and bistro is named after my brother who lives in the neighbourhood with his family. I was also born in North Vancouver so this felt like the perfect place to setup shop. I couldn't of asked for a nicer more supportive community and landlord (Kevington Building Corp) to start my new venture back in Vancouver. The happy familiar faces that walk through the door everyday truly make it worth it.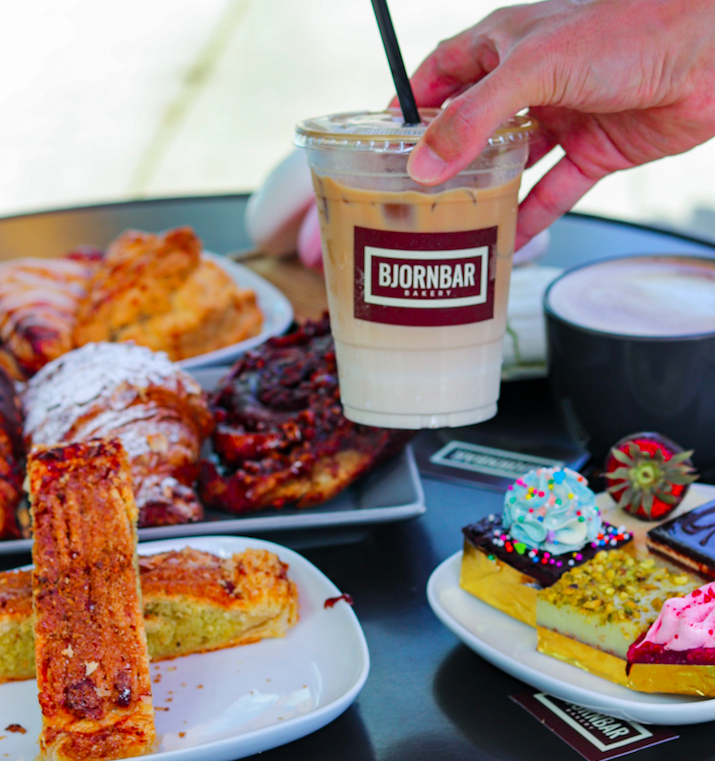 What are your most popular food or drink items and your inspiration(s) in creating them?
This would definitely be our Gourmet Dessert Bars! I wanted to create a product line that was similar to assorted chocolates or cupcakes were you can pick various flavors of the same product and create the perfect box for a dessert or a beautiful gift. We have these lovely long branded bar boxes that fit either 6 or 12 bars that are perfect for a hostess gift or just because.
What do you currently offer for ongoing day to day specials or summer promotions ?
We like to change up our flavours seasonally with our bars and our baked goods, adding products that match the season. Spring and summer consists of more berry flavours or citrus. For the fall we go towards pumpkin or caramelized apple flavours, and the winter would be more gingerbread and cranberry orange.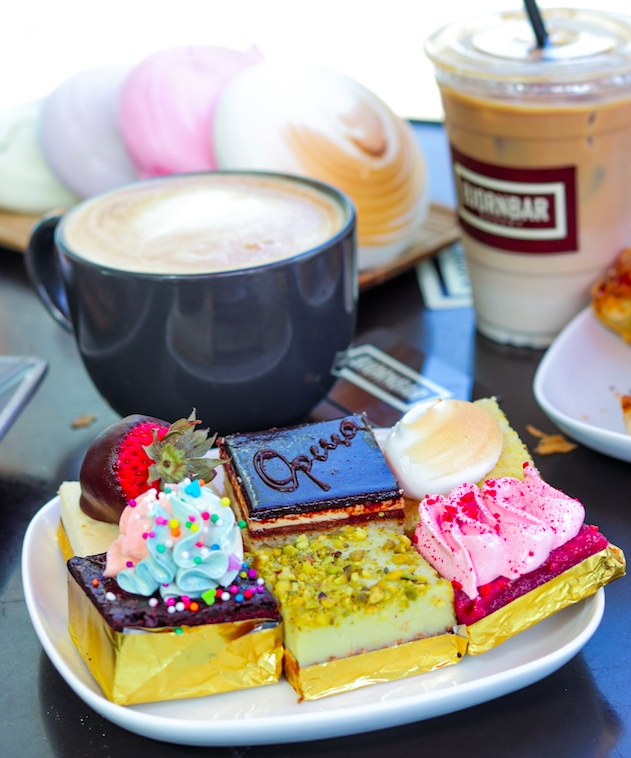 Before operating BjornBar Bakery what were you doing for work or a career?
I was born and raised in Vancouver B.C. but spent 12 years of my life travelling this beautiful world. I have lived and worked as a pastry chef in Australia, Europe and the Caribbean and also trained in Vancouver at the Pacific Institute of Culinary Arts. Without even realizing it, all these places shaped and guided me to where I am today. In between meeting fabulous people and having the time of my life, I threw myself into the food scene and picked up some pretty delicious recipes, techniques and training along the way. Everything leading me to this destination.
Outside of operating your bakery business what do you get up to for activities in your personal time?
Right now, just getting outdoors on a daily basis is my goal. Hot yoga and softball are also 2 of my favourite pastimes.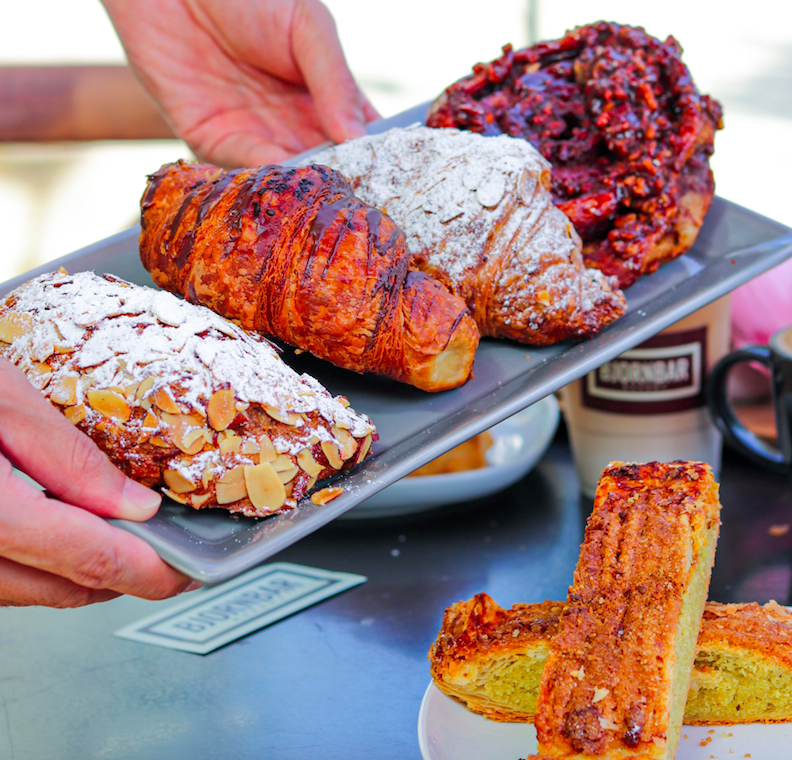 Lastly, is there anything else you might want our readers to know about you or BjornBar Bakery?
BjornBar Bakery has launched a new branded cookie called a GANOOKIE! It's an e-commerce shop only. You can shop online through ganookie.com. Essentially it's a build it yourself "ganookie". You go online and select your ganache flavor. There are 20+ different flavors (from something as simple as milk chocolate ganache to raspberry to baileys to matcha to earl grey… the flavors are unlimited). Then you go and select your cookie flavour: regular, funfetti, chocolate or peanut butter. We also offer them in gluten free! So basically you can create your own peanut butter and jam cookie…they are delicious.
All the cookies are packaged individually in clear bags and Ganookie branded. We will offer 1 flavour in house at BjornBar Bakery (whatever flavour we decide to make up and we will switch it up weekly). All orders are made online and can either be picked up in store the next day or we will be shipping across Canada which is approximately a 2/3 day turnaround depending on where you live using Canada Post.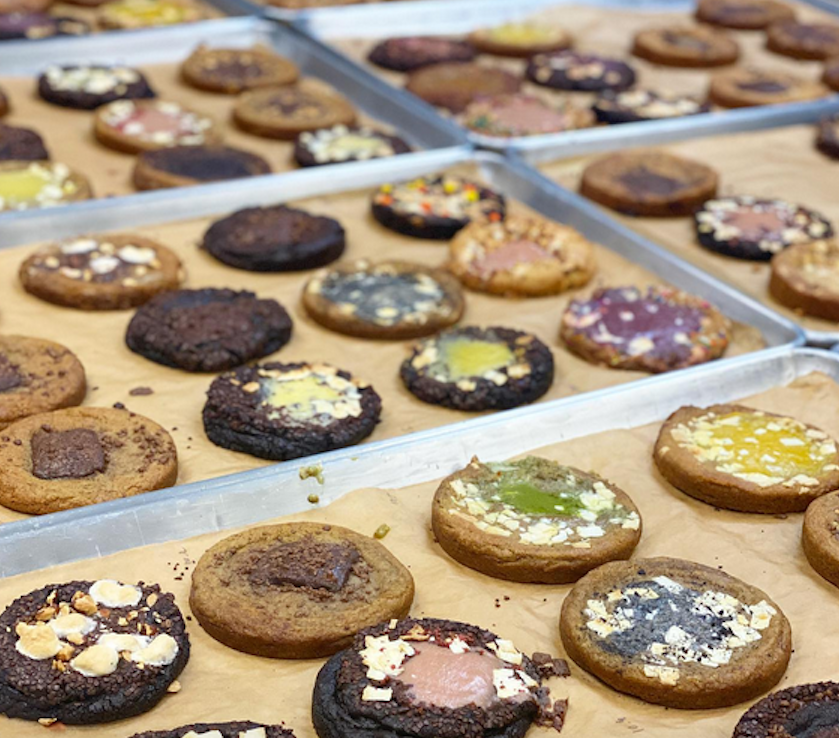 ---
Bjornbar Bakery in Edgemont Village
For more information you can visit their website and connect with them using social media apps on Instagram, Facebook, Yelp and TripAdvisor.
The bakery is located at #102C – 3053 Edgemont Blvd in North Vancouver
Customer service is info@bjornbarbakery.com  or (604) 986-6886
---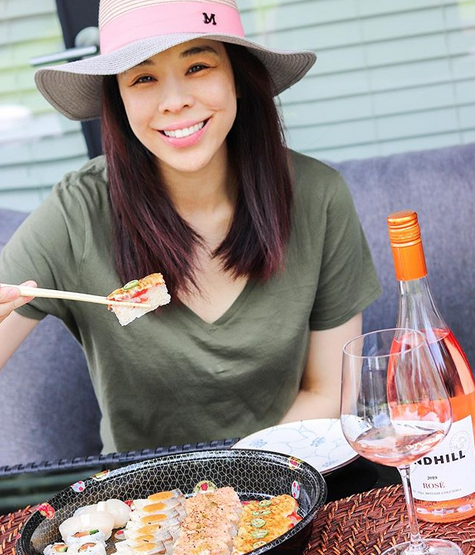 Article and photos by Rose Love who is an Instagram Food Influencer based here in North Vancouver, covering local restaurants and eateries. You can connect with her by following @with.rose.love